Banned chemical travels across three oceans
A chemical once used in pesticides in Asia has accumulated thousands of miles away in Canada, according to a University of Toronto study.
High concentrations of alpha-hexachlorocyclohexane (HCH) were detected in the atmosphere of Sable Island off the coast of Nova Scotia and Newfoundland, says Professor Frank Wania of chemistry. The chemical was last used about 15 years ago in countries such as China and India but followed atmospheric and water flows across the Pacific, Arctic and Atlantic oceans to end up in eastern Canada. Frigid northern temperatures slowed its evaporation and degradation rate and trapped the chemical until it hit warmer waters where it will eventually evaporate.
"The Arctic Ocean has a 'lid' on top in form of an ice cover," says Wania. "Over the last 20 years it acted as a sort of refrigerator preserving the chemical that is now flowing into Atlantic Canada."
In the study, Wania and his team established a network of air sampling stations on a north-south route from the Arctic to Central America and east-west from Newfoundland to Vancouver Island. The sampling stations consist of polymer resins – pellets of a lightweight plastic material – that absorb pollutants like a sponge, allowing researchers to monitor alpha-HCH and other chemicals across the continent.
The study, which appears in the February issue of Environmental Science and Technology, was funded by the Toxic Substances Research Initiative by Environment Canada and Health Canada.
CONTACT: Professor Frank Wania, Department of Chemistry, U of T at Scarborough, 416-287-7225, frank.wania@utoronto.ca or Karen Kelly, U of T public affairs, 416-978-0260, k.kelly@utoronto.ca
Media Contact
Karen Kelly
University of Toronto
Alle Nachrichten aus der Kategorie: Ecology, The Environment and Conservation
This complex theme deals primarily with interactions between organisms and the environmental factors that impact them, but to a greater extent between individual inanimate environmental factors.
innovations-report offers informative reports and articles on topics such as climate protection, landscape conservation, ecological systems, wildlife and nature parks and ecosystem efficiency and balance.
Zurück zur Startseite
Neueste Beiträge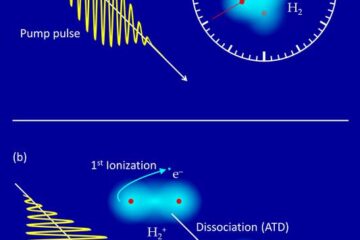 Rotation of a molecule as an "internal clock"
Using a new method, physicists at the Heidelberg Max Planck Institute for Nuclear Physics have investigated the ultrafast fragmentation of hydrogen molecules in intense laser fields in detail. They used…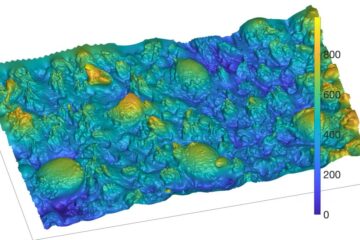 3D printing the first ever biomimetic tongue surface
Scientists have created synthetic soft surfaces with tongue-like textures for the first time using 3D printing, opening new possibilities for testing oral processing properties of food, nutritional technologies, pharmaceutics and…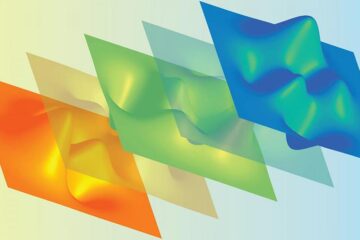 How to figure out what you don't know
Increasingly, biologists are turning to computational modeling to make sense of complex systems. In neuroscience, researchers are adapting the kinds of algorithms used to forecast the weather or filter spam…