Water Is Purified From Fluorine
Researchers of the Kola Scientific Center, Russian Academy of Sciences, have developed an efficient method for sewage water purification from fluorine ions. Fine purification of water can be achieved through utilisation of sorbents containing titanium. In addition, the method solves the problem of recycling spent sorbents saturated with fluorine.
The majority of contemporary toothpastes contain sodium fluoride as a fluoridiser agent to reinforce enamel. In the natural environment, this substance is found in the form of transparent deep cherry-coloured crystals called williomits after a French traveller, whose collection of minerals from Guinea was the first to reveal this crystal.
Williomits get washed out, this causing the fluorine ions' presence in the water. Normally, their concentration should not exceed 1.4 milligram per litre of water, however, the fluorine content should be twice lower that that in the water intended for fish industry activity: the fish accumulate fluorine in the organism and then it is consumed by people. The substance which in small amounts is contained in the toothpaste and strengthens the teeth has become the reason for serious problems in Kola Peninsula and other regions, where mining enterprises work intensely to process ores containing williomits.
This results in millions of cubic metres of sewage with high content of fluorine ions, their concentration exceeding the maximum allowable concentration by ten times, and this is very dangerous for human health. Abundant fluorine content in the organism may cause the fluorosis disease. As a result, the enamel decays, white spots appear on the enamel and turn yellow as time passes. In addition, abundant fluorine inhibits some enzymes' action in the organism. Poison is curative only in small dozes.
So far, there has been no inexpensive and efficient technology for water purification from fluorine ions. Researchers from the Tananaev Institute of Chemistry and Technology of Rare Elements and Mineral (Kola Scientific Center, Russian Academy of Sciences) suggested that various titanium compounds should be used as sorbents: titanyl hydroxides or sulphates, which tightly bind fluoride ions.
For example, when processing the mineral which contains titanium, it is easy to get titanyl sulphate that can be efficiently used to purify water from ions of fluoride. This compound is added to the sewage water while mixing, it dissolves rather easily, and then, as a result of hydrolysis, it turns into the loose deposit. It is the deposit that plays the role of sorbent in purification of water from ions of fluoride.
After such processing, sorbents containing fluorine in the form of deposit can be simply filtered. This method provides for fine purification of water, decreasing the flurine ion content down to 0.5-0.6 milligram per liter, which poses no threat to human health. For example, if the water contains 10 milligrams of fluorine ions per liter, then processing of one liter of such water would require 80 milligrams of titanyl sulphate.
The new water purification method also solves the problem of disposal of spent sorbents with fluorine ions contained in them. Previously, fluorine saturated sorbents, accumulated, and fluorine penetrated the soil and contaminated the environment. Under the new method, spent solid sorbents may be processed with sulphuric acid, thus getting valuable hydrogen fluoride and fresh portions of water soluble titanyl sulphate, which can be reused. Therefore, the method suggested by the researchers will allow to purify water from fluorine, to obtain a valuable chemical product and to save sorbent.
Alle Nachrichten aus der Kategorie: Ecology, The Environment and Conservation
This complex theme deals primarily with interactions between organisms and the environmental factors that impact them, but to a greater extent between individual inanimate environmental factors.
innovations-report offers informative reports and articles on topics such as climate protection, landscape conservation, ecological systems, wildlife and nature parks and ecosystem efficiency and balance.
Zurück zur Startseite
Neueste Beiträge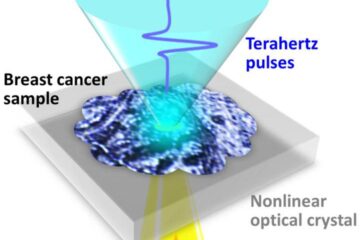 Key breakthrough towards on-site cancer diagnosis
No stain? No sweat: Terahertz waves can image early-stage breast cancer without staining. A team of researchers at Osaka University, in collaboration with the University of Bordeaux and the Bergonié…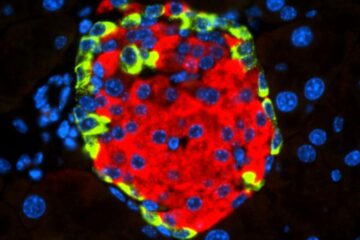 A CNIO team describes how a virus can cause diabetes
It has recently been described that infection by some enteroviruses – a genus of viruses that commonly cause diseases of varying severity – could potentially trigger diabetes, although its direct…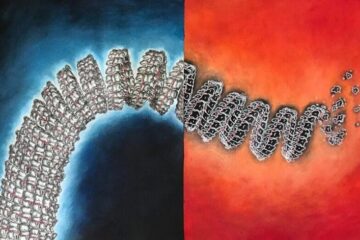 Targeting the shell of the Ebola virus
UD research team looking at ways to destabilize virus, knock it out with antivirals. As the world grapples with the coronavirus (COVID-19) pandemic, another virus has been raging again in…