Predators and human health
Exploring the role of predators in keeping pathogens at bay
Lyme disease, bubonic plague, and hantavirus pulmonary syndrome–all potentially serious disease threats to people–are carried by non-human vertebrates, most often rodents, who are the host species for a plethora of pathogens. Recent outbreaks of Monkeypox and Severe Acute Respiratory Syndrome have generated fresh concern about how pathogens move from non-human carriers to people. The paper, "Are predators good for your health? Evaluating evidence for top-down regulation of zoonotic disease reservoirs," appears in this month's issue of the Ecological Society of America's journal Frontiers in Ecology and the Environment and explores the role of predators in curbing disease outbreaks in humans.
Authors Richard Ostfeld (Institute of Ecosystem Studies) and Robert Holt (University of Florida) found that different predator types influence rodent populations in a range of ways, with some very effectively regulating rodent numbers while other predators actually cause periodic rodent population booms.
Specifically, Ostfeld and Holt found that predators that are not picky about what small animals they eat and are also highly mobile–such as foxes, coyotes, and falcons–appear to protect human health by constantly suppressing rodent numbers. In contrast, predators such as weasels specialize, eating only certain rodents. As a result those rodent populations fluctuate dramatically and during population peaks conceivably promote transmission of rodent-borne pathogens to people.
"It seems likely that when rodent populations are at chronically low densities, the incidence of disease transmission to people will also be low," says Ostfeld. "During population peaks and when rodents invade houses, we often see a higher incidence of disease outbreaks in people."
However, the researchers say that much more work needs to be done to understand the multiple variables driving the emergence of infectious diseases from wildlife to human populations.
"Knowing that predators bring down rodent populations is not enough," says Ostfeld. "We need to know how strong this effect is compared to other influences–such as food supply–on rodent populations."
Only a few studies have looked at both effects simultaneously, says Ostfeld. While scientists know that populations of deer mice, for instance, grow in correlation with plentiful acorn crops, the relative role of predators in influencing abundance in the species is still at a nascent stage.
Furthermore, what is really more important than a rodent species' population per se, explains Ostfeld, is to understand how population dynamics drive rodent behavior which in turn influences disease transmission to humans. According to the researchers, some of the most important disease agents move from one rodent to another during fights or other social contacts, which tend to increase with density.
Pathogens have been jumping to people from wildlife or livestock since antiquity, with some 60 percent of all infectious diseases affecting humans stemming from non-human vertebrates. Modes of transmission include swallowing or inhaling waste products from an infected animal, eating or being bitten by an infected animal, or via parasites such as mosquitoes, fleas, or ticks.
Frontiers' February 2004 issue marks the one-year anniversary of this latest ESA publication, which the Society launched in February 2003. International in scope and interdisciplinary in approach, the journal (www.frontiersinecology.org) emphasizes practical applications and new approaches to old problems, addressing global environmental issues, cross disciplinary efforts, and new technologies. Its many features–ranging from guest editorials and multi-author debates, to synthetic reviews, short research communications, and columns–have made the newest ESA journal accessible to researchers, resource managers, educators, and policy makers.
Alle Nachrichten aus der Kategorie: Ecology, The Environment and Conservation
This complex theme deals primarily with interactions between organisms and the environmental factors that impact them, but to a greater extent between individual inanimate environmental factors.
innovations-report offers informative reports and articles on topics such as climate protection, landscape conservation, ecological systems, wildlife and nature parks and ecosystem efficiency and balance.
Zurück zur Startseite
Neueste Beiträge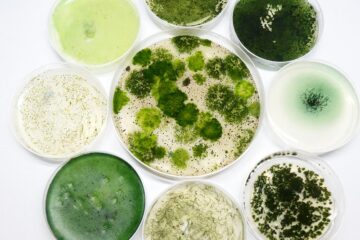 Cyanobacteria: Small Candidates …
… as Great Hopes for Medicine and Biotechnology In the coming years, scientists at the Chair of Technical Biochemistry at TU Dresden will work on the genomic investigation of previously…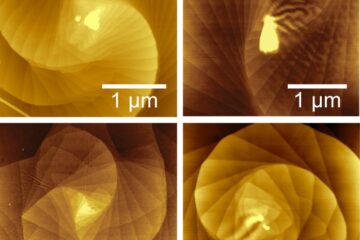 Do the twist: Making two-dimensional quantum materials using curved surfaces
Scientists at the University of Wisconsin-Madison have discovered a way to control the growth of twisting, microscopic spirals of materials just one atom thick. The continuously twisting stacks of two-dimensional…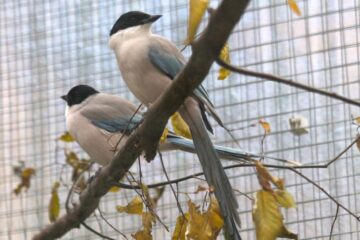 Big-hearted corvids
Social life as a driving factor of birds' generosity. Ravens, crows, magpies and their relatives are known for their exceptional intelligence, which allows them to solve complex problems, use tools…