"We are the champions" – the new birdie song
It's not just football supporters who join together in a rousing chorus to celebrate a victory. Winning a fight also appears to put the tropical boubou, an African bird, in the mood for a song.
Research published in BMC Ecology describes a rare example of a context-specific birdsong and identifies the tropical boubou as the first bird species known to sing a 'victory duet'.
The birds probably sing to deter other birds from intruding into their territory. According to the authors, "We were able to hear the male note of the victory display across two territories, further than notes of other duets. Also, it was typically sung from higher perches than other duets, making it more conspicuous."
Tropical boubous are monogamous birds. The male and female of a pair often sing duets, with each bird having a distinct part.
German researchers Ulmar Grafe and Johannes Bitz visited the Comoe National Park in Ivory Coast to find out how tropical boubous respond to their territory being invaded. The researchers broadcast recordings of four duets, which are often sung during contests over territory, to 18 different pairs of birds.
Sixteen of the tropical boubou pairs stood their ground, and 11 of these pairs sung the 'victory duet' within 30 minutes of the researchers turning off their tape machine. The birds that flew off, presumably after 'losing'; the battle, didn't sing a note for at least 30 minutes.
The 'victory duet' was the first and only song that the birds sung within 30 minutes of the antagonistic encounter. The tropical boubous waited for at least 150 seconds of silence, to check that the invaders had gone, before they announced they were the winners.
"Analysis revealed that the presumptive victory display was sung significantly more often after than before or during playback of recordings," write the researchers.
Like other duets sung by male and female tropical boubous, the 'victory duet' contained "highly synchronised tonal notes that were often repeated." However this song was longer than the other 12 songs in the tropical boubous' repertoire, with the same motif being sung around 40 times on average.
Media Contact
Gemma Bradley
BioMed Central
Alle Nachrichten aus der Kategorie: Ecology, The Environment and Conservation
This complex theme deals primarily with interactions between organisms and the environmental factors that impact them, but to a greater extent between individual inanimate environmental factors.
innovations-report offers informative reports and articles on topics such as climate protection, landscape conservation, ecological systems, wildlife and nature parks and ecosystem efficiency and balance.
Zurück zur Startseite
Neueste Beiträge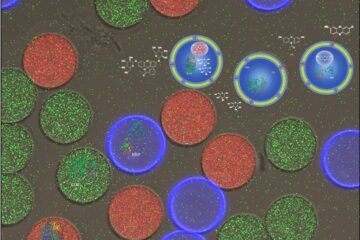 An artificial cell on a chip
Researchers at the University of Basel have developed a precisely controllable system for mimicking biochemical reaction cascades in cells. Using microfluidic technology, they produce miniature polymeric reaction containers equipped with…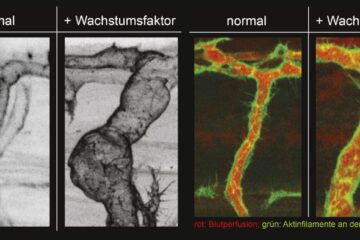 Specific and rapid expansion of blood vessels
Nature Communications: KIT researchers identify a new mechanism to control endothelial cell size and arterial caliber – basis for better treatment of heart infarct and stroke. Upon a heart infarct…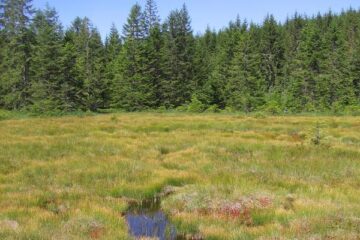 Climate change drives plants to extinction in the Black Forest in Germany
Climate change is leaving its mark on the bog complexes of the German Black Forest. Due to rising temperatures and longer dry periods, two plant species have already gone extinct…