Global warming may cause songbirds to avoid certain foods
URI student researcher: Chickadees avoid caterpillars that eat leaves exposed to high levels of CO2
In yet another example of the far-reaching impact of global warming, a University of Rhode Island student found evidence that suggests some songbirds may avoid eating insects that consume leaves exposed to high levels of carbon dioxide.
URI senior Martina Müller of Kingston, working in cooperation with Associate Professor Scott McWilliams, Ph.D. candidate David Podlesak and colleagues at the University of Wisconsin, studied the food preferences exhibited by black-capped chickadees.
"When plants are grown in conditions of higher carbon dioxide, they produce increased levels of several secondary compounds — tannins and phenolics — that they use to defend against herbivory," said the 23-year-old wildlife conservation and biology major. "Those secondary compounds are absorbed by gypsy moth caterpillars that feed on the plant's leaves, which other researchers have found reduces the caterpillar's growth rates. We wanted to see if the chickadees can detect the secondary compounds in the caterpillars and if they have preferences for caterpillars that fed on different types of leaves."
Using chickadees captured in Kingston and acclimated for three days, Müller and McWilliams fed the birds a choice of caterpillars that were high in tannins or phenolics and other caterpillars low in those compounds.
"It was clear that the birds could tell the difference between the different caterpillars and they had strong preferences," Müller said. "They're intelligent birds with a keen capacity to learn."
While the birds showed a distinct preference for caterpillars low in tannins and phenolics, they also showed a preference for foods they had eaten previously. "Previous experience does affect their preferences," Müller said.
So what does all this mean? According to McWilliams, it could mean a great deal in a world that is growing warmer due to increasing levels of carbon dioxide in the atmosphere. "These results provide a much more complete and realistic picture of how elevated atmospheric CO2 might affect ecological systems."
Since increased carbon dioxide leads to elevated levels of secondary compounds in plant leaves and decreased growth rates of caterpillars that eat those leaves, McWilliams said "birds that primarily eat herbivorous insects like caterpillars may find themselves without enough to eat as atmospheric CO2 levels increase. In short, chemicals in the caterpillar's food influences the likelihood of predation by birds."
In addition, he said that if birds avoid feeding on gypsy moth caterpillars, for instance, an uncontrolled population of the caterpillars could result in more severe forest defoliation.
McWilliams also sees a connection between Müller's results and the current mad cow disease concerns in the U.S. "We know that mad cow disease can be transmitted to humans if we eat beef from cows that have eaten feed with the disease. So to safeguard our beef, we feed cows food that does not contain the disease. Birds seem to pay attention to this same rule: know what the food you are eating has eaten, because it can affect your health. In the case of birds, however, they seem to be one step ahead of us in that they are able to detect the secondary compounds in the food and change their feeding behavior accordingly."
Funding for this research was provided by the National Science Foundation, the URI Agricultural Experiment Station, and the URI Coastal Fellows program, a unique program designed to involve undergraduate students in addressing current environmental problems. The caterpillars and aspen leaves used in the project were provided by Professor Richard Lindroth and Ph.D. candidate Jack Donaldson at the University of Wisconsin.
Alle Nachrichten aus der Kategorie: Ecology, The Environment and Conservation
This complex theme deals primarily with interactions between organisms and the environmental factors that impact them, but to a greater extent between individual inanimate environmental factors.
innovations-report offers informative reports and articles on topics such as climate protection, landscape conservation, ecological systems, wildlife and nature parks and ecosystem efficiency and balance.
Zurück zur Startseite
Neueste Beiträge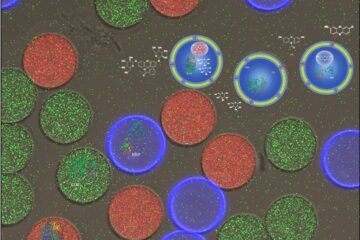 An artificial cell on a chip
Researchers at the University of Basel have developed a precisely controllable system for mimicking biochemical reaction cascades in cells. Using microfluidic technology, they produce miniature polymeric reaction containers equipped with…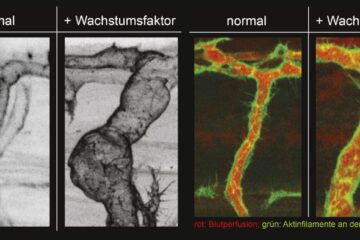 Specific and rapid expansion of blood vessels
Nature Communications: KIT researchers identify a new mechanism to control endothelial cell size and arterial caliber – basis for better treatment of heart infarct and stroke. Upon a heart infarct…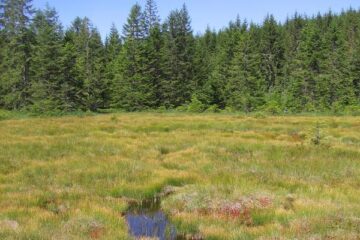 Climate change drives plants to extinction in the Black Forest in Germany
Climate change is leaving its mark on the bog complexes of the German Black Forest. Due to rising temperatures and longer dry periods, two plant species have already gone extinct…