Gaps: Determinants of Community Structure
Many types of vegetation have more or less ground cover and recruitment of new individuals often occurs only in temporarily empty patches or gaps. Ever since Watt's (1947) Presidential address to the BES, the Journal of Ecology has been publishing the results of investigations into the importance of processes in such gaps in the determination of community structure. Three recent papers from Norway, the UK and the USA (Vandvik 2004, Turnbull et al. 2004 and Ewanchuk and Bertness, 2004, respectively – all in volume 92, issue 1), report different approaches to addressing this issue.
Working in salt marches in New England, USA, Ewanchuk and Bertness show that the recolonisation of gaps generated by ice scour is slow and driven by competitive processes. Parts of these marshes consist of patches of sparse, but species-rich, vegetation dominated by non-grassy herbaceous plants (forbs). These areas were found to be inhospitable to plants which grew well nearby, suggesting physical limitation at the local scale, while the forbs were restricted to these patches by interspecific competition.
Vandvik showed that revegetation of gaps in subalpine grassland in Norway depended upon gap size and grassland age along a gradient of secondary succession. The degree to which individual species depended on gaps for regeneration changed as the disturbance regime altered during succession, with such gap phase processes being important for a majority (74%) of species in the system. Taking a more mechanistic and small-scale approach, Turnbull et al. also found that most species of annuals in a limestone grassland showed a preference for colonizing unvegetated patches. Through a series of exacting and careful measurements of individual plants and neighbourhood modeling they derived individual-level competition coefficients for seven annuals. Seed size was found to be a key trait determining both competitive and colonizing ability.
Together these three papers, along with others recently published in this journal (e.g., Christie and Armesto 2003, Dalling et al., 2002; Pearson et al. 2003), highlight the importance of gap-phase processes and illustrate a scaling up of population level phenomena based upon competitive interactions in determining community structure.
Alle Nachrichten aus der Kategorie: Ecology, The Environment and Conservation
This complex theme deals primarily with interactions between organisms and the environmental factors that impact them, but to a greater extent between individual inanimate environmental factors.
innovations-report offers informative reports and articles on topics such as climate protection, landscape conservation, ecological systems, wildlife and nature parks and ecosystem efficiency and balance.
Zurück zur Startseite
Neueste Beiträge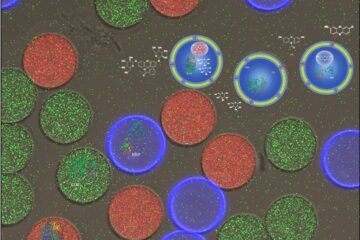 An artificial cell on a chip
Researchers at the University of Basel have developed a precisely controllable system for mimicking biochemical reaction cascades in cells. Using microfluidic technology, they produce miniature polymeric reaction containers equipped with…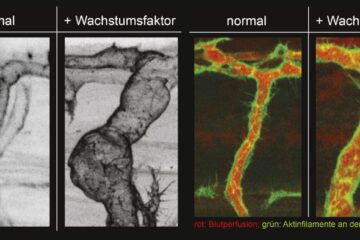 Specific and rapid expansion of blood vessels
Nature Communications: KIT researchers identify a new mechanism to control endothelial cell size and arterial caliber – basis for better treatment of heart infarct and stroke. Upon a heart infarct…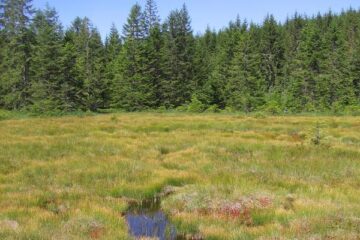 Climate change drives plants to extinction in the Black Forest in Germany
Climate change is leaving its mark on the bog complexes of the German Black Forest. Due to rising temperatures and longer dry periods, two plant species have already gone extinct…