MTBE alternatives could pose similar environmental threat
Designing underground fuel tanks that don't leak rather than replacing MTBE with alternative fuel additives could be a better way to prevent groundwater contamination, according to new research that will appear in the Jan. 1 issue of Environmental Science & Technology, a peer-reviewed journal of the American Chemical Society, the world's largest scientific society.
The study, which involved more than 850 leaking underground fuel tanks in the Los Angeles area, suggests that expanded use of MTBE alternatives may pose as much of an environmental threat as their predecessor. The solution, the researchers say, is to stop the leaks before they start by designing better storage tanks.
Bans on the use of MTBE are scheduled to go into effect Jan. 1 in California, Connecticut and New York. Seventeen other states, as well as Chicago, Ill., and Reno, Nev., are considering restrictions or bans on MTBE, citing concerns that it can leak from gasoline storage tanks and contaminate drinking water supplies.
In the greater Los Angeles area there are more than 1,100 gas stations with leaking underground fuel tanks, according to the report. The researchers analyzed data from groundwater samples taken at 868 of these facilities, measuring the concentration of each oxygenate, such as MTBE, and examining the "plume length" — the distance that leakage travels. Chemicals diffuse at different rates through soil, so knowing the distance traveled gives an indication of the potential threat to drinking water supplies.
The 1990 Clean Air Act Amendments require that gasoline formulations contain oxygen to help them burn more completely, reducing harmful tailpipe emissions of ozone, a major component of smog. Methyl tertiary-butyl ether (MTBE) is an oxygenate commonly added to gasoline to meet the federal standards.
"Several other fuel oxygenates with similar properties are present in formulations supplied to gasoline stations," says Tom Shih, D. Env. (doctorate in environmental science and engineering), an environmental scientist with the California Environmental Protection Agency. "However, unlike MTBE, there is virtually no research on the environmental behavior of these alternative fuel oxygenates."
Without a better understanding of these chemicals, there is a risk of repeating the MTBE problem, he says.
Shih and his colleagues at the EPA and the University of California, Los Angeles, investigated the extent of groundwater contamination beneath gas stations, automotive shops and other sites with leaking underground fuel tanks in the Los Angeles area. The study focused on MTBE and four other additives with similar properties: tertiary-butyl alcohol (TBA), tertiary amyl-methyl ether (TAME), diisopropyl ether (DIPE), and ethyl tertiary-butyl ether (ETBE).
"Except for ethanol, these oxygenates constitute the majority of the fuel oxygenates used in the United States," Shih says.
As the researchers expected, MTBE was the most common contaminant; it was detected at 82.5 percent of the sites. TBA was a close second at 61.1 percent, while the other three oxygenates were all detected at frequencies below 25 percent.
Combined with the data on plume lengths, the results indicate that TBA contamination is occurring at a scale similar to MTBE. And while the other compounds don't appear to pose a serious risk at the moment, their low occurrence rates could be a reflection of less-frequent use. "All indications suggest that the alternative oxygenates would pose groundwater contamination threats similar to MTBE if their scales of usage were expanded," the researchers conclude.
The implication, according to Shih, is that replacing MTBE with other oxygenates could lead to a replay of the current problem with a different contaminant.
Some have proposed using ethanol as a substitute for MTBE. "Early indications suggest that ethanol may pose less of a threat to groundwater and drinking water resources," Shih says. But ethanol has a number of drawbacks: it is more expensive and scarce; it doesn't offer the same air quality benefits; it can't be mixed with gasoline and transported long distances; and the use of ethanol could cause a significant increase in the release of the respiratory irritant acetaldehyde, according to Shih.
The solution, Shih says, is to stop the leaks before they start: "Clearly it is more costly to have a leak occur and remediate the environmental impact than to prevent the release in the first place." The average cost of site investigation and cleanup ranges from $100,000 to $1 million. "With proper design, it is entirely possible to have underground fuel tanks that don't leak," Shih says.
The high number of leaking tanks just in the Los Angeles area hints at the size of the problem nationwide, according to Shih. He also says the leakage frequently occurs even at sites with upgraded double tanks. Shih advocates a complete redesign of the system, which would include more effective management and enforcement as well as high-tech leak detection techniques.
Media Contact
Michael Bernstein
EurekAlert!
All news from this category: Ecology, The Environment and Conservation
This complex theme deals primarily with interactions between organisms and the environmental factors that impact them, but to a greater extent between individual inanimate environmental factors.
innovations-report offers informative reports and articles on topics such as climate protection, landscape conservation, ecological systems, wildlife and nature parks and ecosystem efficiency and balance.
Back to the Homepage
Latest posts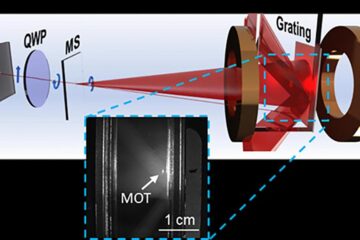 Bringing atoms to a standstill: NIST miniaturizes laser cooling
It's cool to be small. Scientists at the National Institute of Standards and Technology (NIST) have miniaturized the optical components required to cool atoms down to a few thousandths of…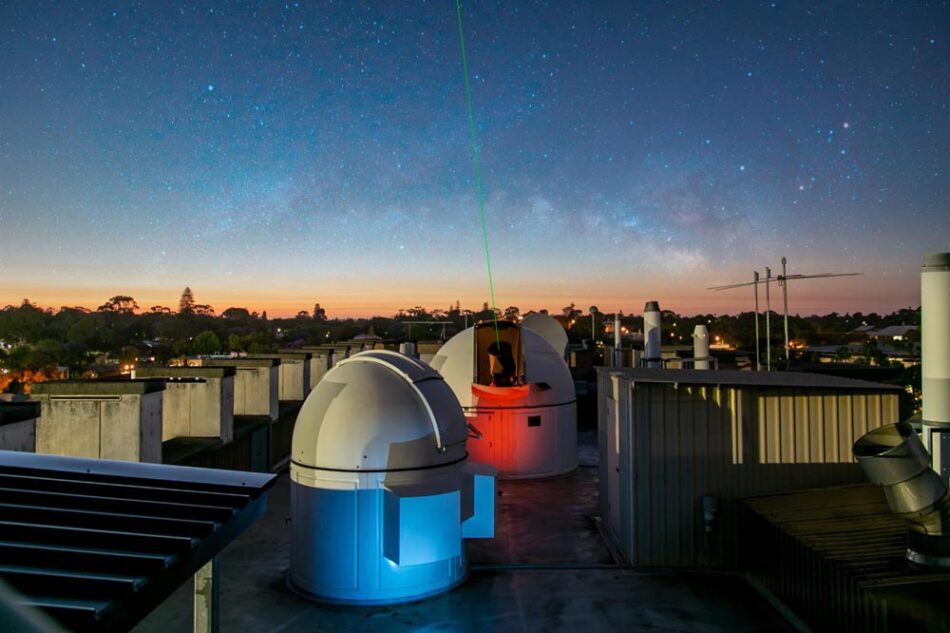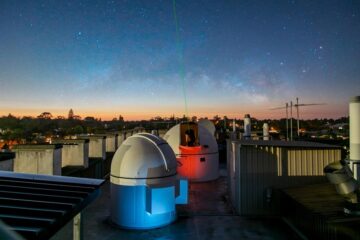 Record-breaking laser link could help us test whether Einstein was right
Scientists from the International Centre for Radio Astronomy Research (ICRAR) and The University of Western Australia (UWA) have set a world record for the most stable transmission of a laser signal through…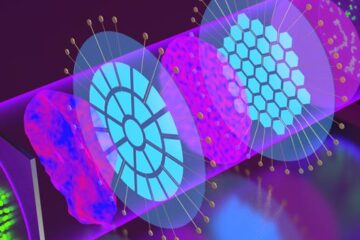 Adaptive optics with cascading corrective elements
A cascaded dual deformable phase plate wavefront modulator enables direct AO integration with existing microscopes–doubling the aberration correction range and greatly improving image quality. Microscopy is the workhorse of contemporary…