Comparing ecological impacts of fishing gears
Sea turtles, starfish, dolphins, and seabirds are routinely caught and killed or injured in fishing gears aiming to catch other marine life bound for human consumption. This so-called bycatch can outweigh the actual target species by as much as 20 times. In addition, fishing gears inflict damage to corals and other seafloor habitats. "Shifting gears: assessing collateral impacts of fishing methods in US waters," which appears in this month's issue of the Ecological Society of America's journal Frontiers in Ecology and the Environment, ranks the ten most commonly used fishing gears in the United States by their ecological impacts.
Integrating the knowledge and judgment of fisheries scientists and fishers to assess the relative ecological severity of various fishing gears, the authors found that bottom gears–such as dredges and trawls–as well as midwater gillnets, inflict the highest level of damage to habitat and marine vertebrates and invertebrates.
"Our analysis suggests that because of their severe impact, mobile bottom gears and midwater gillnets should not be used at all, or only minimally in ecologically sensitive areas," say the authors.
The team of authors consisted of Ratana Chuenpagdee of St. Francis Xavier University; Lance Morgan, Sara Maxwell, and Elliott Norse of the Marine Conservation Biology Institute; and Daniel Pauly of the University of British Columbia. The group used previously compiled fishing gear impact ratings to develop a questionnaire composed of a series of pair-wise scenarios (binary choices). Randomly selected participants chosen from the fishing industry, fisheries scientists and managers, and those representing the marine conservation communities completed the survey.
The group found that pots, traps, and pelagic and bottom longlines caused moderate ecological damage, and that midwater trawls, purse seines, and hook and line gears had the lowest bycatch and habitat impacts. The severity ranking of the different gears could form the basis for fisheries policies, ranging from the urgent introduction of stringent policies for high impact gears to less stringent controls for methods causing relatively little damage. The article also highlights how shifting to low impact gears can be linked to incentives, allowing fishermen to maintain high economic returns.
"As fisheries managers grapple with ecosystem based management, this report offers them a consensus view on gear impacts and suggests that addressing these ecological impacts is one avenue towards achieving this goal," state the researchers.
###
Frontiers' December issue marks the end of the first year of this latest ESA publication, which the Society launched in February 2003. International in scope and interdisciplinary in approach, the journal (www.frontiersinecology.org) emphasizes practical applications and new approaches to old problems, addressing global environmental issues, cross disciplinary efforts, and new technologies. Its many features–ranging from guest editorials and multi-author debates, to synthetic reviews, short research communications, and columns–have made the newest ESA journal accessible to researchers, resource managers, educators, and policy makers. December's issue includes a useful index of topics covered in all ten Frontiers issues, including the ecological effects of dam removal, bioinvasions and bioterrorism, bioprospecting strategies for drug discovery, impacts of forest fires in national parks, and the effects of global warming on pest species.
The Ecological Society of America (ESA) is a scientific, non-profit, 7,800-member organization founded in 1915. Through ESA reports, journals, membership research, and expert testimony to Congress, ESA seeks to promote the responsible application of ecological data and principles to the solution of environmental problems. ESA publishes four scientific, peer-reviewed journals: Ecology, Ecological Applications, Ecological Monographs and Frontiers in Ecology and the Environment. More information is available at ESA's web site: http://www.esa.org.
All news from this category: Ecology, The Environment and Conservation
This complex theme deals primarily with interactions between organisms and the environmental factors that impact them, but to a greater extent between individual inanimate environmental factors.
innovations-report offers informative reports and articles on topics such as climate protection, landscape conservation, ecological systems, wildlife and nature parks and ecosystem efficiency and balance.
Back to the Homepage
Latest posts
A little friction goes a long way toward stronger nanotube fibers
Rice model may lead to better materials for aerospace, automotive, medical applications. Carbon nanotube fibers are not nearly as strong as the nanotubes they contain, but Rice University researchers are…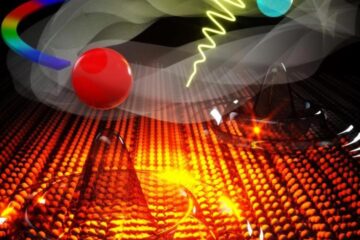 Light-induced twisting of Weyl nodes switches on giant electron current
Scientists at the U.S. Department of Energy's Ames Laboratory and collaborators at Brookhaven National Laboratory and the University of Alabama at Birmingham have discovered a new light-induced switch that twists…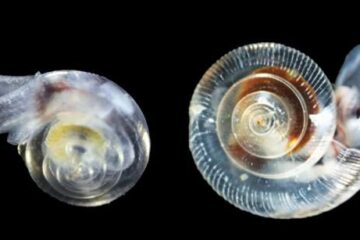 Acidification impedes shell development of plankton off the US West Coast
Shelled pteropods, microscopic free-swimming sea snails, are widely regarded as indicators for ocean acidification because research has shown that their fragile shells are vulnerable to increasing ocean acidity. A new…