Network of scientists is driving force in EU air pollution policy
Atmospheric protection is a big challenge for the 21st century. In teaching scientists to design outputs that become the stuff of hard policy, the impact of EUROTRAC-2 is far-reaching.
Nitrogen oxides, sulphur dioxide and aerosols, major contributors to atmospheric pollution, do not respect national borders. But thanks to EUREKA project E! 1489 EUROTRAC-2, the EU's largest ever study on atmospheric pollution, we know much more about where such pollutants were created, under what chemical disguises they travel and their human and environmental health consequences.
EUROTRAC-2 marked the second phase of the original EUROTRAC research initiative, which started 15 years ago and was among the first projects sponsored by EUREKA. This second phase involved over 300 research groups in 14 sub-projects, generating 900 scientific papers, more than 100 PhD theses and vastly expanding our collective knowledge bank.
The 25 countries involved in EUROTRAC-2 overcame scientific and language boundaries to study the many types of air pollution – from the particles flying off car tyres to the movement of clouds of pollutants 18 kilometres above the earth.
This hard evidence is helping to defeat scientific uncertainty, a huge barrier to political attempts to moderate global air pollution. With a clear remit to connect science to policy making, EUROTRAC-2 research is directly shaping negotiations to update the 1996 EU Air Quality Framework Directive and related legislation.
"Transboundary pollution is politically delicate, so the negotiators need a firm scientific platform," says Dr Pauline Midgley of the National Research Centre for Environment and Health (GSF), Germany, who co-ordinated the project. "The major advance of EUROTRAC-2 was to promote truly interdisciplinary research, and I believe the results will heavily influence EU legislation. Air pollution is a continent-wide issue, and EUREKA helped scientists in Central and Eastern Europe to receive funds they may otherwise have had difficulty finding."
Connecting science with policy
One of the sub-projects, SATURN, may help city dwellers breathe easier through its in-depth study on urban pollution in parking lots and between buildings.
Researchers used wind tunnels to study how air flows over different shapes of buildings. Finding that air pollutants concentrate within the turbulence created by some designs, SATURN concluded that existing air sampling is inadequate. "You can get different patterns of pollutants on different sides of a street," says Nicolas Moussiopoulos from the Aristotle University in Greece. In future, city planners may be obliged to consider pollution 'hot spots' before building.
Other examples of sub-projects are TROPOSAT, which was partially funded by the European Space Agency and used its satellite data to track regional pollutant drifts, and EXPORT-2, which monitored the global transport of pollution.
EUROTRAC-2 is now complete, but this continent-wide network intends to continue with new funding under the EU's 6th Framework Programme.
All news from this category: Ecology, The Environment and Conservation
This complex theme deals primarily with interactions between organisms and the environmental factors that impact them, but to a greater extent between individual inanimate environmental factors.
innovations-report offers informative reports and articles on topics such as climate protection, landscape conservation, ecological systems, wildlife and nature parks and ecosystem efficiency and balance.
Back to the Homepage
Latest posts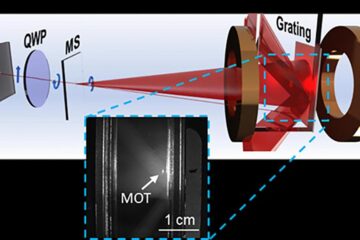 Bringing atoms to a standstill: NIST miniaturizes laser cooling
It's cool to be small. Scientists at the National Institute of Standards and Technology (NIST) have miniaturized the optical components required to cool atoms down to a few thousandths of…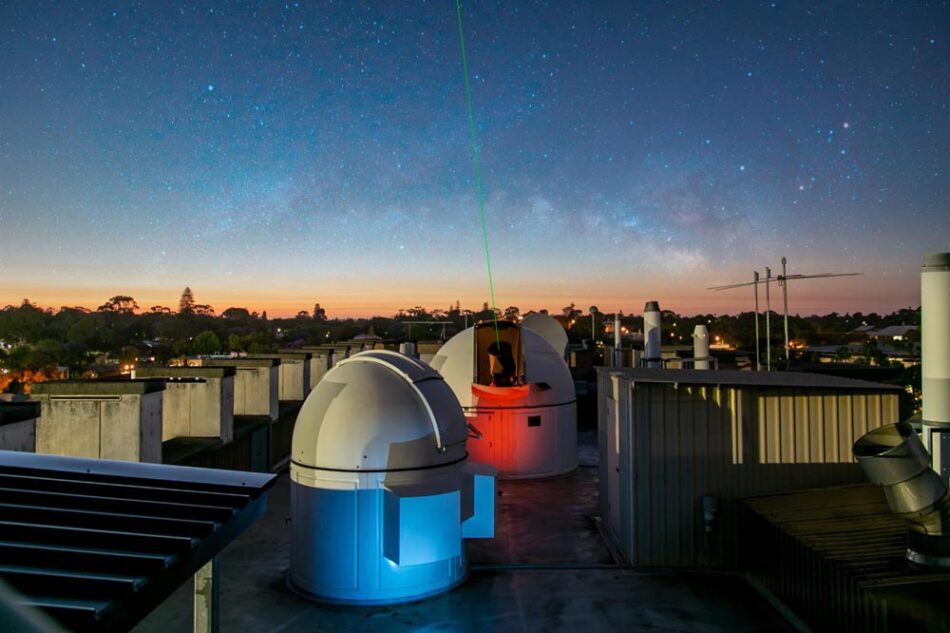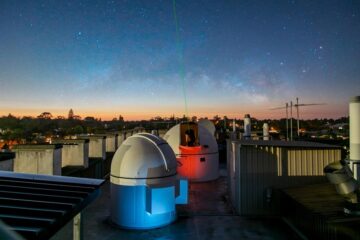 Record-breaking laser link could help us test whether Einstein was right
Scientists from the International Centre for Radio Astronomy Research (ICRAR) and The University of Western Australia (UWA) have set a world record for the most stable transmission of a laser signal through…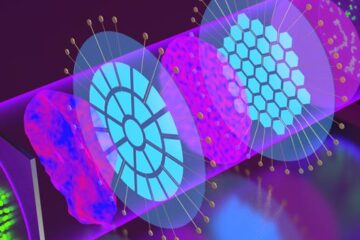 Adaptive optics with cascading corrective elements
A cascaded dual deformable phase plate wavefront modulator enables direct AO integration with existing microscopes–doubling the aberration correction range and greatly improving image quality. Microscopy is the workhorse of contemporary…