Borneo elephants: A high priority for conservation
A new study settles a long-standing dispute about the genesis of an endangered species. With scant fossil evidence supporting a prehistoric presence, scientists could not say for sure where Borneo's elephants came from. Did they descend from ancient prototypes of the Pleistocene era or from modern relatives introduced just 300–500 years ago? That question, as Fernando et al. report in an article that will appear in the inaugural issue of PLoS Biology (and currently available online at http://biology.plosjournals.org), is no longer subject to debate.
Applying DNA analysis and dating techniques to investigate the elephants' evolutionary path, researchers from the United States, India, and Malaysia, led by Don Melnick of the Center for Environmental Research and Conservation at Columbia, demonstrate that Borneo's elephants are not recent arrivals. They are genetically distinct from other Asian elephants and may have parted ways with their closest Asian cousins when Borneo separated from the mainland, effectively isolating the Borneo elephants some 300,000 years ago.
In the 1950s, Borneo elephants had been classified as a subspecies of Asian elephants (either Indian or Sumatran) based on anatomical differences, such as smaller skull size and tusk variations. This classification was later changed, partly because of the popular view that these animals had descended from imported domesticated elephants. Until now, there was no solid evidence to refute this belief and no reason to prioritize the conservation of Borneo elephants.
Their new status, as revealed by this study, has profound implications for the fate of Borneo's largest mammals. Wild Asian elephant populations are disappearing as expanding human development disrupts their migration routes, depletes their food sources, and destroys their habitat. Recognizing these elephants as native to Borneo makes their conservation a high priority and gives biologists important clues about how to manage them.
###
Research Article: Fernando P, Vidya TNC, Payne J, Stuewe M, Davison G, et al. (2003). DNA analysis indicates that Asian elephants are native to Borneo and are therefore a high priority for conservation. DOI: 10.1371/journal.pbio.0000006
Download article PDF at: http://www.plos.org/downloads/elephants_plosbiology.pdf
CONTACT:
Prithiviraj Fernando (corresponding author)
Columbia University
Center for Environmental Research and Conservation
1200 Amsterdam Avenue
New York, NY 10027
United States of America
212-854-9488
212-854-8188 (fax)
pf133@columbia.edu
Don Melnick (author)
Columbia University
Dept. of Ecology, Evolution and, Environmental Biology
1012 Schermerhorn Extension
1200 Amsterdam Ave.
New York, NY 10027
United States of America
212-854-8186
212-854-8186 (fax)
djm7@columbia.edu
Craig Moritz (editor)
University of California, Berkeley
Department of Integrative Biology
3060 Valley Life Sciences Building #3140
Berkeley, CA 94720-3140
United States of America
510-643-7711
510-643-6264 (fax)
cmoritz@socrates.berkeley.edu
Media Contact
Barbara Cohen
EurekAlert!
Alle Nachrichten aus der Kategorie: Ecology, The Environment and Conservation
This complex theme deals primarily with interactions between organisms and the environmental factors that impact them, but to a greater extent between individual inanimate environmental factors.
innovations-report offers informative reports and articles on topics such as climate protection, landscape conservation, ecological systems, wildlife and nature parks and ecosystem efficiency and balance.
Zurück zur Startseite
Neueste Beiträge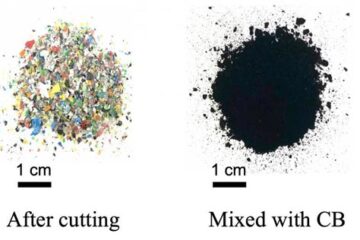 Flash graphene rocks strategy for plastic waste
Rice University lab detours potential environmental hazard into useful material. Plastic waste comes back in black as pristine graphene, thanks to ACDC. That's what Rice University scientists call the process…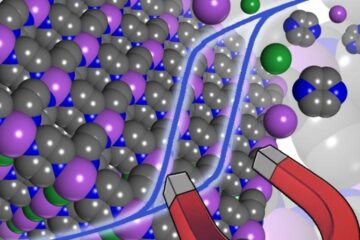 Towards next-generation molecule-based magnets
Magnets are to be found everywhere in our daily lives, whether in satellites, telephones or on fridge doors. However, they are made up of heavy inorganic materials whose component elements…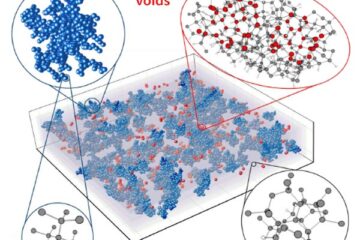 Order in the disorder …
… density fluctuations in amorphous silicon discovered Silicon does not have to be crystalline, but can also be produced as an amorphous thin film. In such amorphous films, the atomic…