Warming temperatures put tufted puffin at risk
Warmer ocean temperatures may be harming reproduction of the tufted puffin in western Canada and if global temperatures continue to increase, the species could be at risk, says a new study co-authored by a University of Alberta researcher.
Throughout the last two decades, uncharacteristically warm sea-surfaces have persisted near Triangle Island–off the coast of British Columbia–a haven for these birds. Researchers have been studying the reproductive performance of tufted puffins there since 1975. For years this seabird, but not others, had frequent reproductive failures–seasons when no chicks were reared and researchers did not know why.
The study, published in the current edition of Proceedings of the National Academy of Sciences (PNAS) journal, found that there is a direct relationship between the puffins' breeding success and temperature.
"They raise few chicks when sea surface temperatures are either unusually cold, as they were in the 70s, or especially when they are unusually warm, as they were through most of the 1990s," said author Colleen Cassady St. Clair, a behavioural ecologist from the Faculty of Science. She shared research duties with Carina Gjerdrum–a master's-level graduate from Simon Fraser University and the lead author on the paper–Douglas Bertram, now with Environment Canada and John Ryder and Gwylim Blackburn from Simon Fraser University. Another author Anne Vallée, died 21 years ago after a fall she endured while studying the puffins.
The researchers speculate that the biggest reason for these reproductive changes are due to the puffins' prey, which are small fish and mainly a small anchovy-like species called sand lance. "It appears that these fish leave areas with warm water," said St. Clair. "When this warm water surrounds the breeding colonies, the puffins can't catch fish. The adults then appear to abandon their chicks under these conditions, perhaps so that they can forage farther offshore and the chicks are left to starve."
If these warm temperatures were to continue or to increase in frequency, it is likely that puffins would experience more and more frequent reproductive failures. A prolonged lack of recruitment of new birds to this population would eventually mean that puffins would no longer occur on this island, which is the only place in Canada where they currently occur in significant numbers (estimated to be more than 50,000 pairs).
Because of a natural variation in ocean climates, the last few four years have been relatively cool, but so far this year, temperatures appear to be closer to the warm period during the mid 90s.
St. Clair said that it is certain that human activities are contributing to the global warming. "The first thing we can do as a society is be aware of how important seemingly small differences in the environment may be to other organisms," she said. "I think most of us have some awareness of how our daily activities can contribute to greenhouse gases, and hence climate change. So we might think about tufted puffins on remote windswept islands the next time we stand before the thermostat or gas pump."
Alle Nachrichten aus der Kategorie: Ecology, The Environment and Conservation
This complex theme deals primarily with interactions between organisms and the environmental factors that impact them, but to a greater extent between individual inanimate environmental factors.
innovations-report offers informative reports and articles on topics such as climate protection, landscape conservation, ecological systems, wildlife and nature parks and ecosystem efficiency and balance.
Zurück zur Startseite
Neueste Beiträge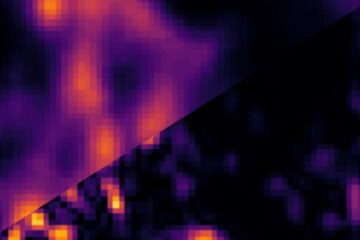 Microscopy beyond the resolution limit
The Polish-Israeli team from the Faculty of Physics of the University of Warsaw and the Weizmann Institute of Science has made another significant achievement in fluorescent microscopy. In the pages…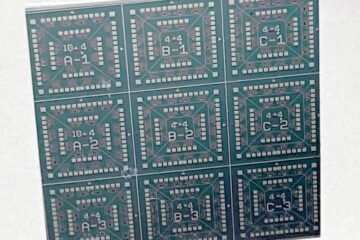 Material found in house paint may spur technology revolution
Sandia developed new device to more efficiently process information. The development of a new method to make non-volatile computer memory may have unlocked a problem that has been holding back…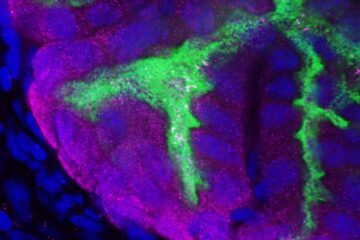 Immune protein orchestrates daily rhythm of squid-bacteria symbiotic relationship
Nearly every organism hosts a collection of symbiotic microbes–a microbiome. It is now recognized that microbiomes are major drivers of health in all animals, including humans, and that these symbiotic…