EU research project proves that personal choice can dramatically improve urban air quality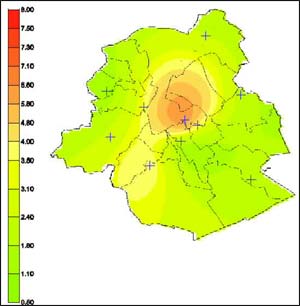 Stop smoking and leave your car at home. Encouraging people in cities to make simple lifestyle changes, such as using alternative forms of transport to the car, can significantly reduce their exposure to harmful air pollutants. The findings of the first in a series of Europe-wide air quality studies was announced today in Brussels by European Research Commissioner Philippe Busquin and Didier Gosuin, Environment Minister of the Brussels-Capital Region. The first phase of the "Population Exposure to Air Pollutants In Europe" (PEOPLE) project took place in Brussels during a 12-hour period last October, using 125 volunteers carrying special sensors to monitor their levels of exposure to benzene, a carcinogenic substance produced by traffic and smoking. Similar surveys have also been conducted in Lisbon, Bucharest and Ljubljana.
Announcing the results of the project, Commissioner Buquin said: "Air quality laws can only truly be effective if they are understood and endorsed by those they are meant to protect – European citizens. Research projects such as PEOPLE are key to providing decision-makers, environment and health professionals, as well as the general public, with a clearer understanding of urban air pollution and its impact on health. The knowledge gained by this important research will help us to shape our decisions on traffic and transport issues and encourage people to make healthier lifestyle choices."
Leaving the car at home can improve your quality of life
Benzene is a carcinogen responsible among others for leukaemia. It is found in petrol and is generated by urban traffic. It is also a good indicator for other traffic pollutants such as carbon monoxide, nitrogen oxides, volatile hydrocarbons and particulate matter. Benzene monitoring therefore points to exposure to other pollutants and is the first carcinogen to be regulated by EU air quality directives. PEOPLE clearly identifies tobacco smoking and traffic emissions as factors increasing levels of exposure. PEOPLE also confirms that the active participation of local authorities and the general public is essential for implementing the EU air quality legislation.
Brussels volunteers get personal with cutting-edge research methods
Some 125 Brussels residents participated in the pilot stage of the PEOPLE project in Brussels on 22 October 2002. Participants were selected according to well-defined criteria: non-smokers unexposed to traffic (control group), smokers, people using private transport, public transport commuters, cyclists and walkers.
Participants carried a sensor for 12 hours to assess their personal level of exposure to benzene. Measurements were also taken over a 24-hour period at a wide range of indoor locations – such as homes, offices, shops, schools, bars and restaurants and public transport. Volunteers carried a newly developed passive sampler enabling short-term measurements.
Towards a benzene-free city?
The tests showed that benzene concentrations in people's houses were twice that of the city background air with a median value of 6.4 micrograms per cubic meter; in bars the benzene concentration was high, median value of 10.8 micrograms per cubic meter; and in cars, median value of 27.5 micrograms per cubic meter.
Outdoor measurements were also taken to assess the levels and distribution of benzene throughout the city. Complementing the passive sampler measurements, data from a monitoring network was used to assess the yearly average concentration of the pollutant.
On the day of the campaign pollution levels in Brussels complied with the yearly average value of 5 micrograms per cubic meter, limit set by Directive 2000/69/EC, except in areas with dense traffic. Measurements from the continuous monitoring network show that benzene levels in Brussels in 2003 as being approximately half those observed ten years ago.
Calling more people to participate in PEOPLE survey
Benzene emissions studies were also conducted in Lisbon (22 October 2003) and more recently in Bucharest and Ljubljana (27 May 2003), and will be followed by further campaigns in Madrid and Bucharest (autumn 2003). The study will be extended to other cities in 2004. Belgrade, Dublin, Paris, and Rome have all expressed interest in being associated with the project. PEOPLE will be extended to other toxic pollutants in the future, placing emphasis on particulates. The Commission, in co-operation with local authorities, invites volunteers to participate in the next steps of the project.
More information about the PEOPLE project may be found at:
http://www.people-pt.net/eindex.html
http://www.jrc.cec.eu.int/
Alle Nachrichten aus der Kategorie: Ecology, The Environment and Conservation
This complex theme deals primarily with interactions between organisms and the environmental factors that impact them, but to a greater extent between individual inanimate environmental factors.
innovations-report offers informative reports and articles on topics such as climate protection, landscape conservation, ecological systems, wildlife and nature parks and ecosystem efficiency and balance.
Zurück zur Startseite
Neueste Beiträge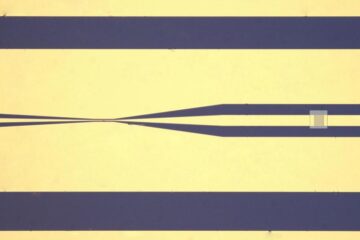 Researchers break magnetic memory speed record
Advance could lead to new generation of ultrafast computer chips that retain data even when there is no power. Spintronic devices are attractive alternatives to conventional computer chips, providing digital…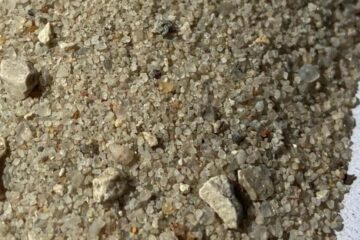 Tracing the source of illicit sand–can it be done?
Research presented at the 2020 GSA Annual Meeting. If you've visited the beach recently, you might think sand is ubiquitous. But in construction uses, the perfect sand and gravel is…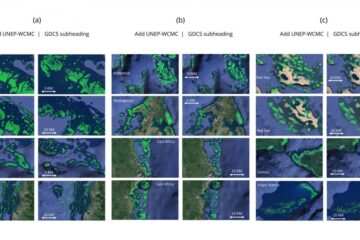 Location and extent of coral reefs mapped worldwide using advanced AI
Nearly 75% of the world's coral reefs are under threat from global stressors such as climate change and local stressors such as overfishing and coastal development. Those working to understand…