Three Gorges Dam is an opportunity for ecoscience
China's Three Gorges Dam, the largest dam project ever, has been seen by ecologists as an environmental disaster in the making. With construction scheduled to be completed later this year, little can be done to stop it, but some Chinese and American ecologists point out that the dark cloud of the environmental consequences does have a silver lining – an unprecedented opportunity to do environmental science.
In an article forthcoming in the May 23 issue of Science, Arizona State University landscape ecologist Jianguo Wu and co-authors Jianhui Huang, Xingguo Han, Zongqiang Xie and Xianming Gao, all from the Institute of Botany of the Chinese Academy of Sciences, argue that the project represents an opportunity to conduct arguably the largest and most complete experiment ever run on the effects of habitat fragmentation, an ecological condition that affects environments across the globe through the process of ongoing human development.
Habitat fragmentation occurs when human development or some other force eliminates large areas continuous natural habitat, leaving habitat "islands" where remaining species of plants and animals are left in a limited space, isolated from other similar communities and habitats. Examples of the condition are wild spaces (parks or undeveloped lots) that are surrounded by urban development, remnant patches of wilderness that are left when a forest is cleared for farming, or elevated terrestrial habitats that suddenly become scattered islands when a landscape is flooded. While some plant and animal species initially remain on the habitat fragments, the long-term stability of the isolated ecosystems is in question.
In the case of Three Gorges Dam, the reservoir will cover 1080 square kilometers of ecologically rich landscape, leaving several dozen to perhaps more than 100 mountaintops as islands.
"Habitat fragmentation is a pervasive global problem that has generally been recognized as the primary cause of the loss of biodiversity," said Wu, "yet its underlying processes and mechanisms remain poorly understood."
Wu argues that because of the dam's size, the biological richness of the area, and the possibility of doing thorough before-and-after surveys and studies, the Three Gorges Dam Project would allow the best opportunity to date to study habitat fragmentation, in process and on a full landscape scale. At issue is experimental verification of the fine points of Hierarchical Patch Dynamics, an ecological theory that inter-relates specific plant and animal populations, communities and habitats in a complex and dynamic linkages over diverse landscapes.
"Historically, we have had only a few remarkable natural large-scale ecological experiments with habitat fragmentation," he said. "It is clear that some of the most valuable knowledge of the ecological consequences of habitat fragmentation have been gained by this kind of study. With Three Gorges Dam, we will be able to learn vastly more."
Though similar studies have been done at Gatun Lake in Panama and Lake Guri in Venezuela, no previous study of the effects of habitat fragmentation has had the advantage of the kind of "planned experiment" that Three Gorges Dam represents. Because of the groundwork laid by previous research, the existence of a developed theory to guide the current research and the opportunity to fully study the landscape before it is changed, Three Gorges Dam will allow the thorough testing and refinement of key hypotheses in conservation biology and landscape ecology.
The key issues for the proposed experiment at the moment are time – the dam will be completed later this year and the six-year process of filling will begin – and the need to quickly marshal a team of scientists and a large set of resources from both China and the international community.
"A lot of Chinese ecologists are looking forward to some sort of international collaboration," said Wu "The Chinese government, including the Academy of Sciences, the Natural Science Foundation, and some other agencies have already supported some small projects, but I think it is extremely important to have an international collaborative team to really carry this forward.
"International expertise and funding, combined with existing Chinese resources will make this a very productive project for ecology. I don't think we could find any other place with this opportunity where we would find all these human resources and support from all angles to do such a gigantic experiment," he said.
Though much will be lost in the process, the knowledge that can be gained from the research may ultimately help humanity better preserve the global biosphere, Wu notes. "The world's largest dam is not only a demonstration of the mighty power of humanity; it can and should become a unique and rich source of information for understanding and conserving biodiversity and ecosystem services," he said.
Media Contact
James Hathaway
EurekAlert!
Alle Nachrichten aus der Kategorie: Ecology, The Environment and Conservation
This complex theme deals primarily with interactions between organisms and the environmental factors that impact them, but to a greater extent between individual inanimate environmental factors.
innovations-report offers informative reports and articles on topics such as climate protection, landscape conservation, ecological systems, wildlife and nature parks and ecosystem efficiency and balance.
Zurück zur Startseite
Neueste Beiträge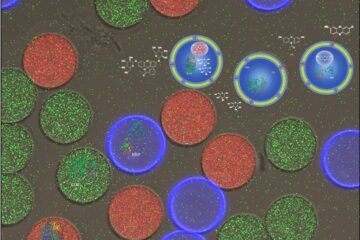 An artificial cell on a chip
Researchers at the University of Basel have developed a precisely controllable system for mimicking biochemical reaction cascades in cells. Using microfluidic technology, they produce miniature polymeric reaction containers equipped with…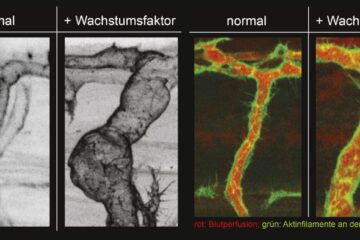 Specific and rapid expansion of blood vessels
Nature Communications: KIT researchers identify a new mechanism to control endothelial cell size and arterial caliber – basis for better treatment of heart infarct and stroke. Upon a heart infarct…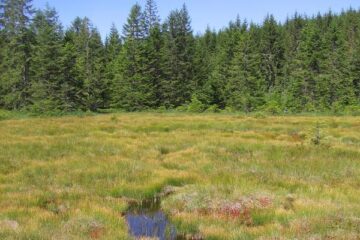 Climate change drives plants to extinction in the Black Forest in Germany
Climate change is leaving its mark on the bog complexes of the German Black Forest. Due to rising temperatures and longer dry periods, two plant species have already gone extinct…