Nuclear probe may be new weapon against acid mine drainage, salinity
A nuclear probe developed by CSIRO for minerals exploration and mining may soon be used to combat some of the world's biggest environmental problems.
Overseas the probe could help prevent acid rain, one of the most pressing environmental problems in the northern hemisphere.
CSIRO also hopes to use the probe to measure salt concentrations in soil as part of its assault on dryland salinity.
"Acid rain is caused when high sulphur fossil fuels are burnt," says Dr Mihai Borsaru, a nuclear physicist at CSIRO Exploration and Mining. "Australian coal is low in sulphur but some coal extracted from Europe and North America is not. Armed with data from the probe, companies will be able to leave high sulphur coals in the ground."
Scientists expect that the portable borehole logging instrument, one of CSIRO's SIROLOG suite of products, will be used to measure sulphur in mine waste rock and in coal.
"Sulphur is the bane of the mining industry. High concentrations in waste rock, cause acid mine drainage. The sulphur oxidises and combines with water to form sulphuric acid, which, in high volumes, wreaks havoc on the environment."
Dr Borsaru told the Industrial Radioisotopes and Radiation Measurement Applications conference in Bologna, Italy recently that the probe would optimise the management of waste rock.
"It will provide mining companies with accurate sulphur readings in boreholes," he said.
The probe centres on 'neutron capture' in a technique called prompt gamma neutron activation analysis (PGNAA).
Neutrons emitted by a source, the artificial isotope californium-252, hit the rock and are captured by the nuclei of atoms in it. The nuclei are now slightly heavier and in an excited state. They relax by ejecting gamma rays, the energy of which betrays the identity of the elements.
The probe complements chemical analysis, and since it investigates bulk properties, it generates data that is more representative than chemical data.
The PGNAA probe is part of the SIROLOG suite of instruments in use in Australia and overseas for exploration, mine planning and production. Initially designed for the mining industry, the probe is also being evaluated for its potential as an environmental management tool.
It is one of several products including hand-held instruments and other borehole logging probes based on natural gamma and gamma-gamma techniques.
Various SIROLOG systems are in use in the mining industries in Australia, India, Vietnam, Thailand, Chile, Columbia, Iran and Egypt.
The Australian Coal Association Research Program and mining companies have contributed more than $2 million to the SIROLOG project.
Collaborators included Hamersley Iron, Century Zinc, the State Electricity Commission of Victoria, BHP, Callide Mines, and the Brisbane-based Auslog, which holds a non-exclusive licence for the technology.
More information:
Mr Mark Berry +61 7 3327 4570
mark.berry@csiro.au
Dr Mihai Borsaru +61 7 3327 4627
m.borsaru@csiro.au
Robert Hoge, mobile: 0438 120 401
robert.hoge@csiro.au
Media Contact
Rosie Schmedding
EurekAlert!
All latest news from the category: Ecology, The Environment and Conservation
This complex theme deals primarily with interactions between organisms and the environmental factors that impact them, but to a greater extent between individual inanimate environmental factors.
innovations-report offers informative reports and articles on topics such as climate protection, landscape conservation, ecological systems, wildlife and nature parks and ecosystem efficiency and balance.
Back to home
Newest articles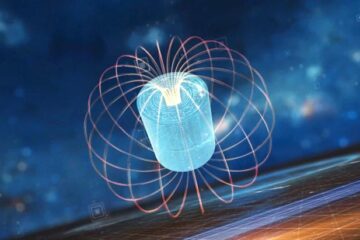 China claims new world record for strongest steady magnetic field
The hybrid magnet at the Steady High Magnetic Field Facility (SHMFF) in Hefei, China set a world record for the highest steady magnetic field by a working magnet when it…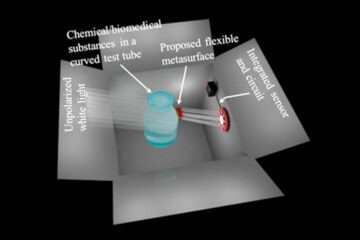 Metaholographic platform that detects light exposure
During the COVID-19 pandemic last year, an incident occurred where vaccines exposed to room temperature had to be discarded. Biomedical substances, including vaccines, risk deterioration if not stored properly, so…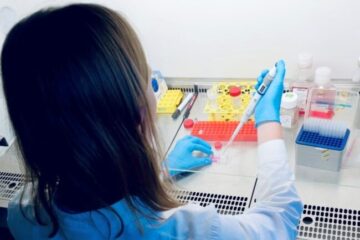 Similarity of hepatocytes from liver and from stem cells improved
Research with stem cells is becoming increasingly important, because stem cells can develop into any body cell – skin cells, nerve cells or organ cells such as liver cells, the…