EU and USA co-sponsor international measurement campaign on Arctic ozone loss
The ozone layer is thinning and we do not yet know to what extent future ozone losses will be affected by climate change, or what impact this will have on human health.
For this reason, the European Research Commissioner Philippe Busquin today welcomed the start of the first phase of the VINTERSOL (Validation of International Satellites and Study of Ozone Loss) campaign, composed of national and EU projects. VINTERSOL will be closely co-ordinated with the SAGE III Ozone Loss and Validation Experiment (SOLVE II), a US NASA (National Aeronautics and Space Administration) sponsored campaign. The kick-off meeting takes place in Brussels today. The joint initiative will involve 350 scientists from the European Union, Canada, Iceland, Japan, Norway, Poland, Russia, Switzerland and the United States. Aircraft, large and small balloons, ground-based instruments and satellites will be used to measure ozone and other atmospheric gases and particles. The project aims to improve understanding of Arctic ozone depletion, and at upgrading satellite observation of the ozone layer.
"This joint project is in the spirit of the 1998 European Union-United States Science and Technology Co-operation Agreement, which fosters joint scientific endeavours," said Commissioner Philippe Busquin. "It brings together researchers from around the world and aids better understanding of what happens in the ozone layer over the Arctic region, and therefore addresses global climate change and the effects on human health of overexposure to sun radiation. It will help us to meet the requirements of the Montreal Protocol on ozone-depleting substances, fine-tune our policies with sound scientific evidence and upgrade Europe's role in the international scientific arena. This is a concrete illustration of the EU's intention to build a European GMES capacity (Global Monitoring for the Environment and Security)."
VINTERSOL will run from 2002 until mid 2004. It consists of a core of 9 major EU funded projects. The research funded by the EU in VINTERSOL is closely co-ordinated with and substantially increased by national research programmes.
The first phase, currently in action, will focus on the Arctic. The second phase is planned in Antarctica in mid-2003, and the third is scheduled to take place in Brazil in early 2004 to study atmospheric processes in the tropics. The Arctic phase of VINTERSOL will join forces with NASA's SOLVE II project, running during winter 2002-2003. SOLVE mainly relies on NASA's Stratospheric Aerosol and Gas Experiment (SAGE) III satellite instrument used to measure high-latitude ozone loss. SAGE III was launched onboard a Russian Meteor-3M spacecraft in December 2001.
The US, EU and other countries have co-operated in previous campaigns, for instance in the SOLVE-THESEO 2000. In the winter of 1999-2000, record ozone losses of 70% were observed at altitudes of around 18 km in the Arctic. But there are still many aspects that remain unclear, and these will be addressed by VINTERSOL – SOLVE II.
The project will make the most of the European Space Agency's ENVISAT satellite. It uses 10 measurement instruments, including 3 measuring atmospheric composition. NASA will contribute with data collected by SAGE III. Input will also come from other satellites such as ODIN (launched by a Swedish-led consortium with Canadian, Finnish and French partners), the French SPOT IV satellite, and ESA's ERS-2 satellite.
In January 2003, researchers will use the European high-flying aircraft M55 Geophysica, the German DLR Falcon and NASA's DC-8 to take measurements of stratospheric composition. These planes will be based in Kiruna, Sweden. Research balloons will also be launched from Kiruna.
A network of over 30 stations of ground-based instruments will take atmospheric readings over a wide area, showing how the chemical composition of the northern stratosphere evolves during the winter. Ozone loss will be determined from over 500 ozone probes. These measurements will be used for satellite validation as well as scientific studies. In addition, satellite validation campaigns are being organised by the European, Canadian and Japanese space agencies.
Fabio Fabbi
EU Commission
Press and Communication Directorate-General
Spokesman for Research & Development – Commissioner Philippe Busquin
Office: Breydel I, 6/126
B-1049 Brussels
Tel. +32 2 2964174
GSM +32 (0)498 964174
Fax +32 2 2963003
Media Contact
Fabio Fabbi
EU Commission
All latest news from the category: Ecology, The Environment and Conservation
This complex theme deals primarily with interactions between organisms and the environmental factors that impact them, but to a greater extent between individual inanimate environmental factors.
innovations-report offers informative reports and articles on topics such as climate protection, landscape conservation, ecological systems, wildlife and nature parks and ecosystem efficiency and balance.
Back to home
Newest articles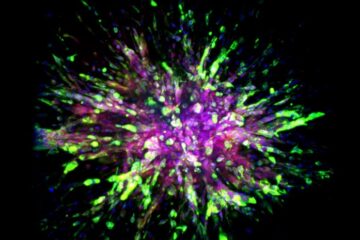 Scientists identify novel molecular biomarkers in cells
Studying a deadly type of breast cancer called triple negative, Johns Hopkins Medicine scientists say they have identified key molecular differences between cancer cells that cling to an initial tumor…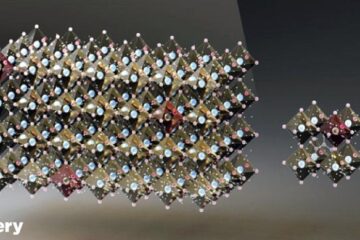 Getting more out of light
Tiny crystals, known as quantum dots, have enabled an international team to achieve a quantum efficiency exceeding 100 percent in the photocurrent generated in a hybrid inorganic-organic semiconductor. Perovskites are…
Antibiotics from natural substances
A new biosynthesis method has been developed. A research team with members from Goethe University Frankfurt and the University of Michigan in the USA is using bacterial biosynthesis to produce…