EU research looks into Europe's carbon sinks
Are European forests, soil and grass part of the solution for dealing with carbon dioxide (CO2) emissions? Today the European Commission presented the CarboEurope research initiative in Valencia (Spain). It is a cluster of 15 research projects supported by the European Commission with a budget of €25 million. The project brings together around 160 research institutions from over 20 countries. It looks at whether the biosphere, and above all forests, can reduce the concentration of carbon dioxide in the atmosphere, the principal cause of climate warming. The Earth's biosphere can absorb more carbon than it releases. European forests could therefore be huge carbon sinks. CarboEurope's preliminary results point to a CO2 absorption rate of up to 30% of EU annual industrial emissions.
According to European Research Commissioner Philippe Busquin: "Through the CarboEurope initiative, our best scientists across Europe are working together to be able to better quantify the capacity of forests to absorb and store carbon. This is particularly important if we want to be able to meet the stringent Kyoto Protocol targets for cutting CO2 levels. This issue is on the international agenda, in view of the Kyoto follow-up meeting in New Dehli . Over the next four years, the EU will devote €700 million to support research on global change and ecosystems. More research will help the EU promote its sustainable development agenda on the world stage."
Once finalised, CarboEurope will be able to measure and check progress towards the Kyoto target, i.e. the planned CO2 reduction in the atmosphere. In order to achieve this aim, a large carbon monitoring network has been established across Europe at ground level and in the air. Measurements will be analysed and integrated through computer modelling. To date, CarboEurope has produced significant evidence that the European biosphere is absorbing the equivalent of 10-30% of annual industrial CO2 emissions. CarboEurope will also analyse how a changing climate might modify, and eventually reduce, the biosphere's capacity for absorbing CO2.
Sustainable forest management can and should play a key role in protecting and enhancing carbon stocks and combating climate change. The project shows that semi-natural forests with high bio-diversity and a different age class structure are most able to meet these targets. In addition, it also found that old unspoiled forests still absorb carbon and that the protection of these forests should receive high priority in order to protect the large carbon stocks.
CarboEurope is the world's first research project in which a coherent, comprehensive integration of terrestrial and atmospheric carbon sciences has been achieved on a continental scale. The US, Japan and China plan to launch similar initiatives.
Media Contact
Fabio Fabbi
European Commission
All latest news from the category: Ecology, The Environment and Conservation
This complex theme deals primarily with interactions between organisms and the environmental factors that impact them, but to a greater extent between individual inanimate environmental factors.
innovations-report offers informative reports and articles on topics such as climate protection, landscape conservation, ecological systems, wildlife and nature parks and ecosystem efficiency and balance.
Back to home
Newest articles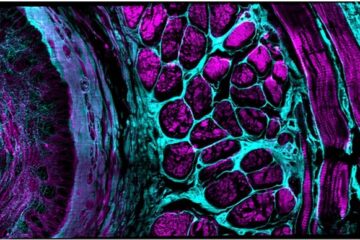 Enhancing the workhorse
Artificial intelligence, hardware innovations boost confocal microscope's performance. Since artificial intelligence pioneer Marvin Minsky patented the principle of confocal microscopy in 1957, it has become the workhorse standard in life…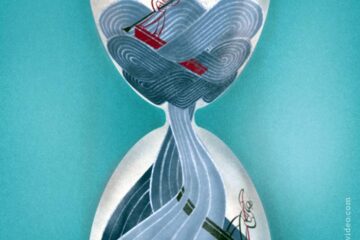 In the quantum realm, not even time flows as you might expect
New study shows the boundary between time moving forward and backward may blur in quantum mechanics. A team of physicists at the Universities of Bristol, Vienna, the Balearic Islands and…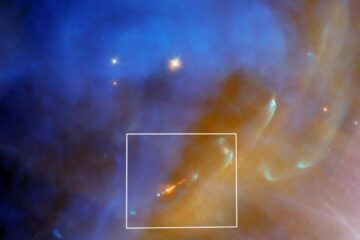 Hubble Spots a Swift Stellar Jet in Running Man Nebula
A jet from a newly formed star flares into the shining depths of reflection nebula NGC 1977 in this Hubble image. The jet (the orange object at the bottom center…