A Londoner who is greenhouse gas (GHG) aware could save up to £80,000 over a lifetime by making basic lifestyle changes. Significant reductions in GHG emissions are possible at no net cost to the US economy. These are two of the conclusions made by Dr David Reay of the Institute of Ecology and Resource Management at the University of Edinburgh, in his paper `Costing Climate Change`, to be published in the special, triennial Christmas issue of Philosophical Transactions A*, a learned journal published by the Royal Society. This special edition includes research by young scientists on astronomy and earth sciences.
To identify whether individuals can easily make large reductions in GHG emissions in their day-to-day lives and how expensive it is to do, Dr Reay compares the lives of two theoretical Londoners – Mr Carbone, who is GHG-ignorant and Mr Bellamy, who is GHG-aware. Simple lifestyle choices from how they travel to school and work, whether they recycle paper and if they use energy-efficient appliances to where they go on holiday and the sort of food they eat, show startling results.
The GHG-ignorant Mr Carbone, produces 1,250 tonnes of GHGs over a lifetime at a cost of £130,000, while GHG-aware Mr Bellamy, produces a significantly lower 370 tonnes of GHGs at a cost of £49,000. "With one million Mr Bellamys we could achieve an annual reduction in UK GHG emissions of more than five million tonnes and a cash saving of £1 billion," says Dr Reay.
Although it is the world`s biggest GHG polluter, the US Government justified its abandonment of a commitment to the Kyoto Protocol, with claims that it is not in the country`s `economic best interests`. However, Dr Reay concludes that `cuts in GHG emissions cannot be justifiably dismissed as posing too large an economic burden and contrary to the US government`s assertion, cuts are both viable and vital`.
Dr Reay has examined a number of GHG-abatement strategies that are possible at low or no cost. "Renewable energy technologies, solid-waste treatment, afforestation and land management can contribute to significant reductions. Catastrophic climate changes could ensue if we do not reduce GHG emissions and my analyses indicate that the costs incurred in rectifying damage to human health, material goods, agriculture and the environment, far outweigh the costs of implementing many GHG-reducing initiatives," says Dr Reay.
For futher information, pdf, media password to access files direct online, please contact: Elaine Calvert on 0776 461 4113/010 7241 6227 / email: elaine.calvert@lineone.net
All latest news from the category: Ecology, The Environment and Conservation
This complex theme deals primarily with interactions between organisms and the environmental factors that impact them, but to a greater extent between individual inanimate environmental factors.
innovations-report offers informative reports and articles on topics such as climate protection, landscape conservation, ecological systems, wildlife and nature parks and ecosystem efficiency and balance.
Back to home
Newest articles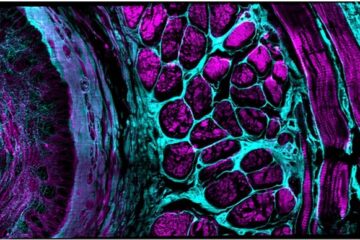 Enhancing the workhorse
Artificial intelligence, hardware innovations boost confocal microscope's performance. Since artificial intelligence pioneer Marvin Minsky patented the principle of confocal microscopy in 1957, it has become the workhorse standard in life…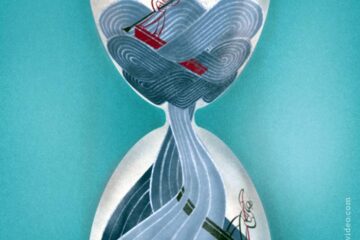 In the quantum realm, not even time flows as you might expect
New study shows the boundary between time moving forward and backward may blur in quantum mechanics. A team of physicists at the Universities of Bristol, Vienna, the Balearic Islands and…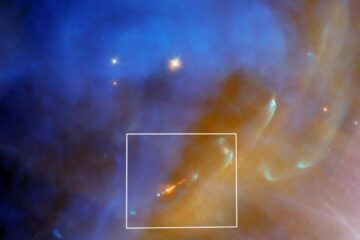 Hubble Spots a Swift Stellar Jet in Running Man Nebula
A jet from a newly formed star flares into the shining depths of reflection nebula NGC 1977 in this Hubble image. The jet (the orange object at the bottom center…