UCI researchers leading the effort to understand the causes and effects of air pollution
UC Irvine researchers are leading the effort to understand the causes and effects of one of the world's leading environmental problems — air pollution. They are studying both regional and worldwide air pollution issues, ranging from the effects of freeway exhaust to the role dust storms and forest fires may play. UCI is also involved in a large-scale commuter transportation project designed to cut back on auto emissions and is home to the Air Pollution Health Effects Laboratory, which continues to increase understanding of the risks air carcinogens present to children. Here are a few current research projects of note.
Large Scale Forest Fires Also Raise Ozone Pollutant Levels
The product of the large-scale forest fires that have plagued the Western United States is easy to see — thick, dark smoke filling the skies. But downwind, gaseous emissions from fires create a pollutant invisible to the eye, but no less dangerous – ozone. Atmospheric chemist Donald Blake, who studies the impact of biomass burning on the atmosphere, says that when sunlight combines with nitrogen oxides and hydrocarbons in the smoke, resulting chemical reactions form ozone, and lots of it. These enhanced concentrations of ozone can blow around for several weeks, Blake adds. The result is air quality downwind from fires that can reach hazardous levels. Ozone's effect on humans can range from eye irritation to worsening existing lung conditions such as asthma.
Freeway Exhaust May Accelerate Lung Conditions
Vehicle emissions are responsible for a great deal of urban air pollution, but their effects on chronic lung diseases are not as widely understood. Michael Kleinman, a community and environmental health and medicine researcher, is discovering how environmental exposures in close proximity to sources of vehicle exhaust from heavily trafficked freeways accelerate lung conditions including asthma. Kleinman uses the nation's most busy freeway interchange, located just south of downtown Los Angeles, for his tests, where he places mice already exposed to asthma-like allergens in specially developed exposure chambers next to the freeway traffic. He also tests exposures at distances progressively further away, 100 and 500 meters downwind from the interchange. He has found that the closer the mice are to traffic, the more prone they are to suffer from lung-based allergic reactions from pre-existing conditions. "Ultrafine particulate matter from the exhaust is 10 times higher next to the freeway than at other testing sites," Kleinman says. "And since diesel trucks make up 20 to 30 percent of the traffic, there may be a correlation, especially since these trucks do not face the same exhaust standards in California that cars do."
Dust in the Wind: More Than Pretty Sunsets
While contributing to the beautiful sunsets enjoyed by Southern California residents last spring, violent dust storms in China's Gobi Desert had a disastrous effect on Beijing and Seoul, filling the air with enough lung-choking dust to bring both Asian cities to a virtual halt. With expansion of the world's deserts, dust pollution continues to grow as an air quality threat, making it one of the hottest topics in Earth science. Atmospheric physicist Charles Zender traced these dust storms with his global forecast model that predicts where airborne dust plumes will move and eventually where they will land. "Now we know that dust affects air, sea and land all over the world," he says. "There are few things like this in nature." In addition, Zender says, these plumes also carry other air pollutants that impact global warming and play a greater role in climate change than scientists previously realized.
Eliminating the Pollution of One-Car, One-Driver Commuting
The largest station car project in the nation using advanced technology vehicles is being tested in the city of Irvine to bring the full force of the Internet, fuel cells, electric vehicles, research and shared-use together to solve complex problems like traffic congestion, air pollution and oil dependency. The project, called ZEV(NET, couples the benefits of mass transit on commuter trains with the convenience and flexibility of a personal car. It offers participating commuters zero- and low-emission Toyota vehicles to get from the commuter train station in the Irvine Transportation Center to their place of employment. Once there, fellow employees share the vehicles for short trips during business hours. At the end of the business day, the vehicles are driven back to the transportation center, where they may be used by a returning Irvine resident for the commute home. ZEV(NET eliminates the pollution associated with a one-person-per-car freeway commute. Additionally, solar panels and fuel cells have been incorporated at the transportation center to generate zero-emission electricity on site to charge the electric vehicles. "The ZEV(NET initiative brings together many and varied segments of our community in combination with emerging new technologies," says Scott Samuelsen, director of the National Fuel Cell Research Center, which manages ZEV(NET. "This is a unique strategic alliance both within and outside the university that is dedicated to creative and environmentally responsible transportation alternatives for California."
Air Pollution May Affect Children More Harshly
While air pollution can have ill effects on all people, children are likely to face greater risks of developing lung diseases from pollutants in smog. Robert Phalen, director of UCI's Air Pollution Health Effects Laboratory, has spent more than 20 years studying the link between air pollutants and asthma, bronchitis and emphysema. Currently, Phalen is taking part in a large Environmental Protection Agency effort to calculate the lung volume difference between children and adults in relationship to the unique exposures and amounts of pollutants that enter their lungs. Children breathe in more air per pound than adults, and their airways are more efficient in trapping pollutants. "Because of this, air pollution can affect children up to nine times more harshly than adults," Phalen said. "This study will help us learn to predict how air pollution levels will affect children by what we know of their impact on adults. This is important, because asthma has become the No. 1 chronic disease keeping kids out of school." In addition, Phalen's latest book, "The Particulate Air Pollution Controversy," which looks at the cause and effect relationship between air pollution and human health, will be released this fall.
Contact:
Tom Vasich
(949) 824-6455
tmvasich@uci.edu
UNIVERSITY OF CALIFORNIA, IRVINE: A TOP-10 PUBLIC UNIVERSITY
All latest news from the category: Ecology, The Environment and Conservation
This complex theme deals primarily with interactions between organisms and the environmental factors that impact them, but to a greater extent between individual inanimate environmental factors.
innovations-report offers informative reports and articles on topics such as climate protection, landscape conservation, ecological systems, wildlife and nature parks and ecosystem efficiency and balance.
Back to home
Newest articles
Creating good friction: Pitt engineers aim to make floors less slippery
Swanson School collaborators Kurt Beschorner and Tevis Jacobs will use a NIOSH award to measure floor-surface topography and create a predictive model of friction. Friction is the resistance to motion…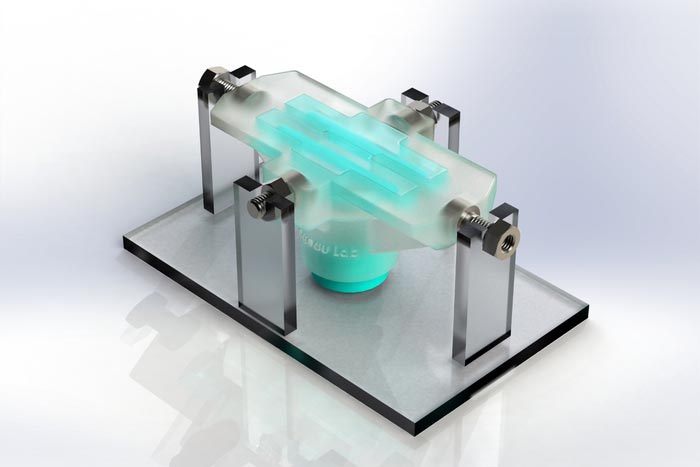 Synthetic tissue can repair hearts, muscles, and vocal cords
Scientists from McGill University develop new biomaterial for wound repair. Combining knowledge of chemistry, physics, biology, and engineering, scientists from McGill University develop a biomaterial tough enough to repair the…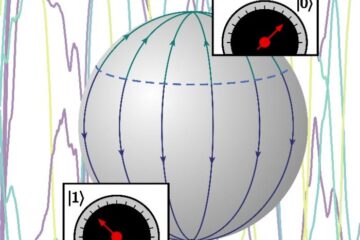 Constraining quantum measurement
The quantum world and our everyday world are very different places. In a publication that appeared as the "Editor's Suggestion" in Physical Review A this week, UvA physicists Jasper van…