Genetic diversity necessary for optimal ecosystem functioning, according to UGA research
Though it has long been known by scientists that an ecosystem needs different kinds of plants and animals for optimal functioning, University of Georgia scientists have recently found that the genetic diversity of species within a habitat also affects ecosystem processes.
"It is not just the quantity of species diversity that matters, it is also the quality of genetic diversity," said lead author Mike Madritch, an ecology doctoral student at UGA. Madritch studied carbon and nitrogen fluxes during decomposition of leaf litter and found a significant link between nutrient output and the genetic variation of the leaves.
The study was co-authored with Mark Hunter, associate professor of ecology at UGA, and published this week in the Ecological Society of America's journal, Ecology. The research was funded by the National Science Foundation and the Andrew W. Mellon Foundation.
The study was conducted on a turkey oak (Quercus laevis Walter) sandhills community at UGA's Savannah River Ecology Laboratory in Aiken, SC where Madritch and Hunter analyzed the decomposition of nine different single tree litter treatments and one mixed treatment that contained litter from all nine trees of the same species. They found a marked difference in the amount of carbon and nitrogen released based upon the parentage of the leaf litter.
"Diversity matters," said Madritch. "Our study shows that bringing a species population back from the brink of extinction to its original levels would not have the same effect on the environment as if the species never faced being endangered in the first place. When you build back from an endangered population, you necessarily are building from a limited gene pool, and we found that the variety in the genetic make-up matters to the system."
The researchers found not only that a reduction in genetic biodiversity affects the way an ecosystem functions, but they also found that a loss in genetic diversity reduces the predictability of how an ecosystem will work.
Single tree litter treatments did not always yield less carbon and nitrogen than the mixed treatment. Sometimes the single tree treatments produced more nutrients and sometimes they produced less, but the researchers say the nutrients were always significantly different than the mixed-litter treatment.
"The alarming part of this discovery is that you cannot predict the effect that reduced genetic biodiversity will have on an ecosystem," said Hunter. "Therefore, deforestation is like playing Russian roulette with our future. We know that relying upon fewer trees to recycle nutrients will make a difference, but we don't know what kind of difference. It's a chance I don't think is worth taking."
Madritch and Hunter are convinced that conserving genetic diversity within a species is as important as conserving species diversity for maintaining ecosystem functions. "This research is especially important in the current mass extinction period," said Hunter. "Plants capture the energy that drives the planet. By continuing to destroy plant habitats, we reduce the available gene pool. In the end it could harm the biggest ecosystem of all: planet Earth."
Alle Nachrichten aus der Kategorie: Ecology, The Environment and Conservation
This complex theme deals primarily with interactions between organisms and the environmental factors that impact them, but to a greater extent between individual inanimate environmental factors.
innovations-report offers informative reports and articles on topics such as climate protection, landscape conservation, ecological systems, wildlife and nature parks and ecosystem efficiency and balance.
Zurück zur Startseite
Neueste Beiträge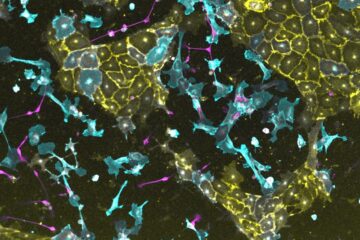 Customized programming of human stem cells
Induced pluripotent stem cells (iPS) have the potential to convert into a wide variety of cell types and tissues. However, the "recipes" for this conversion are often complicated and difficult…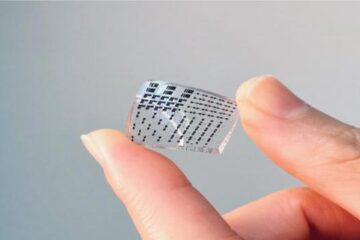 Electronic skin has a strong future stretching ahead
A material that mimics human skin in strength, stretchability and sensitivity could be used to collect biological data in real time. Electronic skin, or e-skin, may play an important role…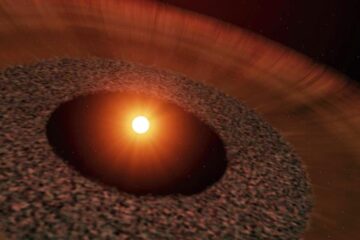 Fast-moving gas flowing away from young star caused by icy comet vaporisation
A unique stage of planetary system evolution has been imaged by astronomers, showing fast-moving carbon monoxide gas flowing away from a star system over 400 light years away, a discovery…