Fungus-enhanced plants popular with grasshoppers
The prairie may appear to be a simple, rather plain scene at first glance. Gail Wilson knows better.
The tallgrass prairie teems with life. Fungi, plants and insects interact with each other in crucial ways scientists are trying to understand.
Wilson, a research associate in the Division of Biology at Kansas State University, David Hartnett, biology professor and director of the Konza Prairie Biological Station, and graduate student Abigail Kula, of Omaha, Neb., conducted a study showing that grasshoppers prefer plants with a fungal symbiosis. They are presenting the results of their study at the Ecological Society of America's annual meeting this week in Tucson, Ariz.
Fungi called mycorrhizae live in the root systems of nearly all land-based plants. The fungus is not dangerous. In fact, it gives nutrients like phosphorus and nitrogen to the plant, while the plant feeds the fungus with life-giving carbon. The mutually beneficial relationship is called symbiosis. Plants in the tallgrass prairie will not grow without the fungus, which also help the plants live through drought and disease.
The researchers found that grasshoppers, which feed on plants, are more likely to be found on plants with mycorrhizal symbiosis. Wilson said grasshoppers may prefer those plants because they have more nutrients than plants without mycorrhizae. Mycorrhizal plants are also larger.
"Mycorrhizal plants are tolerant of damage and respond quickly to a moderate amount of grazing. We wanted to find out if grasshoppers favor mycorrhizal plants over plants without the symbiosis. The grasshoppers may prevent mycorrhizal plants from recovering if they cause more damage to these plants," Wilson said.
Wilson said the study brought prairie research closer to nature than previous studies, which have been conducted on single plant species. The K-State study was performed with a group of prairie plants grown together. The grasshoppers had the ability to choose between plant species and also between plants with and without the fungi.
"Other studies focus on one plant at a time. We focus on eight native tallgrass prairie plants," Kula said.
Though mycorrhizae are certainly not an endangered species, Wilson said scientists need to learn everything they can about this crucial part of the ecosystem.
All but 1 percent of America's original tallgrass prairie has been destroyed. Ecologists trying to restore native grasslands may need to inoculate new plants with mycorrhizae. The fungus tends to be less abundant in agricultural sites, because the plants receive all the nutrients they need from fertilizers. But mycorrhizae might play a critical role in soil health that fertilizers do not.
"We're not sure what eliminating the dependence of plants on the fungi does to the soil," Wilson said. "In sites where man has changed the soil, we'd like to know how critical mycorrhizae is."
###
The study was funded by a National Science Foundation grant
All latest news from the category: Ecology, The Environment and Conservation
This complex theme deals primarily with interactions between organisms and the environmental factors that impact them, but to a greater extent between individual inanimate environmental factors.
innovations-report offers informative reports and articles on topics such as climate protection, landscape conservation, ecological systems, wildlife and nature parks and ecosystem efficiency and balance.
Back to home
Newest articles
Creating good friction: Pitt engineers aim to make floors less slippery
Swanson School collaborators Kurt Beschorner and Tevis Jacobs will use a NIOSH award to measure floor-surface topography and create a predictive model of friction. Friction is the resistance to motion…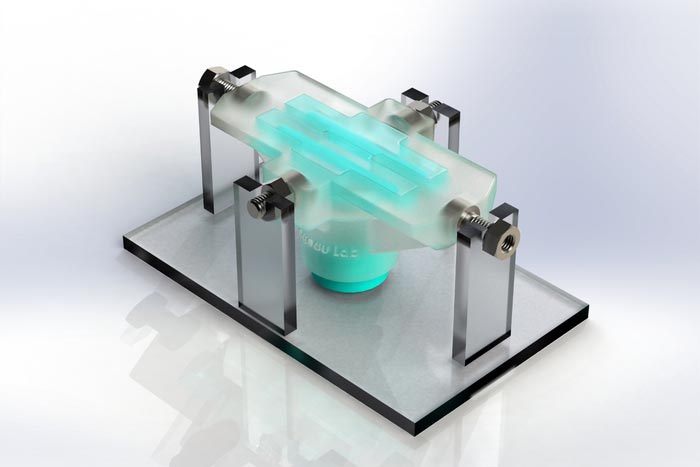 Synthetic tissue can repair hearts, muscles, and vocal cords
Scientists from McGill University develop new biomaterial for wound repair. Combining knowledge of chemistry, physics, biology, and engineering, scientists from McGill University develop a biomaterial tough enough to repair the…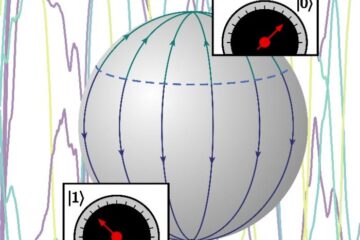 Constraining quantum measurement
The quantum world and our everyday world are very different places. In a publication that appeared as the "Editor's Suggestion" in Physical Review A this week, UvA physicists Jasper van…