Global Temperature Report: June 2008
Global trend since Nov. 16, 1978: +0.13 C per decade
June temperatures (preliminary):
Global composite temp.: -0.11 C (about 0.32 degrees Fahrenheit) below
20-year average for June.
Northern Hemisphere: 0.00 C (about 0.00° Fahrenheit) above 20-year average
for June.
Southern Hemisphere: -0.23 C (about 0.56 degrees Fahrenheit) below 20-year
average for June.
May temperatures (revised):
Global Composite: -0.18 C below 20-year average
Northern Hemisphere: -0.05 C below 20-year average
Southern Hemisphere: -0.31 C below 20-year average
(All temperature variations are based on a 20-year average (1979-1998) for
the month reported.)
Notes on data released July 7, 2008:
A La Nina Pacific Ocean cooling event continues to drive tropical and global
temperatures: Globally, June 2008 was the coolest June since 1999, according
to Dr. John Christy, director of the Earth System Science Center at The
University of Alabama in Huntsville.
While the La Nina is a tropical event, cool temperatures covered a large
portion of the globe. Among the past 30 Junes, June 2008 was the third
coldest south of the Antarctic Circle, fourth coolest in the Southern
Hemisphere and fifth coolest in the tropics.
The Antarctic continent saw its third coldest June in 30 years, with
temperatures averaging -1.53 C cooler than the seasonal norm. Portions of
Anarctica south of Australia were as much as 5.5 C (9.9 degrees Fahrenehit)
colder than seasonal norms for the first month of winter.
While La Nina has caused global average temperatures to fall by more than
0.7 C (about 1.26 degrees F) since January 2007, June was only the eleventh
cooler than normal month since January 1999.
As part of an ongoing joint project between UAH, NOAA and NASA, Christy and
Dr. Roy Spencer, a principal research scientist in the ESSC, use data
gathered by microwave sounding units on NOAA and NASA satellites to get
accurate temperature readings for almost all regions of the Earth. This
includes remote desert, ocean and rain forest areas for which reliable
climate data are not otherwise available.
The satellite-based instruments measure the temperature of the atmosphere
from the surface up to an altitude of about eight kilometers above sea
level.
Once the monthly temperature data is collected and processed, it is placed
in a "public" computer file for immediate access by atmospheric scientists
in the U.S. and abroad.
Neither Spencer nor Christy receives any research support or funding from
oil, coal or industrial companies or organizations, or from any private or
special interest groups. All of their climate research funding comes from
state and federal grants or contracts.
Dr. John Christy, UAH, (256) 961-7763
john.christy@nsstc.uah.edu
Dr. Roy Spencer, UAH, (256) 961-7960
roy.spencer@nsstc.uah.edu
Media Contact
University of Alabama Huntsville
Newswise Science News
Alle Nachrichten aus der Kategorie: Ecology, The Environment and Conservation
This complex theme deals primarily with interactions between organisms and the environmental factors that impact them, but to a greater extent between individual inanimate environmental factors.
innovations-report offers informative reports and articles on topics such as climate protection, landscape conservation, ecological systems, wildlife and nature parks and ecosystem efficiency and balance.
Zurück zur Startseite
Neueste Beiträge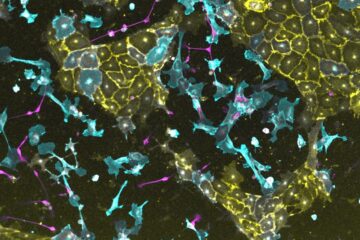 Customized programming of human stem cells
Induced pluripotent stem cells (iPS) have the potential to convert into a wide variety of cell types and tissues. However, the "recipes" for this conversion are often complicated and difficult…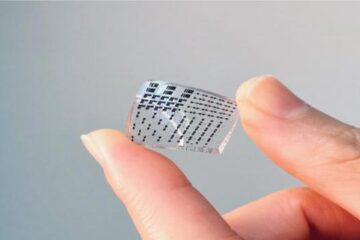 Electronic skin has a strong future stretching ahead
A material that mimics human skin in strength, stretchability and sensitivity could be used to collect biological data in real time. Electronic skin, or e-skin, may play an important role…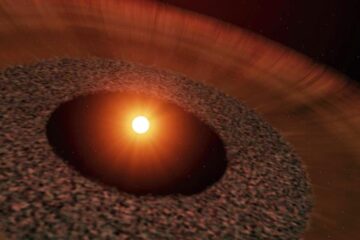 Fast-moving gas flowing away from young star caused by icy comet vaporisation
A unique stage of planetary system evolution has been imaged by astronomers, showing fast-moving carbon monoxide gas flowing away from a star system over 400 light years away, a discovery…