Unique Acoustic System Protects Manatees from Injuries and Death
Locks are used on sections of a canal or river that may be closed off by gates to control the water level to enable the raising and lowering of boats passing through.
The "Manatee Acoustic Detection Sensor Protection System" is composed of an array of unique acoustic transmitters and receivers that provide non-contact detection of manatees as they pass through the gates of the lock. When a manatee blocks the acoustic beams, which they cannot hear, the gates stop and remain open long enough to allow them to pass through safely.
Harbor Branch recently received a $5.8 million federal contract from the U.S. Army Corps of Engineers to install the system in southern Florida on the six navigation locks around Lake Okeechobee. Among these are Moore Haven lock at Clewiston and the Port Mayaca lock where the St. Lucie River meets Lake Okeechobee, a waterway that links the Atlantic Ocean to the Gulf of Mexico.
Renowned as a hub of aquatic research, engineers at Harbor Branch designed manatee protective pressure systems more than a decade ago for canal lift gates used by the South Florida Water Management District. Last summer, the Harbor Branch manatee protection team installed the system on the Ortona Lock on the Caloosahatchee River which is part of the Okeechobee Waterway System operated by the U.S. Army Corps of Engineers. The Corps wanted a new system for lock gates that swing open too fast and sent out a public request for bids for replacement—Harbor Branch's high frequency sound system won.
"This summer we'll be entering into phase 2 of the second year of this important project and we will begin assisting with the installation of the devices at six locks in Lake Okeechobee," said Larry Taylor, project manager for manatee protection systems at Harbor Branch. "We installed the prototype acoustic system about ten years ago in the St. Lucie lock. Since then, we have redesigned the system with underwater sensor cartridges. The device is now smaller, cheaper, faster and easier to operate."
Aside from watercraft collisions, the highest incidence of human-caused mortality to manatees is due to entrapment in floodgates and canal locks. According to the Florida Fish and Wildlife Conservation Commission, locks or gates caused at least 191 manatee deaths statewide since 1974. Manatees live in shallow, calm rivers, estuaries, saltwater bays, canals, and coastal areas. They move from fresh to salt water easily and the Florida manatee frequents most areas of Florida. It is estimated that there are approximately 3,000 Florida manatees in existence today.
"We are extremely proud to have received this federal contract to continue our efforts in safeguarding manatees," said Dr. Shirley Pomponi, executive director at Harbor Branch. "This project is very important to the Army Corps of Engineers and is part of years-long efforts on their part to have prevention measures in place."
Harbor Branch Oceanographic Institute at FAU is one of the world's leading oceanographic research organizations dedicated to exploring the earth's oceans, estuaries and coastal regions for the benefit of mankind. Focus areas at Harbor Branch include aquaculture, biomedical marine research, engineering research and development, marine operations, marine science, and marine mammal research and conservation. Situated on 530 acres located along the Indian River Lagoon near Fort Pierce, Florida, Harbor Branch houses some of the world's leading ocean science laboratories. To carry out its work, Harbor Branch operates an ocean going research vessel and submersibles capable of diving to, and working at, depths of 3,000 ft.
Florida Atlantic University opened its doors in 1964 as the fifth public university in Florida. Today, the University serves more than 26,000 undergraduate and graduate students on seven campuses strategically located along 150 miles of Florida's southeastern coastline. Building on its rich tradition as a teaching university, with a world-class faculty, FAU hosts ten colleges: College of Architecture, Urban & Public Affairs, Dorothy F. Schmidt College of Arts & Letters, the Charles E. Schmidt College of Biomedical Science, the Barry Kaye College of Business, the College of Education, the College of Engineering & Computer Science, the Harriet L. Wilkes Honors College, the Graduate College, the Christine E. Lynn College of Nursing and the Charles E. Schmidt College of Science.
All latest news from the category: Ecology, The Environment and Conservation
This complex theme deals primarily with interactions between organisms and the environmental factors that impact them, but to a greater extent between individual inanimate environmental factors.
innovations-report offers informative reports and articles on topics such as climate protection, landscape conservation, ecological systems, wildlife and nature parks and ecosystem efficiency and balance.
Back to home
Newest articles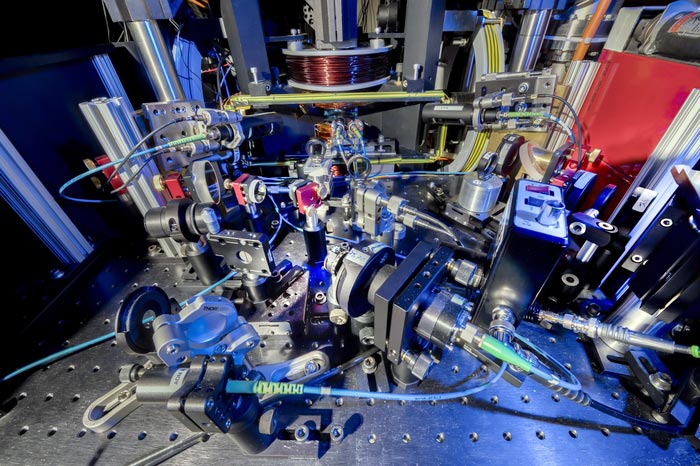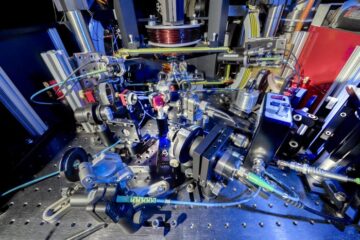 Switching on a superfluid
Exotic phase transitions unlock pathways to future, superfluid-based technologies. We can learn a lot by studying microscopic and macroscopic changes in a material as it crosses from one phase to…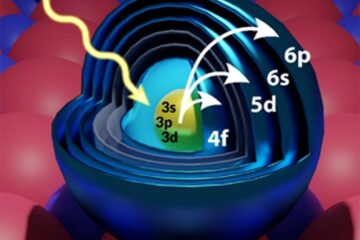 Researchers use breakthrough method to answer key question about electron states
Scientists are working hard to engineer the properties of nanostructures, such as atoms and molecules, to realize efficient logic devices that can operate at the fundamental scale of matter –…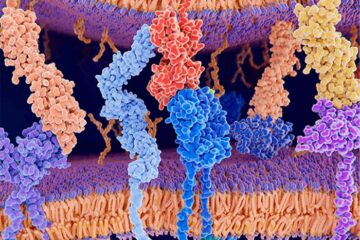 Scientists develop artificial intelligence method to predict anti-cancer immunity
Machine learning algorithms are shedding light on neoantigen T cell-receptor pairs. Researchers and data scientists at UT Southwestern Medical Center and MD Anderson Cancer Center have developed an artificial intelligence…