Diatoms Discovered to Remove Phosphorus from Oceans
The discovery opens up a new realm of research into an element that's used for reproduction, energy storage and structural materials in every organism. Its understanding is vital to the continued quest to understand the growth of the oceans. The research appears in the May 2, 2008 edition of the journal Science.
Ellery Ingall, associate professor in Georgia Tech's School of Earth and Atmospheric Sciences, along with Ph.D. student Julia Diaz, collected organisms and sediments along an inlet near Vancouver Island in British Columbia. During their investigation on the boat, Diaz used a traditional optical microscope to discover that diatoms, microscopic organisms that live in oceans and damp surfaces, were storing blobs of very dense concentrations of phosphorus called polyphosphates.
"These polyphosphates have been missed in classic studies because they haven't been recovered by the typical measurement techniques," said Ingall. "No one measured or treated the samples because no one knew they were there – they didn't even think to look for it."
For a long time, scientists have been unable to account for the difference in the amount of phosphorus that's in the oceans and the amount that's washed in from rivers.
"We're getting the initial clues as to how this phosphorus gets to the bottom of the oceans," said Diaz. "These diatoms are sinking from the top to the bottom of the ocean, and as they're sinking, they're transporting the phosphorus in the form of intracellular polyphosphate."
After making their initial discovery, the team made another. They went to Argonne National Laboratory near Chicago to delve deeper and found that some of the blobs were polyphosphate, some were a mineral known as apatite, and some were a transitional material between the two.
Now that they've proved a link between polyphosphate and apatite, they're next step is to try and capture the chemical transition between the two by running controlled experiments in the lab.
Alle Nachrichten aus der Kategorie: Ecology, The Environment and Conservation
This complex theme deals primarily with interactions between organisms and the environmental factors that impact them, but to a greater extent between individual inanimate environmental factors.
innovations-report offers informative reports and articles on topics such as climate protection, landscape conservation, ecological systems, wildlife and nature parks and ecosystem efficiency and balance.
Zurück zur Startseite
Neueste Beiträge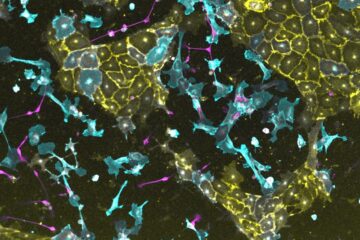 Customized programming of human stem cells
Induced pluripotent stem cells (iPS) have the potential to convert into a wide variety of cell types and tissues. However, the "recipes" for this conversion are often complicated and difficult…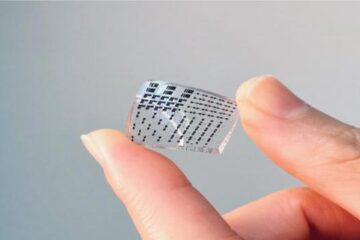 Electronic skin has a strong future stretching ahead
A material that mimics human skin in strength, stretchability and sensitivity could be used to collect biological data in real time. Electronic skin, or e-skin, may play an important role…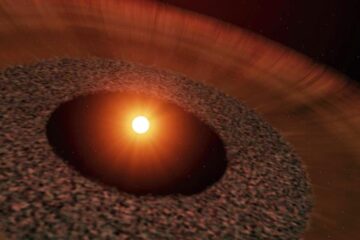 Fast-moving gas flowing away from young star caused by icy comet vaporisation
A unique stage of planetary system evolution has been imaged by astronomers, showing fast-moving carbon monoxide gas flowing away from a star system over 400 light years away, a discovery…