Grey water for greener golf courses
Bruce Jefferson of the Centre for Water Sciences, at Cranfield University, England, and colleagues explain that water shortages due to low rainfall and increasing water demand have highlighted the need to implement more effective water conservation measures. They point out that the development or urban gray water recycling could represent a partial solution to the growing problem.
Gray water, also known as sullage, is non-industrial wastewater generated by domestic dish washing, laundry and bathing. Its use in non-potable applications could significantly reduce demand on domestic water consumption. The team highlights a recent study that showed that sullage re-use could reduce consumption by as much as 15 to 55 litres per person per day in a domestic setting.
However, gray water is not without hygiene and disease concerns regarding its direct use so efforts are underway to find ways to process it passively at little energy cost. Constructed wetlands, such as rooftop water recycling systems are one option and Jefferson and his colleagues have now investigated the pros and cons of three such systems. They studied the efficacy of using a Horizontal Flow Reed Bed (HFRB), Vertical Flow Reed Bed (VFRB) and a patented artificial wetland (the Green Roof Water Recycling System (GROW).
They compared how each system fared in treating sullage over a period of nine months. They monitored the influent and effluent using standard water quality parameters, as well as measuring the organic fraction before and after treatment. The team found that all three wetlands reduced key pollutants found in sullage as well as reducing the presence of indicator microorganisms. As one would expect, water-soluble, as opposed to oily, or hydrophobic, contaminants were removed preferentially. The GROW system was most effective.
"This case study has demonstrated the potential of low-cost reed beds and the novel 'GROW' constructed wetland system to treat grey water for reuse," the researchers say. They point out that further work is now needed to assess how well such constructed wetlands cope with more highly contaminated sullage before such systems are ready for widespread adoption.
Alle Nachrichten aus der Kategorie: Ecology, The Environment and Conservation
This complex theme deals primarily with interactions between organisms and the environmental factors that impact them, but to a greater extent between individual inanimate environmental factors.
innovations-report offers informative reports and articles on topics such as climate protection, landscape conservation, ecological systems, wildlife and nature parks and ecosystem efficiency and balance.
Zurück zur Startseite
Neueste Beiträge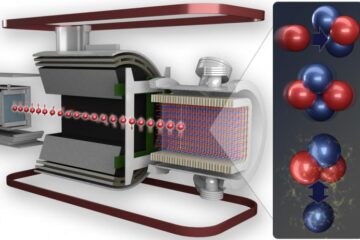 Scientists achieve higher precision weak force measurement between protons, neutrons
Through a one-of-a-kind experiment at the Department of Energy's Oak Ridge National Laboratory, nuclear physicists have precisely measured the weak interaction between protons and neutrons. The result quantifies the weak…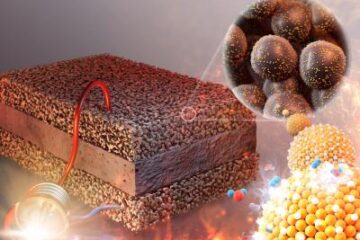 High-performance single-atom catalysts for high-temperature fuel cells
Individual Pt atoms participate in catalytic reaction to faciitate the electrode process by up to 10 times. Single-atom Pt catalysts are stable at 700 degrees Celsius and expected to stimulate…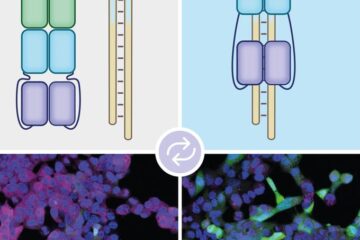 New method allows precise gene control by light
A novel optical switch makes it possible to precisely control the lifespan of genetic "copies". These are used by the cell as building instructions for the production of proteins. The…