Luleå University of Technology launches research project to rescue Barents environment
Thanks to SEK 7 million in funding from the EU and other financiers, Luleå University of Technology in Sweden is now able to launch an urgent research project for the future of the Barents region. The overarching goal is to gather the knowledge and competence needed to solve and prevent looming environmental problems in the area.
The project will be carried out in cooperation between universities and companies in Sweden, Norway, Finland, and Russia and is a step in Luleå University of Technology's long-term commitment to Barents collaboration.
At its June meeting, the Steering Committee for the EU Interreg KolArctic Program supported an application from Luleå University of Technology for the project "Development of an Environmental Platform for the North Cape and Northwestern Russia." The North Bothnian County Council (in northernmost Sweden), the Swedish Institute, and the County Council of Finnish Lapland are also contributing to the funding. The project, slated to cover three years, is based on cooperation among universities and university colleges, research institutes, and companies in Finland, Norway, and Russia.
The entire Barents region, and especially northwestern Russia, is an area that is extremely rich in natural resources, but the ecosystem is also vulnerable. If exploitation of resources in northern Russia continues at the same rate as in the past, there will be no hope of sustainable development. At stake is the environment, and the health and living standards of inhabitants.
Today knowledge about environmental issues is available piecemeal on each side of the borders in the Barents region, but much remains to be done in terms of sharing this information. Several research projects aiming to ameliorate the situation have been carried out and are still under way, but what is needed is the broad view, and only a few of the projects have ties with any of the others.
"This is why a survey of ongoing and recently completed environmental projects in the Barents region is a vital first step in establishing a platform for knowledge about environmental issues," says project leader Walter Ruth, Department of Human Work Sciences at Luleå University of Technology.
The platform will be a tool for strengthening cooperation across borders and for information on relevant research projects. This in turn can prompt new research and development projects and provide services to companies, industries, and authorities to solve environmental problems in the Barents region. Information will also be available to future investors and companies interested in doing business with northwestern Russia.
Besides setting up a broad network of experts across borders, the platform will also lead to shorter communication routes between researchers, companies, and authorities in the form of consultation on research, feasibility studies, and services needed by these companies and authorities.
When the project period is concluded, the network of experts, a new type of interactive database providing access to knowledge bridges between projects touching upon each other, and the services developed for companies, organizations, and authorities will all continue to function. Knowledge about ongoing and concluded projects will disclose gaps that will necessitate new priorities in further research efforts within the framework of the research program created by the project.
"This opens up opportunities for new projects that can involve many more scientists than those directly tied to the platform project. All told, the project can take on strategic environmental dimensions by making key information accessible for solving environmental problems in the Barents region," says Walter Ruth.
Collaboration in the project involves Sweden's Luleå University of Technology and Uleåborg University and Rovaniemi Polytechnic in Finland. Russian partners in the project are Arkhangelsk State University of Technology and Murmansk State University of Technology, along with Kola Science Center Apatity.
The Swedish environmental technology company Scandinavian Ecotech AB (SEAB) in Överorneå, with market interests in Finland and Russia, is taking part in the project, as is the company Enviro Data in Luleå, which specializes in solutions for expertise management via the Internet. Two Finnish companies from Uleåborg, PSV-Maa ja Vesi Oy and Projektikonsultit Infra Oy, are also onboard.
The intention is to activate more Swedish and Finnish, as well as Norwegian and Russian, companies in the project. Norwegian research associates will join the project starting next year in the form of Akvaplan-niva (APN) at the Polar Environment Center, Tromsö, which will coordinate further Norwegian collaboration with Narvik University College, Narvik, and Svanhovd Environmental Center, Svanvik. Besides the above-mentioned partners, the project will be supported by a number of other institutions in Sweden, Finland, and Russia.
Luleå University of Technology in Sweden has cooperated with the Barents region for many years in the form of student exchange and graduate courses. Fifteen Russian students recently completed their studies at Luleå, taking their master's degrees in engineering and economics respectively. A new cooperative agreement was concluded in May for further exchange of students, teachers, and researchers.
Yet another example of cooperation with Russia is the fact that Ingegerd Palmér, rector of Luleå University of Technology, was recently awarded an honorary doctorate at one of the universities in Arkhangelsk.
All latest news from the category: Ecology, The Environment and Conservation
This complex theme deals primarily with interactions between organisms and the environmental factors that impact them, but to a greater extent between individual inanimate environmental factors.
innovations-report offers informative reports and articles on topics such as climate protection, landscape conservation, ecological systems, wildlife and nature parks and ecosystem efficiency and balance.
Back to home
Newest articles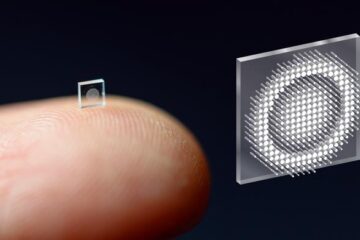 Researchers shrink camera to the size of a salt grain
Micro-sized cameras have great potential to spot problems in the human body and enable sensing for super-small robots, but past approaches captured fuzzy, distorted images with limited fields of view….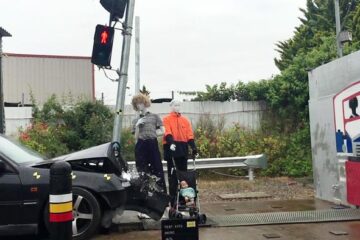 World-first product will be a lifesaving traffic stopper
Game-changing technology to design traffic lights that absorb kinetic energy, stopping them from crumpling when hit by a vehicle, will prevent thousands of fatalities and injuries each year and make…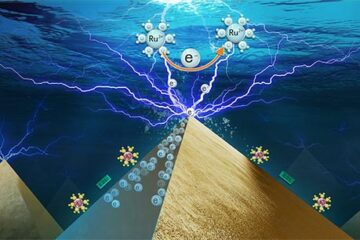 Scientists capture electron transfer image in electrocatalysis process
The involvement between electron transfer (ET) and catalytic reaction at electrocatalyst surface makes electrochemical process challenging to understand and control. How to experimentally determine ET process occurring at nanoscale is…