Polluted Prey Causes Wild Birds to Change Their Tune
A new study, published in PLoS ONE on February 27 by researchers at Cardiff University, reveals that wild birds foraging on invertebrates contaminated with environmental pollutants, show marked changes in both brain and behaviour: male birds exposed to this pollution develop more complex songs, which are actually preferred by the females, even though these same males usually show reduced immune function compared to controls.
Katherine Buchanan and her colleagues studied male European starlings (Sturnus vulgaris) foraging at a sewage treatment works in the south-west UK and analysed the earthworms that constitute their prey. The researchers found that those birds exposed to environmentally-relevant levels of synthetic and natural estrogen mimics developed longer and more complex songs compared to males in a control group.
Specifically, birds dosed with the complete spectrum of endocrine disrupting chemicals found in the invertebrates spent longer singing, sang more often and produced more complex songs, a sexually selected trait important in attracting females for reproduction even though birds dosed at these ecologically relevant levels also showed reduced immune function.
The study also addresses the mechanism for this effect, as the researchers found that the high vocal centre (HVC), the area of the brain that controls male song complexity, is significantly enlarged in the contaminated birds. Estrogen causes masculinisation of the songbird brain and the HVC is enriched with estrogen receptors. Neural development is thus susceptible to exposure to chemicals which mimic estrogen, or to enhanced estrogen levels. The results also confirm the plasticity of the adult songbird brain.
Finally, the scientists found that female starlings prefer the song of males exposed to the mixture of endocrine disrupting chemicals, suggesting the potential for population level effects on reproductive success.
"This is the first evidence that environmental pollutants not only affect, but paradoxically enhance a signal of male quality such as song," said Katherine Buchanan, the corresponding author of the paper. "These results may have consequences of population dynamics of an already declining species."
Disclaimer
The following press release refers to an upcoming article in PLoS ONE. The release has been provided by the article authors and/or their institutions. Any opinions expressed in this are the personal views of the contributors, and do not necessarily represent the views or policies of PLoS. PLoS expressly disclaims any and all warranties and liability in connection with the information found in the release and article and your use of such information.
All latest news from the category: Ecology, The Environment and Conservation
This complex theme deals primarily with interactions between organisms and the environmental factors that impact them, but to a greater extent between individual inanimate environmental factors.
innovations-report offers informative reports and articles on topics such as climate protection, landscape conservation, ecological systems, wildlife and nature parks and ecosystem efficiency and balance.
Back to home
Newest articles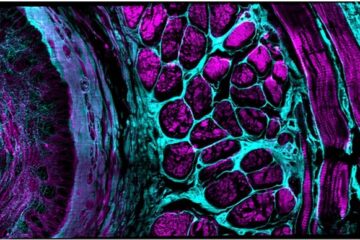 Enhancing the workhorse
Artificial intelligence, hardware innovations boost confocal microscope's performance. Since artificial intelligence pioneer Marvin Minsky patented the principle of confocal microscopy in 1957, it has become the workhorse standard in life…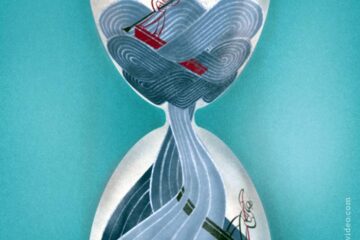 In the quantum realm, not even time flows as you might expect
New study shows the boundary between time moving forward and backward may blur in quantum mechanics. A team of physicists at the Universities of Bristol, Vienna, the Balearic Islands and…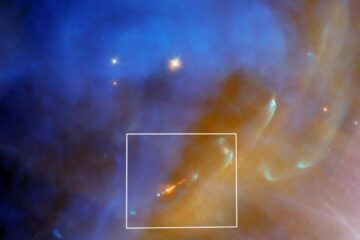 Hubble Spots a Swift Stellar Jet in Running Man Nebula
A jet from a newly formed star flares into the shining depths of reflection nebula NGC 1977 in this Hubble image. The jet (the orange object at the bottom center…