Unheard of Encounter with Elusive Dolphins in the Channel
On a return crossing from Biscay through the English Channel in February, BDRP and its affiliated Spanish research organisation AMBAR (Sociedad para Estudio y la Conservacion de la Fauna Marina) encountered an unusual sight – two separate large groups of Risso's Dolphin. This particular species of dolphin tends to be encountered sporadically by BDRP in small groups of 2 – 6 animals over deep waters in Biscay.
BDRP Research Director, Dr Tom Brereton, commented: "In over 13 years of research in the Channel and Biscay, BDRP have never before recorded Risso's Dolphin in the group sizes encountered this month.
The first group numbered 26 and included 4 young dolphins, the second group, which was observed further into the Channel, numbered 40 dolphins. BDRP Chairman Clive Martin said: "Both groups seemed to be travelling from North to South and may have been part of a mass migration from colder, more northerly waters".
This species has a unique appearance; pale grey-coloured, robust, blunt headed dolphins with a prominent dorsal fin and lacking a beak. They are often highly scarred due to fighting between individuals and tend to be more sedate than other dolphins.
BDRP researcher and PR Officer, Adrian Shephard commented: "Risso's Dolphin are frequently encountered off the Welsh coastline and in the Irish sea by our affiliated research organisation and charity; SeaTrust". Cliff Benson who heads SeaTrust records this species from both land and sea-based surveys, but again in relatively small groups.
BDRP continues to monitor the Channel and Biscay for a re-appearance of these large groups of Risso's Dolphin together with other species with the aim of understanding their behaviour, movements and the threats they face.
For further information including interviews and images please contact:
Adrian Shephard
Tel: +44 (0) 7789 657617
E: adrian.shephard@biscay-dolphin.org.uk
Clive Martin
Tel: +44 (0) 7961 915407
E: clive.martin@biscay-dolphin.org.uk
Tom Brereton
Tel: +44 (0) 7816 786173
E: tom.brereton@biscay-dolphin.org.uk
About the Biscay Dolphin Research Programme (BDRP)
Marinelife has been monitoring whales and dolphins, seabirds and other marine life in the English Channel and European Atlantic continuously for thirteen years through one of its main projects, the Biscay Dolphin Research Programme (BDRP) using ferries as research platforms for monthly surveys. In addition, a BDRP full-time Wildlife Officer collects daily data on whale and dolphin abundance. Data from such long-term surveys give an accurate picture of changes in the status of whale and dolphin populations and their behaviour within the survey areas, thus far recording more than 20 species of whale and dolphin. They also highlight threats they face over time. www.biscay-dolphin.org.uk
About Marinelife
Marinelife is a Charitable Limited Company established to co-ordinate and develop a growing portfolio of global research and monitoring projects. Through these we aim to further the conservation of the wildlife of coasts and oceans through scientific investigation and educational activities. Marinelife continues to work in partnership with a number of other research groups, spearheading an international initiative, the Atlantic Research Coalition (ARC) that aims to describe changes in the status of whales and dolphins at a European scale.
All latest news from the category: Ecology, The Environment and Conservation
This complex theme deals primarily with interactions between organisms and the environmental factors that impact them, but to a greater extent between individual inanimate environmental factors.
innovations-report offers informative reports and articles on topics such as climate protection, landscape conservation, ecological systems, wildlife and nature parks and ecosystem efficiency and balance.
Back to home
Newest articles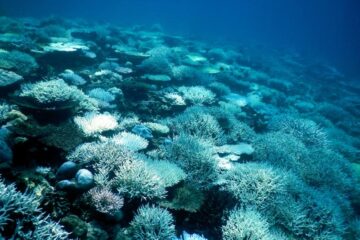 Young Corals Provide Insight into Recovery from Coral Bleaching
The number of young corals can reveal how reefs are recovering from coral bleaching. A new study from the University of Bremen, which was recently published in "PLOS ONE" journal,…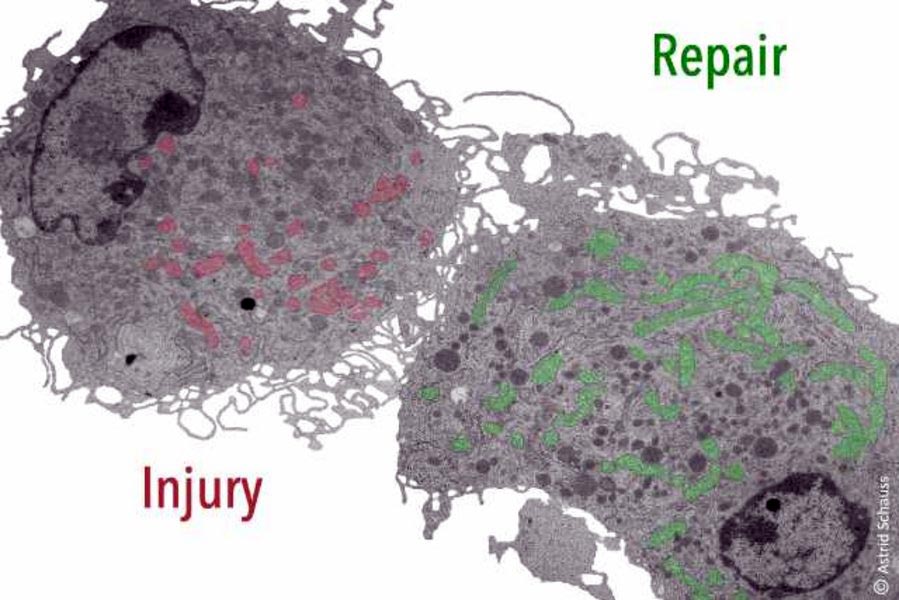 Defense or repair: How immune cells are controlled during wound healing
For the first time, scientists show a causal link between tissue repair, mitochondrial metabolism, and the activation and function of macrophages (scavenger cells) / Publication in 'Cell Metabolism'. A Cologne-based…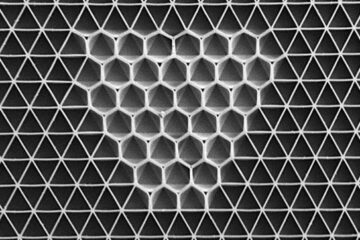 Transforming material topology with a drop of liquid
Liquid acts across multiple scales to reorganize connectivity in networks of artificial microscopic cells. The Science Networks of cells in nature have inspired researchers to develop their own materials made…