Mix of endocrine disrupters a dangerous cocktail
Many young men have a low sperm count and more and more boys are born with malformed sexual organs. A little less than five per cent of all Danish boys are, for example, born with hypospadias, where the opening of the urethra is on the underside of the penis. Substances disturbing the hormonal balance during the foetal development have long been suspected of being one of the causes of such birth defects.
"Several animal tests have shown that endocrine-disrupting chemicals, which have an effect on the male sex hormone testosterone, can result in such malformations in young male rats. In vitro testing and short-term animal testing have also suggested that concurrent exposure to several chemical substances can result in endocrine-disrupting effects even if exposure to each individual substance does not show any effect. We are now able to document that this is actually the case," says Ulla Hass, senior scientist at the National Food Institute, Technical University of Denmark.
Significant cocktail effects
The National Food Institute, Technical University of Denmark, has carried out comprehensive studies in which pregnant rats were exposed to a cocktail consisting of three chemicals that all inhibit the effect of the male sex hormone testosterone: The drug flutamide and the pesticides vinclozolin and procymidone.
The three chemicals were administered in doses which are harmless individually. Concurrent exposure to the three substances did, however, show significant cocktail effects. The male rats did, among other things, develop female characteristics in the form of retained nipples and severely malformed external sexual organs. Sixty per cent of the male rats were, for example, born with hypospadias.
Underestimated risk
Today, risk assessments of chemicals and establishing reference values are performed for one substance at a time although people are exposed to many different chemical substances every day.
"Our studies show that concurrent exposure to several endocrine-disrupting substances in small doses can increase the frequency of malformations such as hypospadias even though the doses are harmless individually. It is therefore not sufficient to establish reference values only by looking at one substance at a time," concludes Sofie Christiansen, PhD student at the National Food Institute, Technical University of Denmark.
"In order not to underestimate the risk of chemicals to humans, it is important to include the possible concurrent exposure of two or more chemicals in the risk assessment. To establish an adequate protection level for consumers, potential cocktail effects should be taken into account, and thus the way a chemical may interact with other chemicals," adds Ulla Hass.
All latest news from the category: Ecology, The Environment and Conservation
This complex theme deals primarily with interactions between organisms and the environmental factors that impact them, but to a greater extent between individual inanimate environmental factors.
innovations-report offers informative reports and articles on topics such as climate protection, landscape conservation, ecological systems, wildlife and nature parks and ecosystem efficiency and balance.
Back to home
Newest articles
Creating good friction: Pitt engineers aim to make floors less slippery
Swanson School collaborators Kurt Beschorner and Tevis Jacobs will use a NIOSH award to measure floor-surface topography and create a predictive model of friction. Friction is the resistance to motion…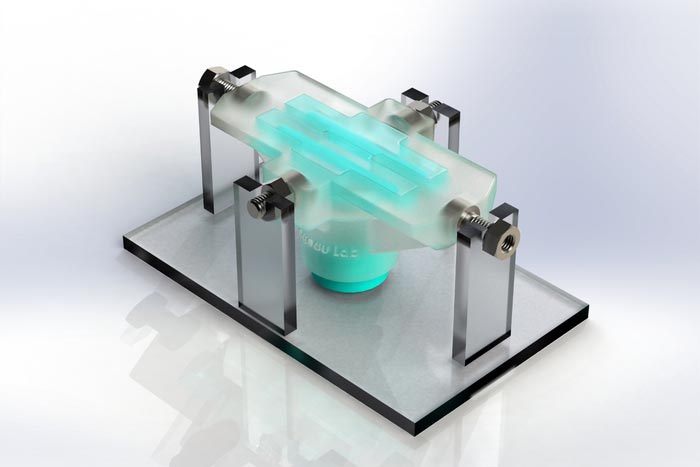 Synthetic tissue can repair hearts, muscles, and vocal cords
Scientists from McGill University develop new biomaterial for wound repair. Combining knowledge of chemistry, physics, biology, and engineering, scientists from McGill University develop a biomaterial tough enough to repair the…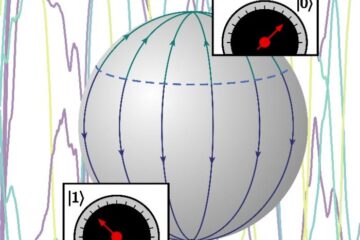 Constraining quantum measurement
The quantum world and our everyday world are very different places. In a publication that appeared as the "Editor's Suggestion" in Physical Review A this week, UvA physicists Jasper van…