Unique Collaboration brings Japanese and UK experts together to manage disaster
In a major partnership agreement, the cities of Newcastle upon Tyne in England and Kyoto in Japan are working together to find ways in which anyone caught up in an environmental or human-induced disaster is as well prepared as possible and has the very latest help at hand.
High-ranking officials from both cities have visited their counterparts to share the latest research and practices through work being co-ordinated by the Disaster and Development Centre at Northumbria University in Newcastle and the Disaster Prevention Research Institute (DPRI) at Kyoto University. A new website has also been launched, highlighting the collaboration: www.drs.dpri.kyoto-u.ac.jp/jp-uk/
In January last year, a high level North East delegation visited Japan to share expertise on managing major disasters. The Universities of Kyoto and Northumbria have since signed a Memorandum of Understanding, which has led to specialists from the two countries working together in an unprecedented way.
Representatives from Northumbria University's Disaster and Development Centre, Newcastle City Council, Tyne and Wear Emergency Planning and the Northumberland and Tyne and Wear Fire and Rescue Services flew to Japan last January to exchange knowledge and expertise, which could benefit some of the most needy people worldwide in the wake of environmental and human disasters.
Dr Andrew Collins, Director of the Disaster and Development Centre at Northumbria University in Newcastle says: "Our visit to Kyoto last year cemented a relationship which we had been nurturing for a number of years. We were involved in a major conference there in 2005, attended by many of the world's leading academics and policy makers involved in disaster management. Since then we have run our own collaborative international seminars with our Japanese counterparts on an annual basis.
"The visit during 2007 also provided an opportunity for Trevor Tague, Group Manager of the Tyne and Wear Fire and Rescue Service to spend a further week in Japan undertaking vital research into disaster preparedness and community response and education."
As the partnership strengthened and developed, Northumbria University welcomed high-ranking officials from Kyoto to its wider international conference on 'Dealing with Disasters'. Hosted by the University at its Newcastle city centre campus, the conference focused on the issues of resilience, response and investigation.
Kyoto's Chief Fire Officer, Mr Yoshio Orisaka was delighted to attend and believes the involvement of practitioners is vital to the process. Taking the opportunity to find out about practices here in the UK, he said:
"My visit to Northumbria University enabled me to observe differences in fire prevention detail between the UK and Japan and I was particularly pleased to be involved in developing the good relations between our two countries and helping to develop a model which will benefit people across the world".
Dr Norio Okada, Professor of Integrated Disaster Risk Management, of the Disaster Prevention Research Institute (DPRI) at Kyoto University believes this unique partnership approach and sharing of expertise is vital if we are to help some of the most vulnerable people across the world.
Dr Okada says: "Bringing together academics, policy makers and practitioners is a real challenge and I am delighted to see this happening. Most importantly, this has a snowball effect and we are delighted to have the opportunity to develop a model between Japan and the UK which will in turn provide a model for the rest of the world".
The collaboration with Japan has also resulted in two Japanese academics coming to Newcastle to work with Northumbria's Disaster and Development Centre.
Kyoto University postgraduate student Hideyuki Shiroshita, 26 from Kobe in Japan and academic Keiko Ikeda from Shizuoka University are currently working with the North East team, utilising their expertise and undertaking research in the specialist areas of disaster management in education and gender equity issues in community-based disaster management.
Hideyuki says: "I have been working with a number of specialist audiences in the North East, Edinburgh and London, looking at the issue of disaster management in education and it is interesting to compare the very different issues affecting both countries."
Hideyuki explains that the threat of terrorism in the UK and the increasing risk of flooding affecting many parts of the UK are of significance here, but the issues facing Japan are very different. He says: "In Japan we face many more environmental disasters such as earthquakes and typhoons, compared to the UK where man-made disasters are more likely. My research is looking at how disaster management can be incorporated into education to help prepare for the future and equip the specialists of tomorrow more fully."
Hideyuki's research will continue when he returns to Japan in the Spring, through further work in this field, which will also be represented at the 2008 Dealing with Disasters Conference (10th and 11th July). This sharing of knowledge and expertise is typical of the relationship, which is being developed and which began at both academic and practitioner level two years ago.
Dr Andrew Collins says: "There are many reasons for disasters occurring throughout the world and they vary in scale and impact. Our work is looking at how best to prepare for everything from the problems associated with localised flooding, to the fallout from terrorism attacks and some of the worst global disasters affecting tens of thousands of people.
"By working with leading academics, practitioners and policy makers, we are able to take a holistic approach to disaster management and preparedness at a variety of levels, which we hope will both inform and influence the policy decisions of the future."
All latest news from the category: Ecology, The Environment and Conservation
This complex theme deals primarily with interactions between organisms and the environmental factors that impact them, but to a greater extent between individual inanimate environmental factors.
innovations-report offers informative reports and articles on topics such as climate protection, landscape conservation, ecological systems, wildlife and nature parks and ecosystem efficiency and balance.
Back to home
Newest articles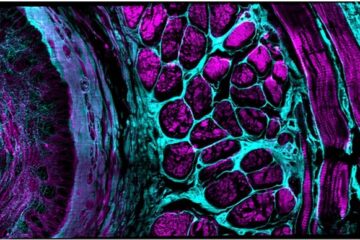 Enhancing the workhorse
Artificial intelligence, hardware innovations boost confocal microscope's performance. Since artificial intelligence pioneer Marvin Minsky patented the principle of confocal microscopy in 1957, it has become the workhorse standard in life…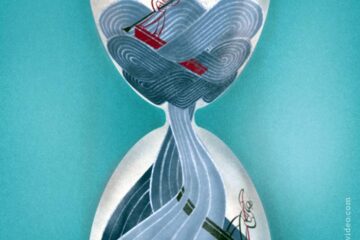 In the quantum realm, not even time flows as you might expect
New study shows the boundary between time moving forward and backward may blur in quantum mechanics. A team of physicists at the Universities of Bristol, Vienna, the Balearic Islands and…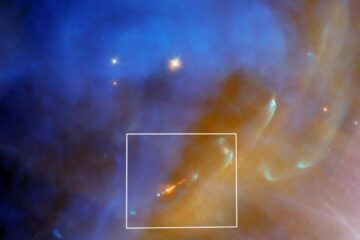 Hubble Spots a Swift Stellar Jet in Running Man Nebula
A jet from a newly formed star flares into the shining depths of reflection nebula NGC 1977 in this Hubble image. The jet (the orange object at the bottom center…