Surviving the Third Millennium: Sustainable Resource Management
The use of key resources such as forests, fisheries and energy is likely to be unsustainable and threaten the ability of SE Asia to build an environmentally and economically stable future in the face of global change, say a group of international scientists meeting in Bali this week.
In the 1980s the rates of deforestation in Southeast Asia ranged between 60,000 hectare per year in Cambodia and 600,000 hectare per year in Indonesia. Twenty years later it became uncontrollable with larger ranges and greater magnitudes – from 200,000 hectare per year (Cambodia) to 1,600,000 hectare per year (Indonesia).
Dr Daniel Murdiyarso, from Bogor Agricultural University, says that science can help sustainable forest management by quantifying goods and environmental services that tropical forests offer. Science also suggests options to sustainably enhance the productivity of degraded forest resources for the benefit of forest-dependent inhabitants.
Dr Murdiyarso, former Deputy Minister of Environment in the Indonesian government, speaks today at an International Science Roundtable for the Media1 organised by the major global environmental change programmes2 during PrepCom4 of the WSSD in Bali, Indonesia.
SE Asia has also lost half its mangrove forest in the last 50 years. This destruction of mangroves forests in SE Asia, primarily to dig ponds for shrimp aquaculture (but also for wood chips for the rayon industry) is releasing as much carbon dioxide into the atmosphere each year as 3 million cars. The driving force is two-fold: "There is a high demand for shrimps in developed countries, and gross undervaluation of mangroves by developing countries," says Prof Ong Jin Eong, from Malaysia's Universiti Sains, who is also participating in the event.
It is not only forests that are in trouble – marine resources are also being heavily exploited, often beyond their powers of recovery. Carmen Ablan of ICLARM – the World Fish Center, explains that a better understanding of the genetics of fish populations can hold the key to managing marine fish stocks. Genetic markers can show the relationships between fish populations, defining their geographical limits and the amount of movement, or connectivity between populations. This increases our ability to successfully manage fisheries, by correctly placing Marine Protected Areas and calculating catch limits.
Renewable and un-renewable resources are being extracted at an alarming rate to support the world's population, which is becoming increasingly urbanised. By 2015, 15 megacities, with a population of more than 10 million, are projected in Asia. Industries, urban transportation, business and households all use enormous amounts of energy in the form of coal, oil electricity and gas. In addition, the indirect energy consumption may be 2-3 times higher than the direct consumption, vastly increasing megacities' overall 'environmental load'.
Beijing, Shanghai, Seoul and Tokyo are the focus of a new international study that investigates the link between energy demand and emissions of greenhouse gases (GHG) in Asian megacities. The study will also project the future situation in these cities under different scenarios and propose countermeasures to policy-makers.
"Improvement in technology, urban management and lifestyle change are keys to a sustainable development in megacities. Scientific research can serve the policy-making community and will continue to be an indispensable component of sustainable development," suggests Dr Shobhakar Dhakal of the Institute of Global Environmental Studies (IGES) in Japan.
Summarising the day's roundtable, Dr Gisbert Glaser, ICSU's Senior Advisor on Science for Sustainable Development says:
"Scientific knowledge and appropriate technologies are central to resolving the economic, social and environmental problems that make current development paths unsustainable". He adds, "Science is now moving away from the traditional reductionist approach towards new interdisciplinary problem-solving, exemplified by this partnership of global environmental change programmes".
Media Contact
Clare Bradshaw
alphagalileo
All latest news from the category: Ecology, The Environment and Conservation
This complex theme deals primarily with interactions between organisms and the environmental factors that impact them, but to a greater extent between individual inanimate environmental factors.
innovations-report offers informative reports and articles on topics such as climate protection, landscape conservation, ecological systems, wildlife and nature parks and ecosystem efficiency and balance.
Back to home
Newest articles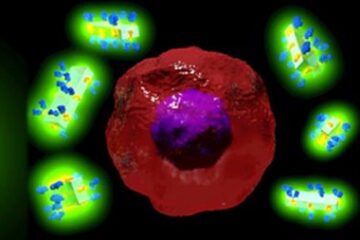 A world-first antibody-drug delivery system
It sounds like the stuff of science fiction: a man-made crystal that can be attached to antibodies and then supercharge them with potent drugs or imaging agents that can seek…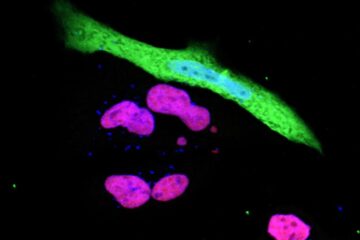 Revealed: How SARS-CoV-2 evades our immune system
Scientists at Hokkaido University and Texas A&M University have identified a key mechanism used by the SARS-CoV-2 virus to evade host immune systems. Researchers in Japan and the United States…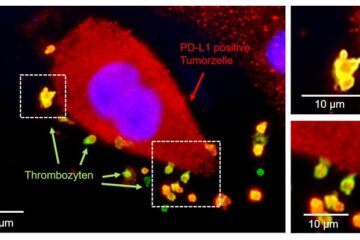 New approach developed to predict response of immunotherapies in lung cancer
New methodology at the University Hospital of Tübingen harnesses the function of platelets. At Tübingen University Hospital, a preclinical study led by Dr. Clemens Hinterleitner and Prof. Dr. Lars Zender,…