Rwanda's Gishwati Forest selected as site for historic conservation project
The Rwandan government, Great Ape Trust of Iowa and Earthpark have announced that the Gishwati Forest Reserve is the future site of the Rwanda National Conservation Park, setting into motion one of Africa's most ambitious forest restoration and ecological research efforts ever. The selection of Gishwati as the location for Rwanda's first national conservation park comes less than three months after the project was unveiled at the Clinton Global Initiative by Rwanda President H.E. Paul Kagame and Ted Townsend, founder of Great Ape Trust and Earthpark.
The Gishwati Forest, in Rwanda's Western Province, was deforested in the 1980s by agricultural development and in the 1990s during the resettlement of people following the civil war and genocide. Human encroachment, deforestation, grazing and the introduction of small-scale farming resulted in extensive soil erosion, flooding, landslides and reduced water quality – as well as the isolation of a small population of chimpanzees.
A team from Great Ape Trust and Earthpark toured the Gishwati region this month, hosted by representatives from the Rwanda Environment Management Authority (REMA) and Rwanda National Forestry Authority (NAFA).
"This was the first step in what will be a very long but powerful journey. What we've learned about Gishwati has given us an even bigger vision of what can be accomplished in Rwanda," Townsend said. "It's a signature moment to participate in this conservation effort that is new and beyond anything attempted before."
In addition to tours of Gishwati, Townsend and Dr. Benjamin Beck, director of conservation at Great Ape Trust, met with President Kagame and Patricia Hajabakiga, Minister of Lands, Environment, Forestry, Water and Mines (MINITERE).
"The significance of this project is twofold – the restoration of forests and biodiversity in Gishwati and the improved livelihood of those people living in the region," Minister Hajabakiga said. "This is important to Gishwati, important to Rwanda and important to the world. To see the hills of Gishwati covered with forest again will be beautiful."
Following meetings with MINITERE, REMA, NAFA, the Rwanda office for Tourism and National Parks (ORTPN), the National University of Rwanda, the Wildlife Conservation Society and Great Ape Trust, four goals were established for the Gishwati project:
Create Rwanda National Conservation Park, defined as conservation of biodiversity in an extensively degraded landscape, populated with low-income small-scale agriculturalists.
Restore ecosystem services in the form of improved water quality, reduced soil erosion and flooding, fewer landslides and increased sequestration of carbon.
Restore natural biodiversity with special emphasis on chimpanzees as a keystone and flagship species.
Generate income through ecotourism, investment opportunity and local employment.
"Poverty is a threat to conservation, so we must simultaneously protect and study the Gishwati chimpanzees, expand their forest habitat, and foster the economic development of the local human population," Beck said. "Great Ape Trust will be the first international conservation organization to focus on Gishwati. This is a formidable but exciting challenge. We and our Rwandan partners are developing some innovative and ambitious solutions that will make this a model. President Kagame's inspiring recognition of the importance of biodiversity is a driving force for our efforts."
Once the second-largest indigenous forest in Rwanda, Gishwati extended 1,0002 km (100,000 hectares or 250,000 acres) in the early 1900s. By the late 1980s, Gishwati was about one-fourth its original size. Resettlement by refugees following the 1994 genocide reduced the forest to about 62 km (600 hectares or 1,500 acres). Reforestation efforts during the past several years have increased Gishwati's forest to approximately 102 km (1,000 hectares or 2,500 acres).
BACKGROUND INFORMATION
Great Ape Trust of Iowa is a scientific research facility in Des Moines dedicated to understanding the origins and future of culture, language, tools and intelligence. When completed, it will be the largest great ape facility in North America and one of the first worldwide to include all four types of great ape – bonobos, chimpanzees, gorillas and orangutans – for noninvasive interdisciplinary studies of their cognitive and communicative capabilities. Great Ape Trust is dedicated to providing sanctuary and an honorable life for great apes, studying the intelligence of great apes, advancing conservation of great apes and providing a unique educational experience about great apes.
Earthpark will be an icon of ecological literacy and learning to improve the lives of people, species and the environment around the world. This unique learning campus will demonstrate sustainable and restorative solutions to the myriad ecological threats facing humanity, using state-of-the-art educational tools and online communication with schools, communities and government worldwide. Earthpark will include four acres of tropical rainforest, a 600,000-gallon aquarium and more than 1,000 species of plants and small animals in a re-created ecosystem. Situated next to 15,000-acre Lake Red Rock near Pella, Iowa, the campus will have prairies, woodlands, trails and campsites coexisting with research labs, a green hotel, retail space, and a green utility infrastructure powered in part by alternative and renewable energy sources. Earthpark will host the first green building simulator in league with the U.S. Green Building Council.
Ted Townsend, founder and president of Townsend Vision, has created three complementary educational and social programs designed to meet the many challenges facing the 21st century. Earthpark, Great Ape Trust of Iowa and the U.S. Center for Citizen Diplomacy resulted from his lifelong interest in conservation, sustainability and restoration. Each program is grounded in science and infuses Townsend's passion to facilitate respectful collaborations with other cultures.
For more information, contact:
Al Setka
Director of Communications
Great Ape Trust of Iowa
4200 S.E. 44th Avenue
Des Moines, IA 50320
(515) 243-3580
515.720.7430 (cell)
asetka@greatapetrust.org
Alle Nachrichten aus der Kategorie: Ecology, The Environment and Conservation
This complex theme deals primarily with interactions between organisms and the environmental factors that impact them, but to a greater extent between individual inanimate environmental factors.
innovations-report offers informative reports and articles on topics such as climate protection, landscape conservation, ecological systems, wildlife and nature parks and ecosystem efficiency and balance.
Zurück zur Startseite
Neueste Beiträge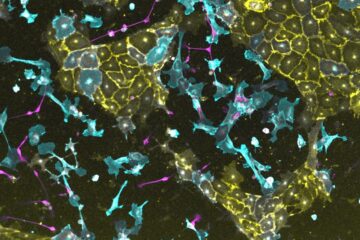 Customized programming of human stem cells
Induced pluripotent stem cells (iPS) have the potential to convert into a wide variety of cell types and tissues. However, the "recipes" for this conversion are often complicated and difficult…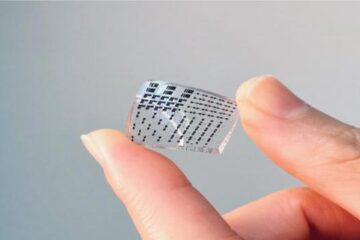 Electronic skin has a strong future stretching ahead
A material that mimics human skin in strength, stretchability and sensitivity could be used to collect biological data in real time. Electronic skin, or e-skin, may play an important role…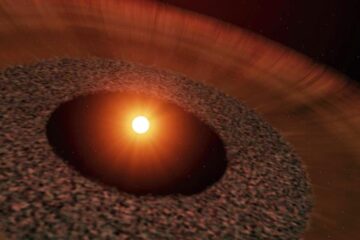 Fast-moving gas flowing away from young star caused by icy comet vaporisation
A unique stage of planetary system evolution has been imaged by astronomers, showing fast-moving carbon monoxide gas flowing away from a star system over 400 light years away, a discovery…