Carbon sink capacity in northern forests reduced by global warming
An international study investigating the carbon sink capacity of northern terrestrial ecosystems discovered that the duration of the net carbon uptake period (CUP) has on average decreased due to warmer autumn temperatures.
Net carbon uptake of northern ecosystems is decreasing in response to autumnal warming according to findings recently published January 3rd, in the journal Nature. The carbon balance of terrestrial ecosystems is particularly sensitive to climatic changes in autumn and spring. Over the past two decades autumn temperatures in northern latitudes have risen by about 1.1 °C with spring temperatures up by 0.8 °C.
Many northern terrestrial ecosystems currently lose carbon dioxide (CO2) in response to autumn warming, offsetting 90% of the increased carbon dioxide uptake during spring. Using computer modeling to integrate forest canopy measurements and remote satellite data, researchers found that while warm spring temperatures accelerate growth more than soil decomposition and enhance carbon uptake, autumn warming greatly increases soil decomposition and significantly reduces carbon uptake.
Lead author of the study, Dr. Shilong Piao from the LSCE, UMR CEA-CNRS,in France says "If warming in autumn occurs at a faster rate than in spring, the ability of northern ecosystems to sequester carbon will diminish in the future".
Philippe Ciais, also a member of the research team and a scientist from the Global Carbon Project says "The potentially rapid decline in the future ability of northern terrestrial ecosystems to remove atmospheric carbon dioxide would make stabilization of atmospheric CO2 concentrations much harder than currently predicted".
This study was supported by European Community-funded projects ENSEMBLES and CARBOEUROPE IP, and by the National Natural Science Foundation of China as well as by Fluxnet-Canada, which was supported by CFCAS, NSERC, BIOCAP, MSC and NRCan.
"Net carbon dioxide losses of northern ecosystems in response to autumn warming"
Shilong Piao1, Philippe Ciais1, Pierre Friedlingstein1, Philippe Peylin2, Markus Reichstein3, Sebastiaan Luyssaert4, Hank Margolis5, Jingyun Fang6, Alan Barr7, Anping Chen8, Achim Grelle9, David Hollinger10, Tuomas Laurila11, Anders Lindroth12, Andrew D. Richardson13 & Timo Vesala14
1LSCE, UMR CEA-CNRS, Bâtiment 709, CE, L'Orme des Merisiers, F-91191 Gif-sur-Yvette, France. 2Laboratoire de Biogéochimie Isotopique, LBI, Bâtiment EGER, F-78026 Thiverval-Grignon, France. 3Max Planck Institute for Biogeochemistry, PO Box 100164, 07701 Jena, Germany. 4Department of Biology, University of Antwerp, Universiteitsplein 1, 2610Wilrijk, Belgium. 5Faculté de foresterie et de géomatique, Université Laval, Sainte-Foy, Quebec G1K 7P4, Canada. 6Department of Ecology, Peking University, Beijing 100871, China. 7Climate Research Division, Environment Canada, 11 Innovation Boulevard, Saskatoon, Saskatchewan S7N 3H5, Canada. 8Department of Ecology and Evolutionary Biology, Princeton University, Princeton, New Jersey 08544, USA. 9Department of Ecology, Swedish University of Agricultural Sciences, SE-750 07 Uppsala, Sweden. 10USDA Forest Service Northern Research Station, 271 Mast Road, Durham, New Hampshire 03824, USA. 11Finnish Meteorological Institute, FIN-00101 Helsinki, Finland. 12Department of Physical Geography and Ecosystems Analysis, Lund University, SE-22362 Lund, Sweden. 13Complex Systems Research Center, University of New Hampshire, Durham, New Hampshire 03824, USA. 14Department of Physics, University of Helsinki, FIN-00014 Helsinki, Finland.
All latest news from the category: Ecology, The Environment and Conservation
This complex theme deals primarily with interactions between organisms and the environmental factors that impact them, but to a greater extent between individual inanimate environmental factors.
innovations-report offers informative reports and articles on topics such as climate protection, landscape conservation, ecological systems, wildlife and nature parks and ecosystem efficiency and balance.
Back to home
Newest articles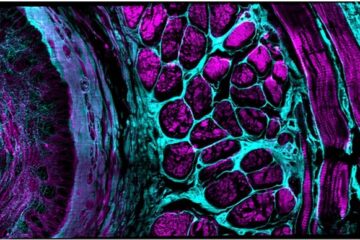 Enhancing the workhorse
Artificial intelligence, hardware innovations boost confocal microscope's performance. Since artificial intelligence pioneer Marvin Minsky patented the principle of confocal microscopy in 1957, it has become the workhorse standard in life…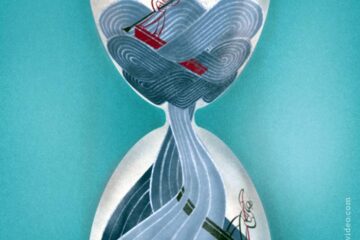 In the quantum realm, not even time flows as you might expect
New study shows the boundary between time moving forward and backward may blur in quantum mechanics. A team of physicists at the Universities of Bristol, Vienna, the Balearic Islands and…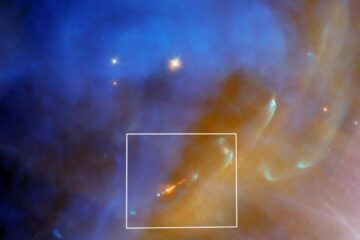 Hubble Spots a Swift Stellar Jet in Running Man Nebula
A jet from a newly formed star flares into the shining depths of reflection nebula NGC 1977 in this Hubble image. The jet (the orange object at the bottom center…