Plant Diversity Is Key to Maintaining Productive Vegetation
Vegetation, such as a patch of prairie or a forest stand, is more productive in the long run when more plant species are present, results of a new study show.
The long-term study of plant biodiversity found that each species plays a role in maintaining a productive ecosystem, especially when a long time horizon is considered.
The research found that every additional species in a plot contributed to a gradual increase in both soil fertility and biomass production over a 14-year period.
This week's issue of the journal Science publishes the results. They highlight the importance of managing for diversity in prairies, forests and crops, according to Peter Reich, lead author of the paper and a forest ecologist at the University of Minnesota.
Reich and colleagues looked at how the effect of diversity on productivity of plants changed over the long-term.
Two large field experiments were conducted at the National Science Foundation's (NSF) Cedar Creek Long-Term Ecological Research (LTER) site in Minnesota, one of 26 such NSF LTER sites around the globe in ecosystems from forests to grasslands, tundra to coral reefs.
"This study reveals what short-term experiments have missed: that the effects of biodiversity loss on ecosystems are more complex, severe and unpredictable than previously thought," says Matt Kane, an NSF LTER program director.
"The work shows the importance of doing long-term research," says Kane, "in this case documenting for the first time the critical importance of biodiversity for ecosystem health and sustainability."
The biodiversity experiments at Cedar Creek are the longest-running such experiments in the world, says Reich.
They contain plots with one, four, nine or 16 different species of plants.
The research used long-lived prairie plants, but serves as a model system for all vegetation, whether prairie, forest or row crop.
The study also showed how diversity works by demonstrating that different species have different ways of acquiring water, nutrients and carbon–and maintaining them in an ecosystem.
"Prior shorter-term studies, most about two years long, found that diversity increased productivity, but that having more than six or eight species in a plot gave no additional benefit," Reich says.
The scientists found that over a 14-year time span, all 16 species in the most diverse plots contributed more and more each year to higher soil fertility and biomass production.
"The take-home message," says Reich, "is that when we reduce diversity in the landscape–think of a cornfield or a pine plantation or a suburban lawn–we are failing to capitalize on the valuable natural services that biodiversity provides."
Co-authors of the paper are David Tilman, Forest Isbell, Kevin Mueller, Sarah Hobbie and Nico Eisenhauer of the University of Minnesota, and Dan Flynn of the University of Zurich.
Media Contacts
Cheryl Dybas, NSF (703) 292-7734 cdybas@nsf.gov
Becky Beyers, UMN (612) 626-5754 bbeyers@umn.edu
Related Websites
Cedar Creek: Out of Africa and Into the American Midwest: http://www.nsf.gov/discoveries/disc_summ.jsp?cntn_id=122756&org=NSF
NSF Cedar Creek LTER Site: http://www.cedarcreek.umn.edu/
NSF LTER Network: http://www.lternet.edu
The National Science Foundation (NSF) is an independent federal agency that supports fundamental research and education across all fields of science and engineering. In fiscal year (FY) 2012, its budget is $7.0 billion. NSF funds reach all 50 states through grants to nearly 2,000 colleges, universities and other institutions. Each year, NSF receives over 50,000 competitive requests for funding, and makes about 11,000 new funding awards. NSF also awards nearly $420 million in professional and service contracts yearly.
Alle Nachrichten aus der Kategorie: Ecology, The Environment and Conservation
This complex theme deals primarily with interactions between organisms and the environmental factors that impact them, but to a greater extent between individual inanimate environmental factors.
innovations-report offers informative reports and articles on topics such as climate protection, landscape conservation, ecological systems, wildlife and nature parks and ecosystem efficiency and balance.
Zurück zur Startseite
Neueste Beiträge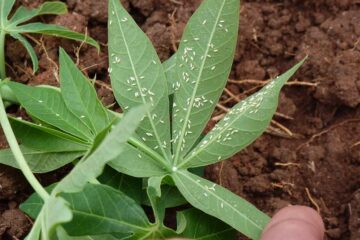 Surplus sugar helps whiteflies detoxify plant defenses
This pest insect uses sugar from its food to prevent the activation of the mustard oil bomb in cruciferous plants. Worldwide dreaded crop pest of hundreds of plant species Whiteflies…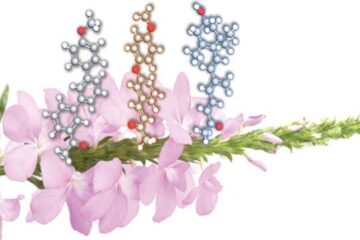 Copycat plant booster improves on nature
A molecule that can mimic the function of zaxinone, a natural growth-promoting plant metabolite, has been designed and fabricated by an international team led by KAUST and the University of…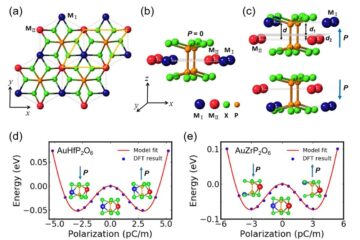 Discovery of large family of two-dimensional ferroelectric metals
It is usually believed that ferroelectricity can appear in insulating or semiconducting materials rather than in metals, because conducting electrons of metals always screen out the internal static electric field…