Key to Life in the Desert: What New Research Reveals About the Importance of Soil Crusts
The hope for restoring these arid environments and preventing further desertification may exist on the surface of the desert itself, according to new research by American Society of Agronomy and Soil Science Society of America Member Mandy Williams, a lab manager in the school of Life Science at the University of Nevada – Las Vegas. She describes the complex blend of microorganisms carpeting arid environments as biological soil crusts (BSC).
The organisms fuse with soil particles, stabilizing desert crusts and forming fragile peaks in the soil that influence a variety of processes to allocate important resources. Williams says, "These crusts kind of act like a living mulch across a desert, by protecting the surface from erosion. Once you disturb the soil surface, you're more likely to lose what little resources are available there."
Williams, along with two other UNLV researchers, performed an in-depth micromorphological investigation of BSC samples from the Mojave Desert to better understand the formation, structure, and significant role soil crusts play in arid environments. Their findings, being released in the September-October edition of Soil Science Society of America Journal, show complex internal soil structures suggesting a rich genetic history and a variety of formation processes.
The development of BSC begins with cyanobacteria, a phylum of photosynthetic bacteria. These bacteria form smooth crusts on the desert surface and strengthen soil structure by sealing off the surface to effects of erosion. Wet-dry cycles cause this newly formed soil crust to expand and contract, leaving cracks in the crust that trap dust as it blows over the desert surface. Yet, dust is an important source of nutrients in the Mojave Desert, where organic matter is lacking and much-needed nutrients must migrate to the desert from surrounding environments.
Meanwhile, cyanobacteria weave around particles in the soil, forming thick layers of fine grains by trapping sediments in a sticky casing. Over many years, these bacteria-soil mixtures grow into jagged micro-peaks that accrete more dust and continue to evolve. These peaks are extremely fragile and sensitive to physical impacts such as vehicles, foot traffic, and grazing. BSC also impacts water distribution in arid environments. In the Av soil horizon, fine dust particles settle and pockets of air form beneath the soil. These cavities trap water at the surface to be used by soil microbes and desert plants when it's needed most.
But this new research reveals, recovery of valuable BSC after a disturbance, can take years, depending on several environmental factors. Williams says, "These crusts form important features that must be considered, not only for the restoration of crusts, but entire desert ecosystems in the future."
See the abstract of the research, here: https://www.soils.org/files/publications/sssaj/
abstracts/76-5/s12-0021-5-2012-7-17.pdf
Request to view the rest of the article by contacting the Soil Science Society of America.
Soil Science Society of America Journal, www.soils.org/publications/sssaj, is a peer-reviewed international journal published six times a year by the Soil Science Society of America. Its contents focus on research relating to physics; chemistry; biology and biochemistry; fertility and plant nutrition; genesis, morphology, and classification; water management and conservation; forest, range, and wildland soils; nutrient management and soil and plant analysis; mineralogy; and wetland soils.
The Soil Science Society of America (SSSA) is a progressive, international scientific society that fosters the transfer of knowledge and practices to sustain global soils. Based in Madison, WI, SSSA is the professional home for 6,000+ members dedicated to advancing the field of soil science. It provides information about soils in relation to crop production, environmental quality, ecosystem sustainability, bioremediation, waste management, recycling, and wise land use.
SSSA supports its members by providing quality research-based publications, educational programs, certifications, and science policy initiatives via a Washington, DC, office. Founded in 1936, SSSA proudly celebrated its 75th Anniversary in 2011. For more information, visit www.soils.org or follow @SSSA_soils on Twitter.
Media Contact
Teri Barr
Newswise Science News
All news from this category: Ecology, The Environment and Conservation
This complex theme deals primarily with interactions between organisms and the environmental factors that impact them, but to a greater extent between individual inanimate environmental factors.
innovations-report offers informative reports and articles on topics such as climate protection, landscape conservation, ecological systems, wildlife and nature parks and ecosystem efficiency and balance.
Back to the Homepage
Latest posts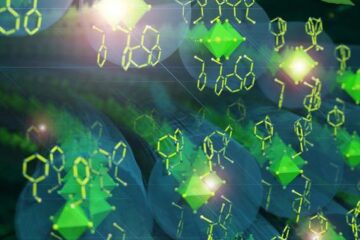 Just a few atoms thick: New functional materials developed
Using the smallest "construction set" in the world, a research team from the universities of Marburg, Giessen and Paderborn is designing new materials for computer chips, light-emitting diodes and solar…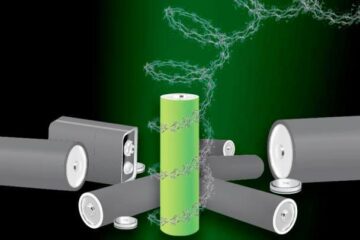 Researchers develop new metal-free, recyclable polypeptide battery
– that degrades on demand … This could result in battery production moving away from strategic elements like cobalt. The introduction of lithium-ion (Li-ion) batteries has revolutionized technology as a…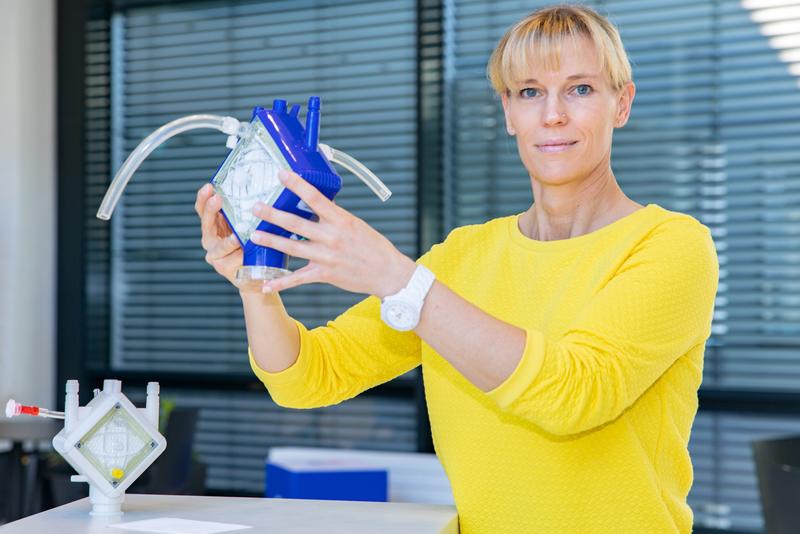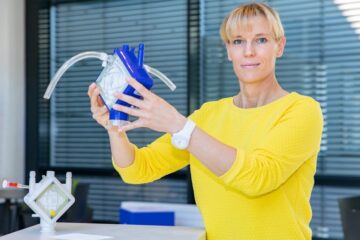 Artificial lungs as organ replacement
DFG priority program funds four MHH projects with 1.6 million euros. For people with severe lung diseases, transplantation of a healthy organ is often the only chance of survival. But…