Fracking Flowback Could Pollute Groundwater with Heavy Metals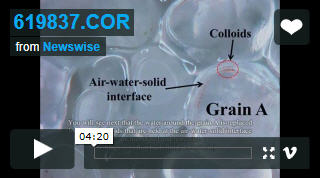 Previous research has shown 10 to 40 percent of the water and chemical solution mixture injected at high pressure into deep rock strata, surges back to the surface during well development. Scientists at the College of Agriculture and Life Sciences studying the environmental impacts of this "flowback fluid" found that the same properties that make it so effective at extracting natural gas from shale can also displace tiny particles that are naturally bound to soil, causing associated pollutants such as heavy metals to leach out.
They described the mechanisms of this release and transport in a paper published in the American Chemical Society journal Environmental Science & Technology.
The particles they studied are colloids – larger than the size of a molecule but smaller than what can be seen with the naked eye – which cling to sand and soil due to their electric charge.
In experiments, glass columns were filled with sand and synthetic polystyrene colloids. They then flushed the column with different fluids – deionized water as a control, and flowback fluid collected from a Marcellus Shale drilling site – at different rates of flow and measured the amount of colloids that were mobilized.
On a bright field microscope, the polystyrene colloids were visible as red spheres between light-grey sand grains, which made their movement easy to track. The researchers also collected and analyzed the water flowing out of the column to quantify the colloid concentration leaching out.
They found that fewer than five percent of colloids were released when they flushed the columns with deionized water. That figure jumped to 32 to 36 percent when flushed with flowback fluid. Increasing the flow rate of the flowback fluid mobilized an additional 36 percent of colloids.
They believe this is because the chemical composition of the flowback fluid reduced the strength of the forces that allow colloids to remain bound to the sand, causing the colloids to actually be repelled from the sand.
"This is a first step into discovering the effects of flowback fluid on colloid transport in soils," said postdoctoral associate Cathelijne Stoof, a co-author on the paper.
The authors hope to conduct further experiments using naturally occurring colloids in more complex field soil systems, as well as different formulations of flowback fluid collected from other drilling sites.
Stoof said awareness of the phenomenon and an understanding of the mechanisms behind it can help identify risks and inform mitigation strategies.
"Sustainable development of any resource requires facts about its potential impacts, so legislators can make informed decisions about whether and where it can and cannot be allowed, and to develop guidelines in case it goes wrong," Stoof said. "In the case of spills, you want to know what happens when the fluid moves through the soil."
This research was supported by the Cornell University Agricultural Experiment Station's USDA Hatch funds, as well as the U.S. National Science Foundation and the National Natural Science Foundation of China.
Cornell University has television, ISDN and dedicated Skype/Google+ Hangout studios available for media interviews.
Alle Nachrichten aus der Kategorie: Ecology, The Environment and Conservation
This complex theme deals primarily with interactions between organisms and the environmental factors that impact them, but to a greater extent between individual inanimate environmental factors.
innovations-report offers informative reports and articles on topics such as climate protection, landscape conservation, ecological systems, wildlife and nature parks and ecosystem efficiency and balance.
Zurück zur Startseite
Neueste Beiträge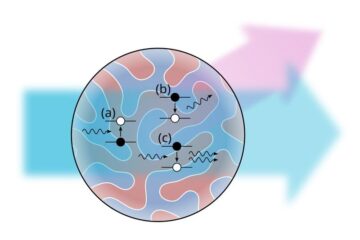 Who stole the light?
Self-induced ultrafast demagnetization limits the amount of light diffracted from magnetic samples at soft x-ray energies. Free electron X-ray lasers deliver intense ultrashort pulses of x-rays, which can be used…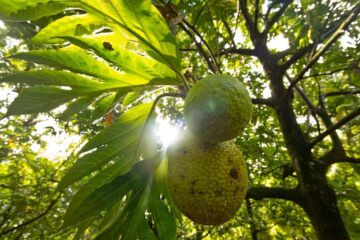 Could breadfruit be the next superfood?
UBC researchers say yes Breadfruit is sustainable, environmentally friendly and a high-production crop. A fruit used for centuries in countries around the world is getting the nutritional thumbs-up from a…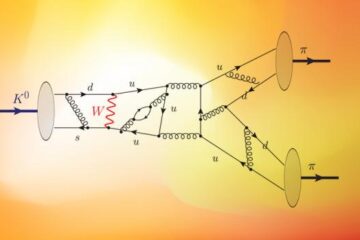 New calculation refines comparison of matter with antimatter
Theorists publish improved prediction for the tiny difference in kaon decays observed by experiments. -An international collaboration of theoretical physicists–including scientists from the U.S. Department of Energy's (DOE) Brookhaven National…