Deep-reef coral hates the light, prefers the shade
Bird's nest coral (Seriatopora hystrix) is common throughout the Indo-Pacific and is able to live across a range of depths. However, there is little gene flow between the coral populations at each depth and even the algal endosymbionts (Symbiodinium), which provide energy for the corals to survive, are genetically different across habitats.
New research published in BioMed Central's open access journal BMC Evolutionary Biology used genetic and photosynthetic analyses to demonstrate that these genetic differences reflect adaptations to the different environmental conditions encountered at different depths.
A team of researchers from the ARC Centre of Excellence for Coral Reef Studies and The University of Queensland looked at coral populations from three habitats on coral reefs: the sheltered back reef (Back Reef), the wave-exposed top of the reef slope (Upper Slope) and the dimly lit deeps (Deep Slope). Despite the fact that corals in the Deep Slope habitat only receive a fraction of the light available in shallow habitats (about 10 times less), the coral S. hystrix was found to be far more abundant at these depths and was also observed to grow faster.
Transplantation of coral fragments to different habitats did not alter the algae-host symbiosis. Dr. Sophie Dove explained, "The corals we looked at exhibited distinct physiological strategies – while normally corals are dependent on light for their energy requirements, the deep corals, appeared to have adapted to low light conditions by having an increased capacity to exploit nutrients and plankton."
Dr Pim Bongaerts, lead author of the paper, continued, "The different selective pressures across reef environments pose an ecological barrier to migration and further promote genetic divergence of these coral populations by limiting the extent of interbreeding. This case study of S. hystrix clearly shows how ecological processes of selection can play an important role in the diversification of corals."
Dr Hilary Glover
Scientific Press Officer, BioMed Central
Tel: 44-20-3192-2370
Email: hilary.glover@biomedcentral.com
Notes to Editors
1. Adaptive divergence in a scleractinian coral: physiological adaptation of Seriatopora hystrix to shallow and deep reef habitats
Pim Bongaerts, Cynthia Riginos, Kyra B Hay, Madeleine JH van Oppen, Ove Hoegh-Guldberg and Sophie Dove
BMC Evolutionary Biology (in press)
Please name the journal in any story you write. If you are writing for the web, please link to the article. All articles are available free of charge, according to BioMed Central's open access policy.
Article citation and URL available on request at press@biomedcentral.com on the day of publication.
2. BMC Evolutionary Biology is an Open Access, peer-reviewed online journal that considers articles on all aspects of molecular and non-molecular evolution of all organisms, as well as phylogenetics and palaeontology.
3. BioMed Central (http://www.biomedcentral.com/) is an STM (Science, Technology and Medicine) publisher which has pioneered the open access publishing model. All peer-reviewed research articles published by BioMed Central are made immediately and freely accessible online, and are licensed to allow redistribution and reuse. BioMed Central is part of Springer Science+Business Media, a leading global publisher in the STM sector.
Media Contact
Dr Hilary Glover
EurekAlert!
Alle Nachrichten aus der Kategorie: Ecology, The Environment and Conservation
This complex theme deals primarily with interactions between organisms and the environmental factors that impact them, but to a greater extent between individual inanimate environmental factors.
innovations-report offers informative reports and articles on topics such as climate protection, landscape conservation, ecological systems, wildlife and nature parks and ecosystem efficiency and balance.
Zurück zur Startseite
Neueste Beiträge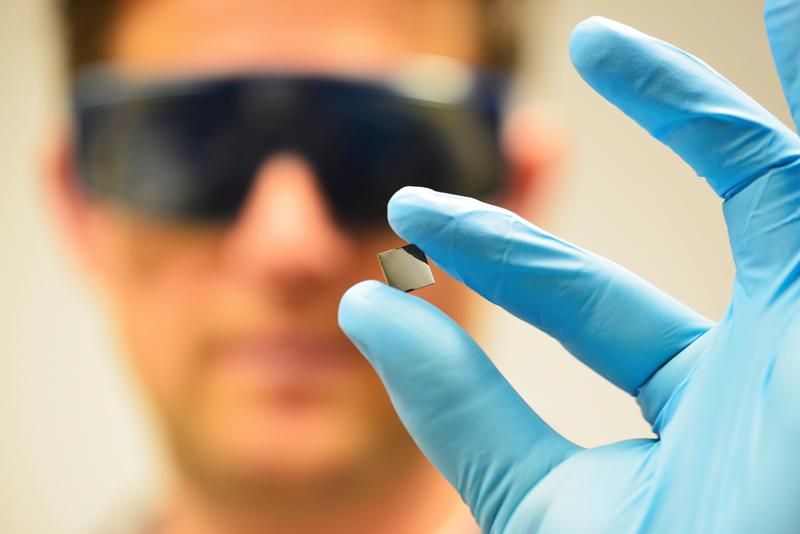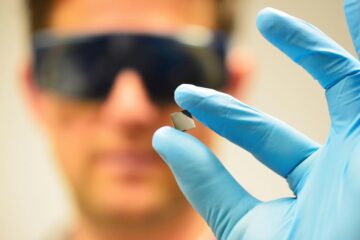 New materials: A toggle switch for catalysis
Electrochemical reactions, which will play an important role in the future of energy supply, can now be explained in detail, thanks to measurements carried out by TU Wien and DESY….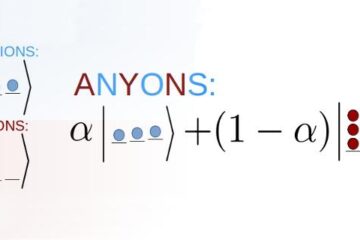 New approach to exotic quantum matter
While in a three-dimensional world, all particles must be either fermions or bosons, it is known that in fewer dimensions, the existence of particles with intermediate quantum statistics, known as…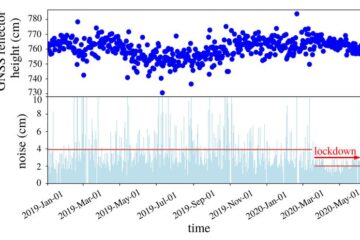 Flood risks: More accurate data thanks to Covid-19
Emerging use of Global Navigation Satellite System (GNSS) makes it possible to continuously measure shallow changes in elevation of Earth surface. A study by the University of Bonn now shows…