Current level of oyster farming unlikely to have substantial impact on Drakes Estero ecosystem
The report adds that the adverse or beneficial effects of oyster farming cannot be fully understood given the existing data and analyses. Furthermore, the National Park Service report "Drakes Estero: A Sheltered Wilderness Estuary" in some instances selectively presented, overinterpreted, or misrepresented the available scientific information on DBOC operations by exaggerating the negative and overlooking potentially beneficial effects.
In 1976 when a commercial shellfish operation existed in Drakes Estero, Congress designated it as a potential wilderness area. The Department of the Interior, which oversees NPS, has indicated that the oyster farm now located on Drakes Estero conflicts with full wilderness status, and upon the termination of the farm's lease in 2012, NPS should proceed with converting the area to wilderness. Recently, various versions of the NPS' Drakes Estero report have stimulated public debate over whether scientific information justifies closing DBOC after the lease expires. The debate led to the request for a Research Council study to help clarify the environmental issues connected with oyster farming in Drakes Estero and assess the scientific basis for the NPS presentations, reports, revisions, and a clarification document. The study was not an inquiry into potential scientific misconduct and made no such determinations.
While examining the impacts of oyster farming, the committee that wrote the report affirmed that effects on the estero are derived from two sources: the presence and biological processes of the oysters and the activities of the oyster farmers. As in other bodies of water, the magnitude and significance of the ecological impacts from oyster farming vary with the intensity of operations. Oysters filter materials from the water as well as excrete materials that sink to the bottom. To some extent, the oysters in Drakes Estero replace the filtering and material processing that was lost more than a hundred years ago when the native Olympia oysters were overharvested, but insufficient information is available to know how many oysters and how much biomass existed under these historical baseline conditions.
The committee found that oyster farm activities are likely to have some influence on animal and plant life in the estero. For example, oyster boats may disturb harbor seals during the breeding season, but a lack of information exists on how disturbances from various sources affect the seals. Drakes Estero is a significant breeding location for harbor seals – about 20 percent of the mainland California population comes ashore on sandbanks during the season they give birth. To date, no studies have determined whether seals' short-term responses to disturbances have long-term consequences on the population. But, if seal behavior during the breeding season is affected, a precautionary approach would minimize disturbances to avoid potential effects on their population, the report says.
The committee also examined the ecological impacts of shellfish farming on eelgrass, fish, and birds in the estero. Eelgrass beds approximately doubled in area from 1991 to 2007 but are absent directly underneath the oyster culture racks, which represent a small fraction of the total acreage. Propeller scar damage from DBOC boats also affect the eelgrass, but damaged eelgrass can regenerate quickly, limiting the long-term impacts. Definitive conclusions about potential effects of oyster farming activities on fish could not be reached, and a study of impacts of oyster bags on shorebirds in an area near Drakes Estero indicated modest effects, some negative and others positive.
Past practices of importing oysters from Japan and other regions resulted in the introduction of several nonnative species, including a parasite that infects oysters. DBOC's current practices — in which they import larvae from domestic hatcheries and voluntarily participate in a set of industry guidelines called the High Health Program — minimize the risk of introducing disease pathogens and external "hitchhiker" species.
Regarding the assessment of scientific information by NPS, the committee found that none of the versions of "Drakes Estero: A Sheltered Wilderness Estuary" achieved a rigorous and balanced synthesis of the impacts from oyster farm operations. The last document, "National Park Service Clarification of Law, Policy, and Science on Drakes Estero," which was intended to correct and clarify previous statements made by the NPS, provided the agency's most accurate release of science relating to shellfish farming impacts. The reinterpretations of science prompted by outside criticism appeared to have influenced the NPS decision to prepare and release the Acknowledgment of Corrections and Clarification documents.
In addition, the final NPS clarification document does not fully reflect the conclusions of the Research Council committee in two areas. First, NPS did not acknowledge the changing ecological baseline of Drakes Estero, where native Olympia oysters probably played an important role in structuring the ecosystem until they were functionally eliminated. Second, NPS selectively presented harbor seal survey data and overinterpreted the seal disturbance data, which are incomplete and nonrepresentative of the full spectrum of activities that could potentially disturb seals in the area. The oyster farm's potential negative effects on the harbor seal population represent the most serious concern and cannot be thoroughly evaluated because the effects have not been fully investigated.
The committee emphasized that the decision to extend the lease hinges on the legal interpretation of the legislative mandate rather than on scientific analysis. As such, more scientific study of DBOC operations and Drakes Estero may not affect National Park Service decisions about the future of oyster farming in the estero. The ultimate decision to permit or prohibit a particular activity — such as oyster farming — in any location requires value judgments and tradeoffs that can be informed, but not resolved, by science, the committee noted. Similar to other zoning and land-use questions, this issue will be settled by policymakers charged with weighing the conflicting views and priorities of society as part of the decision-making process.
The report was sponsored by the National Park Service. The National Academy of Sciences, National Academy of Engineering, Institute of Medicine, and National Research Council make up the National Academies. They are independent, nonprofit institutions that provide science, technology, and health policy advice under an 1863 congressional charter. Committee members, who serve pro bono as volunteers, are chosen by the Academies for each study based on their expertise and experience and must satisfy the Academies' conflict-of-interest standards. The resulting consensus reports undergo external peer review before completion. For more information, visit http://national-academies.org/studycommitteprocess.pdf. A committee roster follows.
Copies of SHELLFISH MARICULTURE IN DRAKES ESTERO, POINT REYES NATIONAL SEASHORE, CALIFORNIA are available from the National Academies Press; tel. 202-334-3313 or 1-800-624-6242 or on the Internet at HTTP://WWW.NAP.EDU. Reporters may obtain a copy from the Office of News and Public Information (contacts listed above).
NATIONAL RESEARCH COUNCIL
Division on Earth and Life Studies
Ocean Studies Board
COMMITTEE ON BEST PRACTICES FOR SHELLFISH MARICULTURE AND THE EFFECTS OF COMMERCIAL ACTIVITIES IN DRAKES ESTERO, POINT REYES NATIONAL SEASHORE, CALIFORNIA
CHARLES H. PETERSON (CHAIR)
Alumni Distinguished Professor
Institute of Marine Sciences
University of North Carolina, Chapel Hill
Morehead City
BARRY A. COSTA-PIERCE
Director
Rhode Island Sea Grant College Program
Graduate School of Oceanography
University of Rhode Island
Narragansett
BRETT R. DUMBAULD
Ecologist
Hatfield Marine Science Center
Agricultural Research Service
Newport, Ore.
CAROLYN FRIEDMAN
Associate Professor
School of Aquatic and Fishery Sciences
University of Washington
Seattle
EILEEN E. HOFMANN
Professor
Department of Oceanography
Center for Coastal Physical Oceanography
Old Dominion University
Norfolk, Va.
HAUKE KITE-POWELL
Research Specialist
Marine Policy Center
Woods Hole Oceanographic Institution
Woods Hole, Mass.
DONAL T. MANAHAN
Professor of Biological Sciences
College of Letters, Arts, and Sciences
University of Southern California
Los Angeles
FRANCIS O'BEIRN
Benthos Ecology Team Leader
Marine Institute
Rinville, Oranmore
Galway, Ireland
ROBERT T. PAINE *
Professor Emeritus
Department of Biology
University of Washington
Seattle
PAUL THOMPSON
Professor of Zoology
Institute of Biological and Environmental Sciences
University of Aberdeen
Cromarty, Scotland
ROBERT WHITLATCH
Professor
Department of Marine Sciences
University of Connecticut
Groton
RESEARCH COUNCIL STAFF
SUSAN ROBERTS
Study Director
* Member, National Academy of Sciences
Media Contact
Jennifer Walsh
EurekAlert!
All latest news from the category: Ecology, The Environment and Conservation
This complex theme deals primarily with interactions between organisms and the environmental factors that impact them, but to a greater extent between individual inanimate environmental factors.
innovations-report offers informative reports and articles on topics such as climate protection, landscape conservation, ecological systems, wildlife and nature parks and ecosystem efficiency and balance.
Back to home
Newest articles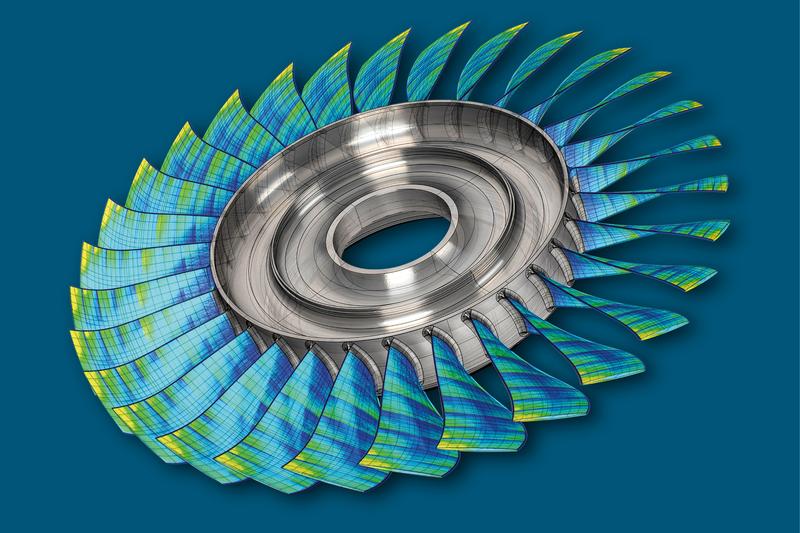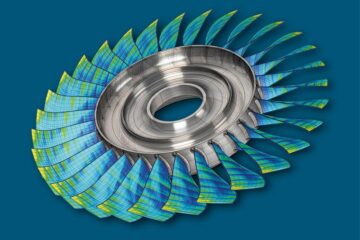 Digital ICTM Conference 2022
Achieving climate targets in turbomachinery engineering through digitization. Manufacturers and suppliers of engines and stationary turbomachinery have long recognized that the overriding goals of conserving resources and reducing emissions can…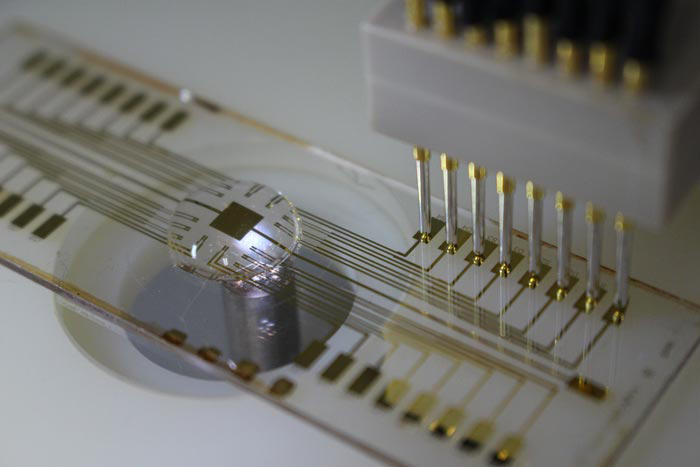 Creating a reference map to explore the electronic device mimicking brain activity
Maps are essential for exploring trackless wilderness or vast expanses of ocean. The same is true for scientific studies that try to open up new fields and develop brand-new devices….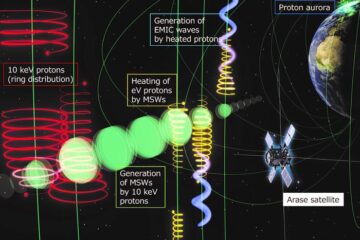 Arase satellite uncovers coupling between plasma waves and charged particles in Geospace
Scientists unravel a bit more of the mystery underlying how wave-particle interactions generate other plasma waves in Geospace. In a new study published in Physical Review Letters, researchers from Japan…