Is constructive conservation the last chance for biodiversity? A pragmatic approach
Biologists at the TU Darmstadt and ETH Zurich have developed a new concept for conservation measures that incorporates current landscapes formerly considered ecologically "of little value". Numerous experiences from islands have shown that this concept has a positive effect on biodiversity. Now the authors are proposing upscaling these experiences to other landscape scenarios.
In a human-dominated world that contains only little "historical" nature, the term ecosystem can no longer be a synonym for unspoilt nature. The term "novel ecosystems" was coined a few years ago to describe disturbed ecosystems in which biodiversity has been significantly altered as the result of human intervention. "In our new conservation framework we argue that this strict distinction between historic and novel ecosystems should be reconsidered to aid conservation", pollination biologist Dr. Christopher Kaiser-Bunbury describes the approach, which is not without controversy.
On continents with vast natural parks, such as the USA and Africa, critics fear that the new concept could weaken the protection of historic nature by, for instance, redirecting financial resources towards more active intervention and design of ecosystems. The team of Darmstadt and Zurich biologists, however, propagates a reconciling approach. "Our framework combines strategies that were, until now, considered incompatible. Not only historic wildlands are worth protecting, but also designed cultural landscapes. Given the increased anthropogenic pressure on nature, we propose a multi-facetted approach to preserve biodiversity: to protect historic nature where ecologically viable; to actively create new, intensively managed ecosystems; to accept novel ecosystems as natural, wild landscapes; and to convert agricultural and other cultivated landscapes while generally maintaining land-use priorities."
Agricultural landscapes "of little value" belong on the agenda
New ecosystems may also include maize fields and banana plantations, as agricultural land can be used to preserve biodiversity. In fact, necessary measures are relatively easy to implement and comparatively inexpensive. Trials in Europe involving hedges and meadow strips along fields, for example, have shown that many animal species use these areas for feeding and nesting. Such modifications also create corridors between habitats that are traditionally worth protecting. "The individual measures proposed here are not novel but what is needed is an overall concept that combines these measures on a landscape level. And this is something that has been tested on many oceanic islands – with considerable success."
Lessons from islands
The studies by the Darmstadt and Swiss biologists have shown that biodiversity conservation on regionally heterogeneous islands, such as Galapagos, Hawaii, Fiji or Seychelles, illustrates the successful implementation of such an integrated concept. On the Seychelles, for instance, the combined conservation measures include the strict protection of natural cloud forest on a few mountain tops, the management of abandoned cinnamon plantations, and green urban areas such as gardens. The recovery of threatened species and a halt to the decline of native biodiversity are indicators of the success of these conservation strategies. "At the same time, though, we need to know more about how invasive species influence biodiversity," adds Professor Nico Blüthgen in the light of current investigations by the TU Darmstadt. "For example, native plants on Hawaii have not developed a protective mechanism against immigrant ants and are therefore threatened by their invasion." His working group addresses the consequences of species extinction on ecosystem functioning.
In another study the ecologists aim to investigate how the concept developed on islands can bet intensively tested in different landscape settings, including on a larger scale on continents.
Article:
Kueffer, C. and C. N. Kaiser-Bunbury. Reconciling conflicting perspectives for biodiversity conservation in the Anthropocene. Frontiers in Ecology and the Environment. in press. doi: 10.1890/120201
Contacts:
Dr. Christoper Kaiser-Bunbury, tel. +49 (0) 6151 167 5413,
Mail: ckaiser-bunbury@bio.tu-darmstadt.de
Prof. Nico Blüthgen, tel. +49 (0) 6151 167 5411,
Mail: bluethgen@bio.tu-darmstadt.de
MI-Nr. 91e/2013, gek
All latest news from the category: Ecology, The Environment and Conservation
This complex theme deals primarily with interactions between organisms and the environmental factors that impact them, but to a greater extent between individual inanimate environmental factors.
innovations-report offers informative reports and articles on topics such as climate protection, landscape conservation, ecological systems, wildlife and nature parks and ecosystem efficiency and balance.
Back to home
Newest articles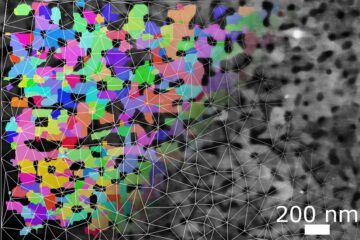 Thermal insulation for quantum technologies
Thermal insulation is not only important for buildings, but also in quantum technologies. While insulation panels around a house keep the heat inside, quantum devices require insulation against heat from…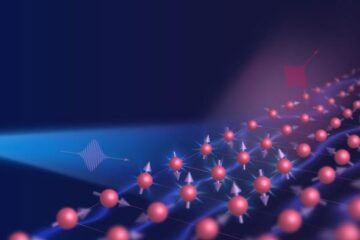 Spin keeps electrons in line in iron-based superconductor
Electronic nematicity, thought to be an ingredient in high temperature superconductivity, is primarily spin driven in FeSe finds a study in Nature Physics. Researchers from PSI's Spectroscopy of Quantum Materials…
Scientists devise method to prevent deadly hospital infections without antibiotics
Novel surface treatment developed at UCLA stops microbes from adhering to medical devices like catheters and stents. A hospital or medical clinic might be the last place you'd expect to…