Complete service for old batteries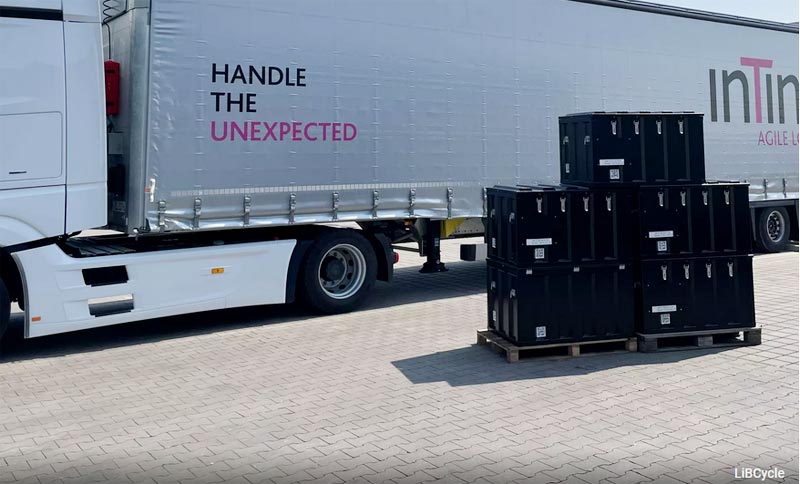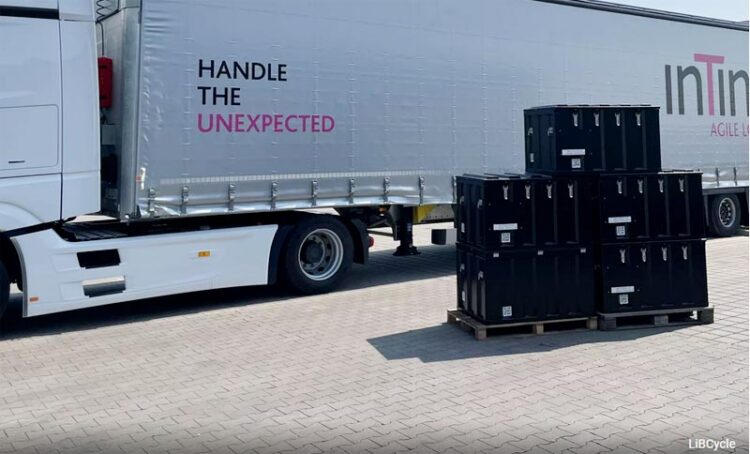 Start-up LiBCycle takes complete care of used e-car batteries.
What began as an idea about a transport container for old batteries has in the meantime grown into a complete recycling service for used batteries. The start-up LiBCycle, founded at the Technical University of Munich (TUM), is committed to Circular Economy and is thus contributing to sustainable mobility.
"We don't want to spend all our time running from one financing round to the next, we want to do something to make our company sustainable!" And company founder Philipp Brunotte's position regarding the financial situation of his start-up goes for the entire company. Together with partner Áron Németh, in 2021 he founded LiBCycle, a Circular Economy service provider for used and defective lithium-ion batteries. Its largest customer? The automotive sector, whose transformation to electro-mobility is driving enormous demand for ways to dispose of old batteries, a service the branch is happy to delegate to service providers. The core element of the start-up is a specially developed transport container that significantly simplifies handling battery packages. "Our containers make life very easy for the car manufacturers. We pick up the batteries and bring them directly to the recycler or to a second-life provider. All the manufacturers need to do is place an order, LiBCycle takes care of the rest," says Áron Németh, CTO of the start-up and currently enrolled in the TUM "Development, Production and Management in Mechanical Engineering" Master's program.
Customers want all-round service
The two entrepreneurs had the idea for LiBCycle while students at TUM. The first business plan emerged during the TUM Entrepreneurial Masterclass, where students can write their Master's theses and prepare to found their start-ups. After completing the class, Philipp Brunotte went on to found LiBCycle with Áron Németh. "In the beginning we were focused on our transport containers, but based on our customers' wishes it was soon obvious that we'd have to take a holistic approach. So we took on the logistics and the recycling together with partner companies," recalls Philipp Brunotte, who completed his Master's degree in Mechanical Engineering and Management at TUM, describing the evolution of today's company. Nevertheless the spotlight is still on the transport container developed by the two founders. They made the first prototypes in TUM's MakerSpace, a high-tech workshop where founders can take their ideas from the drawing board to reality. Breaking away from the conventional industry approach, the LiBCycle box doesn't use loose materials as filler to separate the individual battery modules; instead it uses flexible fiberglass cushions. This is a more sustainable solution which also simplifies handling and cuts the time needed for the driver to load the containers. The patent application for the container and its components has already been submitted.
Cashflow-positive after just one year
Thanks to an investor from the logistics sector, the young company is now also capable not only of handling packaging, but the complete transport of old, defective and destroyed batteries, exactly what the market is currently calling for. Automobile manufacturers are eager to outsource the entire end-of-service-life process for vehicle batteries. The company is thus doing its part for sustainable electric mobility, since the growing number of electric cars is consuming a considerable amount of finite resources such as rare earth metals. Circular Economy makes it possible to use these resources longer or to recycle them for use in new batteries. And after only one year LiBCycle is already "Cashflow-positive", i.e. the founders are taking in more money than they have to spend. Although the company has up to now primarily limited its operations to Germany and neighboring countries, in the future the company plans to move into the international market.
Further information:
In addition to using MakerSpace and the TUM Incubator, the start-up received support in several programs at UnternehmerTUM, the TUM Center for Innovation and Business Creation. The programs included Industrial Innovators and Xplore.
Weitere Informationen:
http://www.unternehmertum.de/en
http://www.maker-space.de/
https://www.tum.de/en/news-and-events/all-news/press-releases/details/start-up-libcycle-takes-complete-care-of-used-e-car-batteries
Media Contact
Andreas Huber Corporate Communications Center
Technische Universität München
All latest news from the category: Ecology, The Environment and Conservation
This complex theme deals primarily with interactions between organisms and the environmental factors that impact them, but to a greater extent between individual inanimate environmental factors.
innovations-report offers informative reports and articles on topics such as climate protection, landscape conservation, ecological systems, wildlife and nature parks and ecosystem efficiency and balance.
Back to home
Newest articles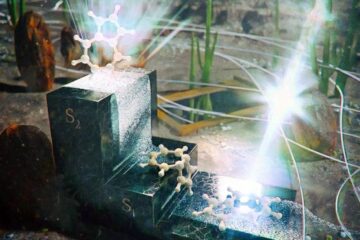 A mysterious blue molecule will help make better use of light energy
Researchers at IOCB Prague are the first to describe the causes of the behavior of one of the fundamental aromatic molecules, which fascinates the scientific world not only with its…
Let it flow: recreating water flow for virtual reality
The physical laws of everyday water flow were established two centuries ago. However, scientists today struggle to simulate disrupted water flow virtually, e.g., when a hand or object alters its…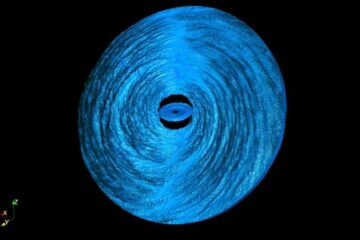 Black holes eat faster than previously expected
New finding might explain why quasars flare and fade so quickly. A new Northwestern University-led study is changing the way astrophysicists understand the eating habits of supermassive black holes. While…