Bad news for prey: New research shows that predators can learn to read camouflage
The research was carried out by the University of Exeter and the University of Cambridge and is published in the journal PLOS ONE. Moths with high contrast markings – that break up the shape of the body, like that of a zebra or giraffe – were best at evading predation at the start of the experiment. However humans learnt to find these prey types faster than moths with low contrast markings that match the background, like that of a stick insect or leaf bug.
The study shows that the benefit of a camouflage strategy depends on both how well it prevents initial detection and also on how well it inhibits learning.
Lead author Dr Jolyon Troscianko from the University of Exeter said: "This is the first time that a study has focused on the learning of different camouflage types rather than how quickly camouflage prevents initial detection.
"We found considerable differences in the way that predators learn to find different types of camouflage.
"If too many animals all start to use the same camouflage strategy then predators are likely to learn to overcome that strategy more easily, so prey species should use different camouflage strategies to stay under the radar. This helps to explain why such a huge range of camouflage strategies exist in nature."
Camouflage offers a visual example of how the process of natural section works in evolution. Those prey with successful camouflage strategies evade predation, survive and reproduce giving rise to future generations of successfully camouflaged individuals. Camouflage is probably the most widespread way of preventing predation in nature and is also valuable in human military applications as well as in recreation, art and fashion.
Hunt for hidden birds in new online game
Master of disguise the African nightjar has excellent camouflage that makes it very difficult to spot. The researchers have launched an online game 'Find the nightjar' where players are challenged to search for real nightjars hidden against the background of the African bush. The results will be used to help the researchers find out about animal perception and how it differs between predator types. Take part in the online game.
This work was funded by the BBSRC and the paper is available online at: http://dx.plos.org/10.1371/journal.pone.0073733
Images available:
Simulated camouflaged moths used in the study.
Real camouflaged night jars and a range of other animals.
For further information and images contact:
Dr Martin Stevens
University of Exeter, Centre for Ecology & Conservation
martin.stevens@exeter.ac.uk
+44 (0) 1326 259358
+44 (0) 7919 372434
Dr Jo Bowler
University of Exeter Press Office
Office: +44 (0)1392 722062
Mobile: +44(0)7827 309 332
Twitter: @UoE_ScienceNews
j.bowler@exeter.ac.uk
About the University of Exeter
The Sunday Times University of the Year 2012-13, the University of Exeter is a Russell Group university and in the top one percent of institutions globally. It combines world-class research with very high levels of student satisfaction. Exeter has over 18,000 students and is ranked 7th in The Sunday Times University Guide, 10th in The Complete University Guide, 10th in the UK in The Times Good University Guide 2012 and 12th in the Guardian University Guide 2014. In the 2008 Research Assessment Exercise (RAE) 90% of the University's research was rated as being at internationally recognised levels and 16 of its 31 subjects are ranked in the top 10, with 27 subjects ranked in the top 20.
The University has four campuses. The Streatham and St Luke's campuses are in Exeter and there are two campuses in Cornwall, Penryn and Truro. In an arrangement that is unique in the UK, the Penryn Campus is owned and jointly managed with Falmouth University. At the campus, University of Exeter students can study programmes in the following areas: Animal Behaviour, Conservation Biology and Ecology, English, Environmental Sciences, Evolutionary Biology, Geography, Geology, History, Human Sciences, Mathematics and the Environment, Mining and Minerals Engineering, Politics and International Studies, Renewable Energy and Zoology.
The University has invested strategically to deliver more than £350 million worth of new facilities across its campuses in the past few years; including landmark new student services centres – the Forum in Exeter and The Exchange at Penryn – together with world-class new facilities for Biosciences, the Business School and the Environment and Sustainability Institute. There are plans for another £330 million of investment between now and 2016. http://www.exeter.ac.uk/cornwall
All latest news from the category: Ecology, The Environment and Conservation
This complex theme deals primarily with interactions between organisms and the environmental factors that impact them, but to a greater extent between individual inanimate environmental factors.
innovations-report offers informative reports and articles on topics such as climate protection, landscape conservation, ecological systems, wildlife and nature parks and ecosystem efficiency and balance.
Back to home
Newest articles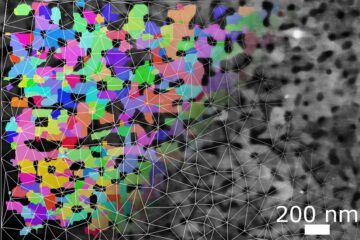 Thermal insulation for quantum technologies
Thermal insulation is not only important for buildings, but also in quantum technologies. While insulation panels around a house keep the heat inside, quantum devices require insulation against heat from…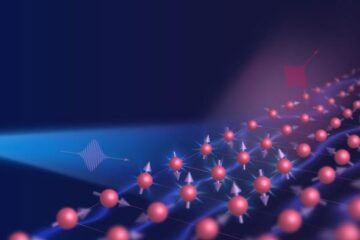 Spin keeps electrons in line in iron-based superconductor
Electronic nematicity, thought to be an ingredient in high temperature superconductivity, is primarily spin driven in FeSe finds a study in Nature Physics. Researchers from PSI's Spectroscopy of Quantum Materials…
Scientists devise method to prevent deadly hospital infections without antibiotics
Novel surface treatment developed at UCLA stops microbes from adhering to medical devices like catheters and stents. A hospital or medical clinic might be the last place you'd expect to…