Water Vapor In Stratosphere Plays Role In Climate
Andrew Dessler, a Texas A&M atmospheric sciences professor, and colleagues from the University of Colorado, NOAA (National Oceanic and Atmospheric Administration) and the Science and Technology Corp. have had their findings published in the Proceedings of the National Academy of Sciences.
The researchers found that increased surface temperatures, such as from the addition of carbon dioxide to the atmosphere, leads to increased humidity in the stratosphere. Because stratospheric water vapor is a greenhouse gas, this leads to additional warming, they said. This cycle is frequently called a climate feedback.
"We find that this stratospheric water vapor feedback is probably responsible for 5-10 percent of the total warming you get from adding carbon dioxide to the climate," Dessler explained. "While it's not really surprising that this process is going on, we were surprised at how important the process is for our climate system."
Climate models already include this process, but unevenly. Some models predict large increases in stratospheric humidity, while others don't, the researchers say.
"It's clear to us that, if models want to make accurate predictions of climate change, they should get stratospheric water vapor right," said Sean Davis, a research scientist at the Cooperative Institute for Research in Environmental Sciences at the University of Colorado at Boulder and study coauthor. He added, "A better understanding of the stratospheric water vapor feedback could help explain some of the spread among predictions of future climate change from different models," referring to the projections made by the recently released 5th Assessment report of the Intergovernmental Panel on Climate Change (IPCC) last week.
Several years ago, Dessler was the first to observationally calculate the strength of the cloud feedback, showing that clouds play a key role in climate change.
The researchers used water vapor measurements from the Microwave Limb Sounder on board NASA's Aura satellite. It also used simulations from NASA's Goddard Earth Observing System Chemistry Climate Model. The project was funded by a grant from the National Science Foundation.
A short video explaining the feedback process can be viewed at http://bit.ly/16Ao9Nn.
About Research at Texas A&M University: As one of the world's leading research institutions, Texas A&M is in the vanguard in making significant contributions to the storehouse of knowledge, including that of science and technology. Research conducted at Texas A&M represents total annual expenditures of more than $776 million. That research creates new knowledge that provides basic, fundamental and applied contributions resulting in many cases in economic benefits to the state, nation and world.
Media contact: Keith Randall, News & Information Services, at (979) 845-4644 or keith-randall@tamu.edu or Andrew Dessler at (979) 862-1427 or adessler@tamu.edu
For more news about Texas A&M University, go to http://tamutimes.tamu.edu/
Follow us on Twitter at https://twitter.com/TAMU
All latest news from the category: Earth Sciences
Earth Sciences (also referred to as Geosciences), which deals with basic issues surrounding our planet, plays a vital role in the area of energy and raw materials supply.
Earth Sciences comprises subjects such as geology, geography, geological informatics, paleontology, mineralogy, petrography, crystallography, geophysics, geodesy, glaciology, cartography, photogrammetry, meteorology and seismology, early-warning systems, earthquake research and polar research.
Back to home
Newest articles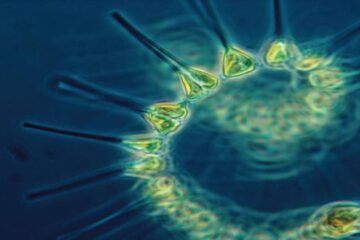 Red Sea bioregions show changing blooms
Red Sea phytoplankton blooms change seasonally and interannually in response to climatic events. A KAUST study has analyzed satellite data over two decades and its findings will underpin other investigations…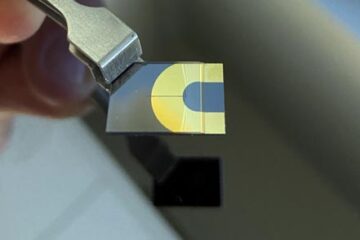 Building better tools for biomanufacturing
A team of researchers from the Georgia Institute of Technology has developed an analytical tool designed to improve the biomanufacturing process of advanced cell-based therapies. Their Dynamic Sampling Platform provides…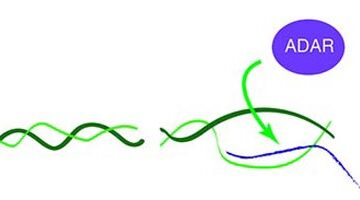 The role of messenger RNA in DNA repair
University of Seville researchers participate in a study connecting the repair of DNA breaks and messenger RNA modifying factors. An organism's genome could be compared to a complex system of…