Volcanic ash impact on air travel could be reduced says new research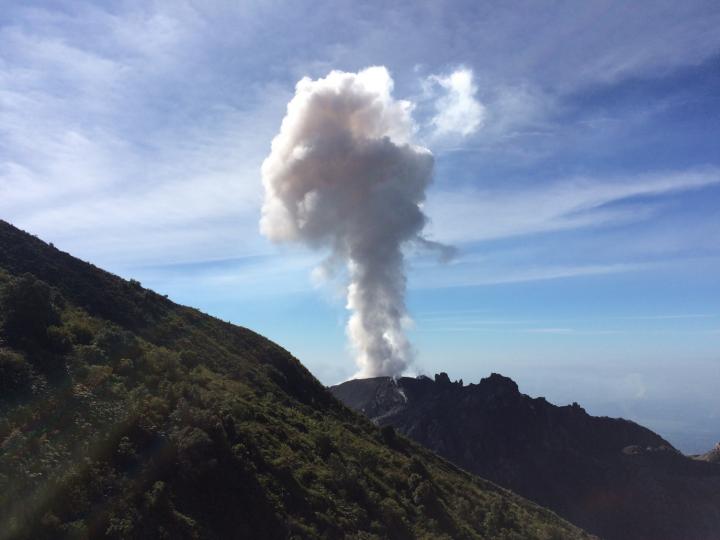 Ash is sometimes seen as a secondary danger in volcanoes when compared to more visual hazards, such as lava and pyroclastic flows. However, ash can have a major impact on human lives and infrastructure, such as the 2010 eruption of the Icelandic volcano, Eyjafjallajökull, which brought international aviation across Europe to a standstill.
This research, which is being published in Scientific Reports, uses a new kind camera, developed at The University of Manchester, to measure the flow and speed of ash falling out of a volcanic plume.
The researchers measure how ash particles interact with sunlight and, specifically, how they change the polarisation of sunlight, in a similar way to how polarised sunglasses work. This wouldn't have been possible without the development of the new "AshCam" which is the first camera of its kind in the world.
During a volcanic eruption heavy ash fall can lead to building collapse, potentially injuring or killing those inside. Plus exposure to ash can cause irritation to the nose, throat and eyes, as well as aggravating pre-existing health conditions such as asthma.
But ash is also a major danger to other critical human infrastructure, including electrical, water and transportation networks, especially air travel – such as the 2010 Icelandic eruption.
Chair in Volcanology at The University of Manchester, Professor Mike Burton, said: "Volcanic ash is a primary product of an explosive volcanic eruption which generally poses a threat to human health and infrastructure.
"The Icelandic eruption in 2010 highlighted to the whole world that ash-rich volcanic eruptions can have a major impact on the global economy through air space closures designed to minimise the risk of jet engine failure due to ash clogging."
The team visited Santiaguito Lava Dome, part of Santa Maria volcano in Guatemala, and measured a series of explosions with the camera. Santiaguito produces a number of these explosions every day, approximately one every two hours, making it the ideal place to test out new equipment, techniques and research models.
Professor Burton added: "Models of ash dispersion are key to forecasting the concentrations of ash during an eruption, which ultimately determine which air space is closed. Our research helps to measure the dynamics of ash fallout during an eruption. This gives us new insights into volcanic ash dynamics, providing an important step towards improved models of ash dispersion."
Previous studies have used ground-based UV cameras for the observation of volcanic ash or measured black carbon particles in ship emissions. However, these methods were unable to distinguish ash from other particles in the plume, making it difficult to measure the flow of the ash.
This is where "AshCam" is different. It is made up of commercial cameras already available on the market that have been adapted with special filters that can identify ash more easily using sunlight.
PhD Researcher, Benjamin Esse, from Manchester's School of Earth and Environmental Sciences, explains: "AshCam is small, lightweight and relatively cheap, making it ideal for use in volcanic environments where larger, more expensive equipment is unable to be deployed.
"This is an exciting development as it offers volcanologists a tool that allows them to easily measure the dynamics of ash plumes using only sunlight. The results from these measurements can be used to inform ash dispersal models, potentially improving their accuracy and effectiveness in mitigating the risks posed by ash plumes."
###
Notes to Editor
For media enquiries please contact Jordan Kenny on 0161 275 8257 or jordan.kenny@manchester.ac.uk
Reference "Quantification of ash sedimentation dynamics through depolarisation imaging with AshCam" Scientific Reports – DOI is 10.1038/s41598-018-34110-6. Ben Esse, Michael Burton, Matthew Varnam, Ryunosuke Kazahaya, Paul A. Wallace, Felix Von-Aulock, Yan Lavallée, Giuseppe Salerno, Simona Scollo, Hugh Coe
About The University of Manchester
The University of Manchester, a member of the prestigious Russell Group, is one of the UK's largest single-site universities with more than 40,000 students – including more than 10,000 from overseas.
It is consistently ranked among the world's elite for graduate employability.
The University is also one of the country's major research institutions, rated fifth in the UK in terms of 'research power' (REF 2014). World-class research is carried out across a diverse range of fields including cancer, advanced materials, global inequalities, energy and industrial biotechnology.
No fewer than 25 Nobel laureates have either worked or studied here.
It is the only UK university to have social responsibility among its core strategic objectives, with staff and students alike dedicated to making a positive difference in communities around the world.
Manchester is ranked 29th in the world in the QS World University Rankings 2018 and 6th in the UK.
Visit http://www.manchester.ac.uk for further information.
Facts and figures:
http://www.manchester.ac.uk/discover/facts-figures/
Research Beacons:
http://www.manchester.ac.uk/research/beacons/
News and media contacts: http://www.manchester.ac.uk/discover/news/
All news from this category: Earth Sciences
Earth Sciences (also referred to as Geosciences), which deals with basic issues surrounding our planet, plays a vital role in the area of energy and raw materials supply.
Earth Sciences comprises subjects such as geology, geography, geological informatics, paleontology, mineralogy, petrography, crystallography, geophysics, geodesy, glaciology, cartography, photogrammetry, meteorology and seismology, early-warning systems, earthquake research and polar research.
Back to the Homepage
Latest posts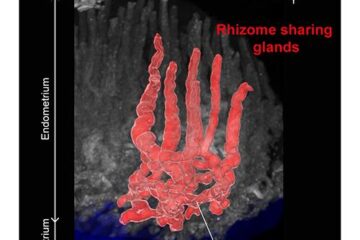 3D structure of human uterine endometrium and adenomyosis tissue
New insights into the three-dimensional (3D) morphology of the human uterine endometrium could advance our understanding of the mechanisms of endometrial regeneration and fertilized egg implantation while clarifying the pathogenesis…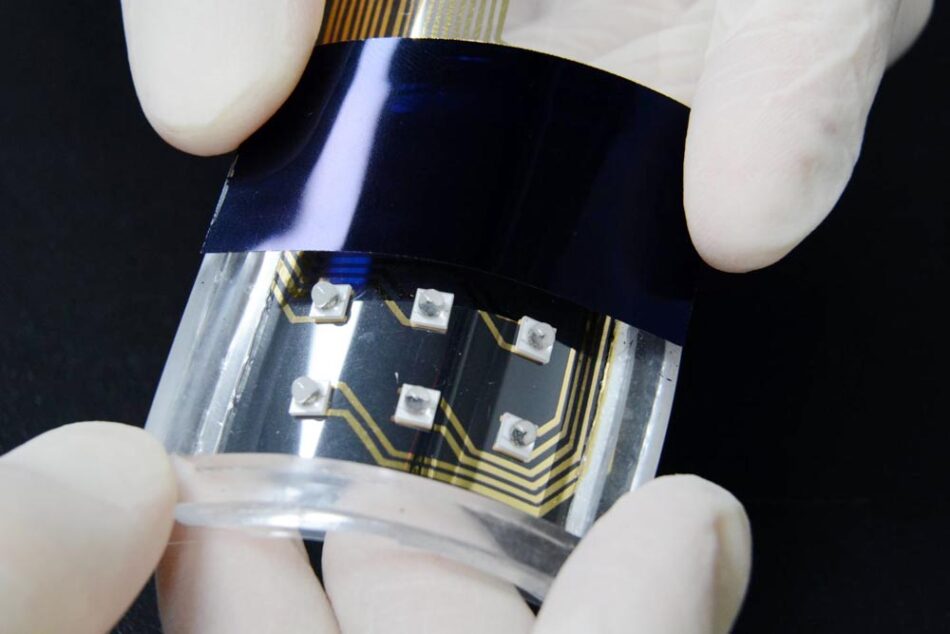 ETRI develops a haptic film activated by LEDs
LED-based film-type haptic technology implements localized vibration. Various tactile sensations are now possible via independantly controllable vibrations. A Korean research team succeeded in developing a technology generating various vibration using…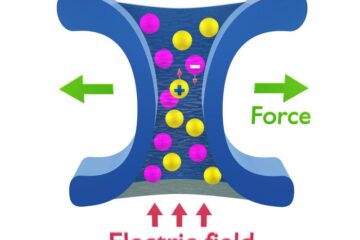 A Novel Tunable Force in Electrolyte Solutions
Solutions that conduct electricity, 'electrolytes', are ubiquitous not only in batteries and capacitors but also in biofluids including blood plasma; of great practical importance is thus to understand how electrolytes…