Vendee Globe route seen from above
CLS, a subsidiary of the French Space Agency (CNES), acting through its new radar applications division (formerly the BOOST Technologies Company), is using the race to demonstrate the ability of Envisat radar imagery to operationally observe oceans at high resolution.
Based on the trajectory and speed of the boats, CLS is acquiring data over the area skippers will be sailing into slightly ahead of their arrival time in order to monitor the metocean conditions.
Although skippers are forbidden to receive outside assistance in the Vendee Globe race, these data will be helpful for skippers planning optimal routes in races where new types of meteorological information will be allowed.
"These innovative techniques providing wind and wave information at unprecedented resolution will certainly be directly transmitted to sailors in other races in the future to help them determine the most appropriate route in challenging regions of fast-changing metocean conditions such as the Canary Islands or the Saint Helene high pressure system," said Dr Fabrice Collard of France's CLS radar application division in Brest.
These wind and wave product demonstrations, originally tested over Europe, are part of an ESA research project on innovative retrieval techniques. The development and processing techniques are being extended to Envisat Advanced Synthetic Aperture Radar (ASAR) data acquired along the Vendee Globe route.
The Vendee Globe takes sailors through severe wind and wave conditions in the Southern Ocean, which is also home to many icebergs. The data used in this test was originally acquired for the purpose of iceberg detection.
The long swells and high winds typical of the Southern Ocean have been clearly identified with a high-resolution variability that may provide new insight for the understanding of complex and remote seas.
As part of the Global Monitoring for Environment and Security (GMES), a joint initiative of the European Commission and ESA, ESA has undertaken the development of Sentinel-1 for the continuation of SAR operational applications.
Dr Vincent Kerbaol, head of the radar application division of CLS said: "This ESA and CLS research demonstration using Envisat data provides an excellent taste of the wind and wave products that will be delivered operationally to the GMES services using the next generation SAR onboard ESA's Sentinel-1 satellite to enhance the maritime safety and awareness."
CLS will hold a press conference on 16 December 2008 at the Vendee Globe headquarters in Paris where they will present the principles of iceberg detection using Envisat ASAR data. By invitation from CLS, ESA and CNES will participate in the conference.
All latest news from the category: Earth Sciences
Earth Sciences (also referred to as Geosciences), which deals with basic issues surrounding our planet, plays a vital role in the area of energy and raw materials supply.
Earth Sciences comprises subjects such as geology, geography, geological informatics, paleontology, mineralogy, petrography, crystallography, geophysics, geodesy, glaciology, cartography, photogrammetry, meteorology and seismology, early-warning systems, earthquake research and polar research.
Back to home
Newest articles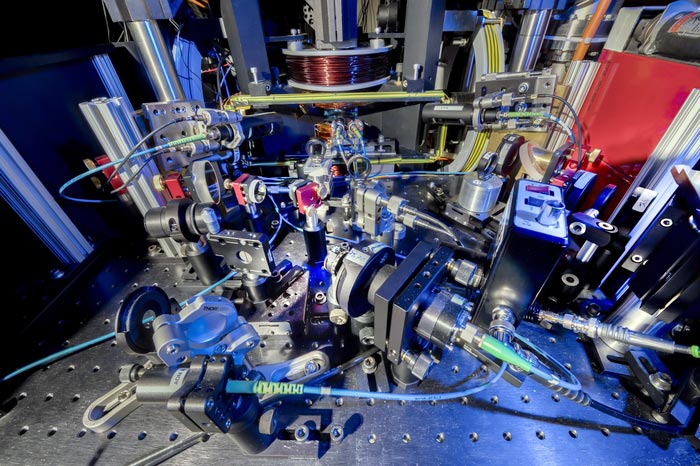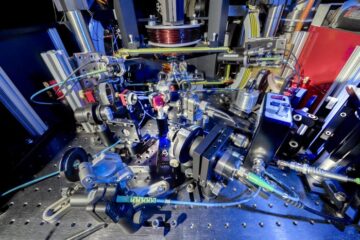 Switching on a superfluid
Exotic phase transitions unlock pathways to future, superfluid-based technologies. We can learn a lot by studying microscopic and macroscopic changes in a material as it crosses from one phase to…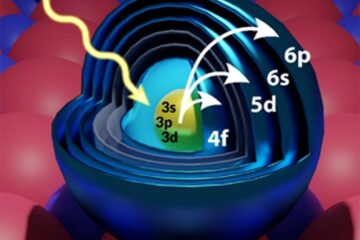 Researchers use breakthrough method to answer key question about electron states
Scientists are working hard to engineer the properties of nanostructures, such as atoms and molecules, to realize efficient logic devices that can operate at the fundamental scale of matter –…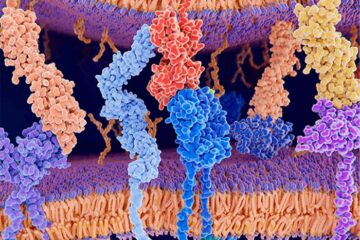 Scientists develop artificial intelligence method to predict anti-cancer immunity
Machine learning algorithms are shedding light on neoantigen T cell-receptor pairs. Researchers and data scientists at UT Southwestern Medical Center and MD Anderson Cancer Center have developed an artificial intelligence…