Tropical storms endure over wet land, fizzle over dry
More than 30 years of monsoon data from India showed that ground moisture where the storms make landfall is a major indicator of what the storm will do from there. If the ground is wet, the storm is likely to sustain, while dry conditions should calm the storm.
"Once a storm comes overland, it was unclear whether it would stall, accelerate or fizzle out," said Dev Niyogi, Indiana state climatologist and associate professor of agronomy and earth and atmospheric sciences. "We found that whether a storm becomes more intense or causes heavy rains could depend on the land conditions – something we'd not considered. Thus far we've looked at these storms based mainly on ocean conditions or upper atmosphere."
Niyogi said tropical storms gain their strength from warm ocean water evaporation.
"The same phenomenon – the evaporation from the ocean that sustains the storms – could be the same phenomenon that sustains that storm over land with moisture in the soil," he said. "The storm will have more moisture and energy available over wet soil than dry."
Niyogi's team's findings were published in the August edition of the journal Geophysical Research Letters.
Storm data fed into a model showed that higher levels of ground moisture would sustain Indian monsoon depressions. The model's prediction was proven when compared to ground conditions for 125 Indian monsoons over 33 years, where storms sustained when the ground was wet at landfall.
Knowing the sustainability of a storm could lead to better predictions on flooding and damage inland before a monsoon or a hurricane makes landfall.
"We think the physics is such that we could see similar results more broadly, such as in the United States," Niyogi said.
The National Science Foundation and NASA funded the research. The Purdue led-team also consisted of researchers from the National Center for Atmospheric Research, NASA-GSFC/ESSIC, the University of Georgia, the Indian Space Research Organization and the Indian Institute of Technology Delhi.
Niyogi said the next step is to use the model and ground moisture data to test these theories for hurricanes in the United States.
Abstract on the research in this release is available at: http://news.uns.purdue.edu/x/2009b/090826NiyogiMonsoons.html
Media Contact
Brian Wallheimer
EurekAlert!
Alle Nachrichten aus der Kategorie: Earth Sciences
Earth Sciences (also referred to as Geosciences), which deals with basic issues surrounding our planet, plays a vital role in the area of energy and raw materials supply.
Earth Sciences comprises subjects such as geology, geography, geological informatics, paleontology, mineralogy, petrography, crystallography, geophysics, geodesy, glaciology, cartography, photogrammetry, meteorology and seismology, early-warning systems, earthquake research and polar research.
Zurück zur Startseite
Neueste Beiträge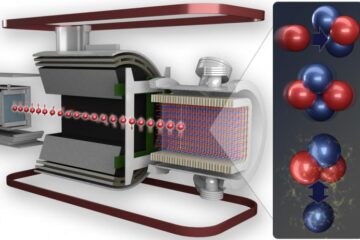 Scientists achieve higher precision weak force measurement between protons, neutrons
Through a one-of-a-kind experiment at the Department of Energy's Oak Ridge National Laboratory, nuclear physicists have precisely measured the weak interaction between protons and neutrons. The result quantifies the weak…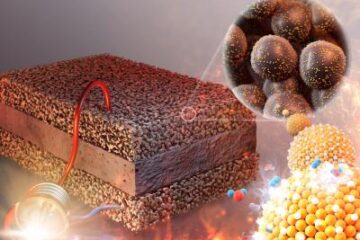 High-performance single-atom catalysts for high-temperature fuel cells
Individual Pt atoms participate in catalytic reaction to faciitate the electrode process by up to 10 times. Single-atom Pt catalysts are stable at 700 degrees Celsius and expected to stimulate…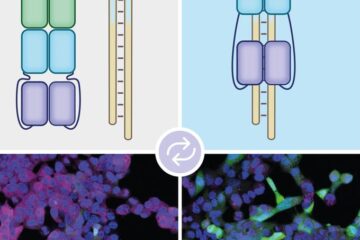 New method allows precise gene control by light
A novel optical switch makes it possible to precisely control the lifespan of genetic "copies". These are used by the cell as building instructions for the production of proteins. The…