Tropical Storm Lekima born in northwestern Pacific Ocean
On Oct. 21 at 1500 UTC/11 a.m. EDT, Tropical Storm Lekima had maximum sustained winds near 55 knots/63.2 mph/101.9 kph.
It was centered near 13.6 north and 159.4 east, about 815 nautical miles/ 937.9 miles/1,509 km east of Saipan. Lekima was moving to the north-northwest at 10 knots/11.5 mph/18.5 kph.
A visible image of Tropical Storm Lekima was obtained by Japan's MTSAT-2 satellite on Oct. 21 at 0532 UTC/1:32 a.m. EDT. Additional infrared satellite imagery showed that the tropical storm was organizing and consolidating.
Imagery showed that bands of thunderstorms were wrapping around the well-defined center of circulation, and a pinhole eye-like feature.
Forecasters at the Joint Typhoon Warning Center expect Lekima to strengthen to typhoon strength in the next day. Lekima's maximum sustained winds are expected to peak near 115 knots/132.3 mph/213 kph by Oct. 24 as it continues to move over open waters of the Northwestern Pacific. Lekima is forecast to approach Iwo To on Oct. 24, and then turn to the northeast away from the island.
All latest news from the category: Earth Sciences
Earth Sciences (also referred to as Geosciences), which deals with basic issues surrounding our planet, plays a vital role in the area of energy and raw materials supply.
Earth Sciences comprises subjects such as geology, geography, geological informatics, paleontology, mineralogy, petrography, crystallography, geophysics, geodesy, glaciology, cartography, photogrammetry, meteorology and seismology, early-warning systems, earthquake research and polar research.
Back to home
Newest articles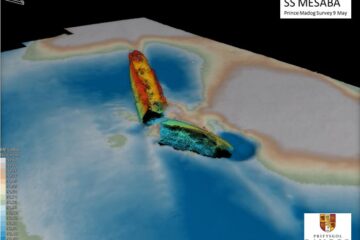 Finding the ship that sent out a warning to The Titanic
New powerful technology reveals lost seabed structures. The ship which sent an iceberg warning to the RMS Titanic, before the ocean-liner sank, has been identified lying in the Irish Sea….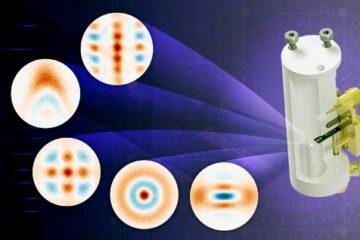 Quantum technology reaches unprecedented control over captured light
Researchers in quantum technology at Chalmers University of Technology have succeeded in developing a technique to control quantum states of light in a three-dimensional cavity. In addition to creating previously…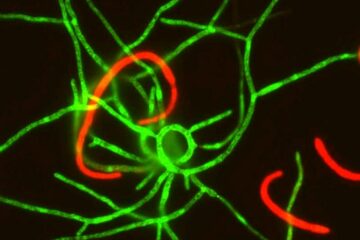 A master regulator controlling fungal infection of wheat
The fungus Zymoseptoria tritici causes Septoria tritici blotch, the most destructive fungal disease of wheat grown in temperate climates worldwide. This disease reduces wheat yields by 5-10% per year, causing…