Trans-Nino years could foster tornado super outbreaks
Now, scientists have identified certain conditions in the Pacific Ocean that may lead to super-outbreaks over the U.S.' tornado alley.
Researchers are trying to determine if Trans-Niño years, which mark the onset or ebbing of El Niño and La Niña, are the main culprits behind the deadly super-outbreaks. According to the study, fueled by a powerfully interconnected global atmospheric system, as sea-surface temperatures in the Pacific shift the Jet Stream's course during Trans-Niño years, favorable conditions for violent weather in the United States are created.
Follow as EARTH Magazine explores the implications this study has for citizens of tornado alley in the September issue: http://bit.ly/15dV7r0
EARTH Magazine offers even more in the full issue, available on the digital newsstand, including stories on developing mineral resources in Afghanistan, a reinterpretation of the Bushveld magnetic record and the secret lives of passive margins: http://www.earthmagazine.org/digital.
Keep up to date with the latest happenings in Earth, energy and the environment news with EARTH magazine online at http://www.earthmagazine.org/. Published by the American Geosciences Institute, EARTH is your source for the science behind the headlines.
The American Geosciences Institute is a nonprofit federation of geoscientific and professional associations that represents more than 250,000 geologists, geophysicists and other earth scientists. Founded in 1948, AGI provides information services to geoscientists, serves as a voice of shared interests in the profession, plays a major role in strengthening geosciences education, and strives to increase public awareness of the vital role geosciences play in society's use of resources, resiliency to natural hazards, and interaction with the environme
All latest news from the category: Earth Sciences
Earth Sciences (also referred to as Geosciences), which deals with basic issues surrounding our planet, plays a vital role in the area of energy and raw materials supply.
Earth Sciences comprises subjects such as geology, geography, geological informatics, paleontology, mineralogy, petrography, crystallography, geophysics, geodesy, glaciology, cartography, photogrammetry, meteorology and seismology, early-warning systems, earthquake research and polar research.
Back to home
Newest articles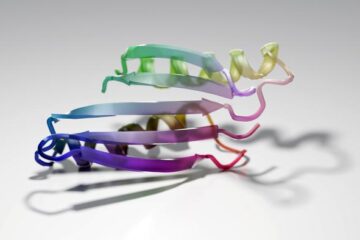 Deep learning dreams up new protein structures
A neural network trained exclusively to predict protein shapes can also generate new ones. Just as convincing images of cats can be created using artificial intelligence, new proteins can now…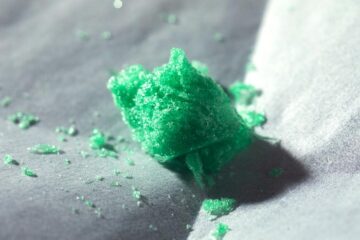 How to freeze-dry a potential COVID-19 vaccine
In Science Advances, scientists report successfully freeze-drying specialized liposomes that could be developed for use in future vaccines. Things that are freeze-dried: Astronaut food. Emergency rations. And, just maybe, some…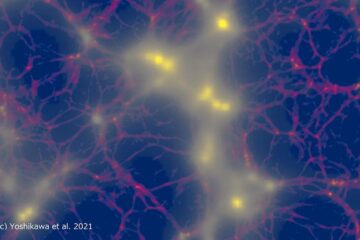 Record-breaking simulations of large-scale structure formation in the universe
Researchers led by the University of Tsukuba present computer simulations that capture the complex dynamics of elusive neutrinos left over from the Big Bang. Current simulations of cosmic structure formation…