Stronger Winds Explain Puzzling Growth of Sea Ice in Antarctica
Despite warmer air and oceans, there's more sea ice in Antarctica now than in the 1970s – a fact often pounced on by global warming skeptics. The latest numbers suggest the Antarctic sea ice may be heading toward a record high this year.
A University of Washington researcher says the reason may lie in the winds. A new modeling study to be published in the Journal of Climate shows that stronger polar winds lead to an increase in Antarctic sea ice, even in a warming climate.
"The overwhelming evidence is that the Southern Ocean is warming," said author Jinlun Zhang, an oceanographer at the UW Applied Physics Laboratory. "Why would sea ice be increasing? Although the rate of increase is small, it is a puzzle to scientists."
His new study shows that stronger westerly winds swirling around the South Pole can explain 80 percent of the increase in Antarctic sea ice volume over the past three decades.
The polar vortex that swirls around the South Pole is not just stronger than it was when satellite records began in the 1970s, it has more convergence, meaning it shoves the sea ice together to cause ridging. Stronger winds also drive ice faster, which leads to still more deformation and ridging. This creates thicker, longer-lasting ice, while exposing surrounding water and thin ice to the blistering cold winds that cause more ice growth.
In a computer simulation that includes detailed interactions between wind and sea, thick ice – more than 6 feet deep – increased by about 1 percent per year from 1979 to 2010, while the amount of thin ice stayed fairly constant. The end result is a thicker, slightly larger ice pack that lasts longer into the summer.
"You've got more thick ice, more ridged ice, and at the same time you will get more ice extent because the ice just survives longer," Zhang said.
When the model held the polar winds at a constant level, the sea ice increased only 20 percent as much. A previous study by Zhang showed that changes in water density could explain the remaining increase.
"People have been talking about the possible link between winds and Antarctic sea ice expansion before, but I think this is the first study that confirms this link through a model experiment," commented Axel Schweiger, a polar scientist at the UW Applied Physics Lab. "This is another process by which dynamic changes in the atmosphere can make changes in sea ice that are not necessarily expected."
The research was funded by the National Science Foundation.
Still unknown is why the southern winds have been getting stronger. Some scientists have theorized that it could be related to global warming, or to the ozone depletion in the Southern Hemisphere, or just to natural cycles of variability.
Differences between the two poles could explain why they are not behaving in the same way. Surface air warming in the Arctic appears to be greater and more uniform, Zhang said. Another difference is that northern water is in a fairly protected basin, while the Antarctic sea ice floats in open oceans where it expands freely in winter and melts almost completely in summer.
The sea ice uptick in Antarctica is small compared with the amount being lost in the Arctic, meaning there is an overall decrease in sea ice worldwide.
Many of the global climate models have been unable to explain the observed increase in Antarctic sea ice. Researchers have been working to improve models to better reproduce the observed increase in sea ice there and predict what the future may bring.
Eventually, Zhang anticipates that if warmer temperatures come to dominate they will resolve the apparent contradiction.
"If the warming continues, at some point the trend will reverse," Zhang said.
For more information, contact Zhang at 206-543-5569 or zhang@apl.washington.edu
All latest news from the category: Earth Sciences
Earth Sciences (also referred to as Geosciences), which deals with basic issues surrounding our planet, plays a vital role in the area of energy and raw materials supply.
Earth Sciences comprises subjects such as geology, geography, geological informatics, paleontology, mineralogy, petrography, crystallography, geophysics, geodesy, glaciology, cartography, photogrammetry, meteorology and seismology, early-warning systems, earthquake research and polar research.
Back to home
Newest articles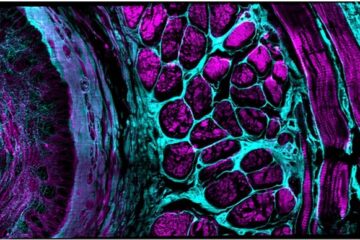 Enhancing the workhorse
Artificial intelligence, hardware innovations boost confocal microscope's performance. Since artificial intelligence pioneer Marvin Minsky patented the principle of confocal microscopy in 1957, it has become the workhorse standard in life…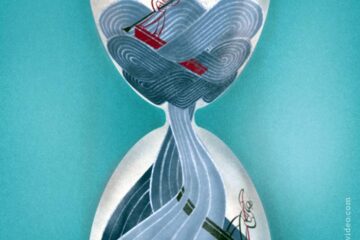 In the quantum realm, not even time flows as you might expect
New study shows the boundary between time moving forward and backward may blur in quantum mechanics. A team of physicists at the Universities of Bristol, Vienna, the Balearic Islands and…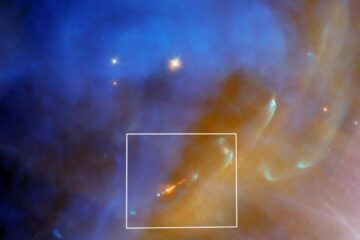 Hubble Spots a Swift Stellar Jet in Running Man Nebula
A jet from a newly formed star flares into the shining depths of reflection nebula NGC 1977 in this Hubble image. The jet (the orange object at the bottom center…