Stalagmites May Predict Next Big One along the New Madrid Seismic Zone
While the 1811-12, magnitude 8 New Madrid earthquakes altered the course of the Mississippi River and rung church bells in major cities along the East Coast, records of the seismic zone's previous movements are scarce.
Thick layers of sediment have buried the trace of the NMSZ and scientists must search for rare sand blows and liquefaction features, small mounds of liquefied sand that squirt to the surface through fractures during earthquakes, to record past events. That's where the stalagmites come in.
The sand blows are few and far between, said Keith Hackley, an isotope geochemist with the Illinois State Geological Survey. In contrast, caves throughout the region are lined with abundant stalagmites, which could provide a better record of past quakes. "We're trying to see if the initiation of these stalagmites might be fault-induced, recording very large earthquakes that have occurred along the NMSZ," he said.
Hackley and co-workers used U-Th dating techniques to determine the age of stalagmites from Illinois Caverns and Fogelpole Cave in southwestern Illinois. They discovered that some of the young stalagmites began to form at the time of the 1811-12 earthquakes.
Hackley is scheduled to present preliminary results of the study in a poster on Sunday, 5 October, at the 2008 Joint Meeting of the Geological Society of America (GSA), Soil Science Society of America (SSSA), American Society of Agronomy (ASA), Crop Science Society of America (CSSA), and Gulf Coast Association of Geological Societies (GCAGS), in Houston, Texas, USA.
Water slowly trickles through crevices in the ceiling of a cave and drips onto the floor. Each calcium carbonate-loaded drip falls on the last, and a stalagmite slowly grows from the bottom up. Time is typically recorded in alternating light and dark layers – each pair represents a year.
When a large earthquake shakes the ground, old cracks may seal and new ones open. As a result, some groundwater seeping through the cave ceiling traces a new pattern of drips – and, eventually, stalagmites – on the cave floor. Thus it is possible that each new generation of stalagmites records the latest earthquake.
The scientists use fine drills, much like those used by dentists, to burrow into the stalagmites to collect material for dating. In addition to the 1811-12 earthquakes, their investigation has recorded seven historic earthquakes dating as far back as almost 18,000 years before the present. Understanding the NMSZ's past, including whether quakes recur with any regularity, will help the scientists predict the potential timing of future quakes.
In coming months, Hackley and his colleagues plan to expand the study, collecting stalagmites from caves across Indiana, Missouri and Kentucky. They hope that the new data will help to fill in more of the missing history of the NMSZ.
**WHEN & WHERE**
Sunday, 5 October, 8:00 AM – 4:45 PM (authors scheduled from 3:00-4:45 PM)
George R. Brown Convention Center: Exhibit Hall E (poster, booth 136).
View abstract, paper 147-8, at "Paleo-Seismic Activity from the New Madrid Seismic Zone Recorded in Stalagmites. A New Tool for Paleo-Seismic History"
**CONTACT INFORMATION**
For on-site assistance during the 2008 Joint Annual Meeting, 5-9 October, contact Christa Stratton or Sara Uttech in the Newsroom, George R. Brown Convention Center, Room 350B, +1-713-853-8329.
After the meeting, contact:
Keith Hackley
Isotope Geochemistry, Illinois State Geological Survey
+1-217-244-2396
hackley@isgs.uiuc.edu
Media Contact
Christa Stratton
EurekAlert!
All latest news from the category: Earth Sciences
Earth Sciences (also referred to as Geosciences), which deals with basic issues surrounding our planet, plays a vital role in the area of energy and raw materials supply.
Earth Sciences comprises subjects such as geology, geography, geological informatics, paleontology, mineralogy, petrography, crystallography, geophysics, geodesy, glaciology, cartography, photogrammetry, meteorology and seismology, early-warning systems, earthquake research and polar research.
Back to home
Newest articles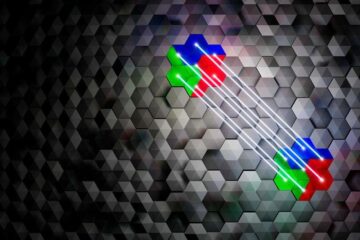 Error-Free Quantum Computing Gets Real
For quantum computers to be useful in practice, errors must be detected and corrected. At the University of Innsbruck, Austria, a team of experimental physicists has now implemented a universal…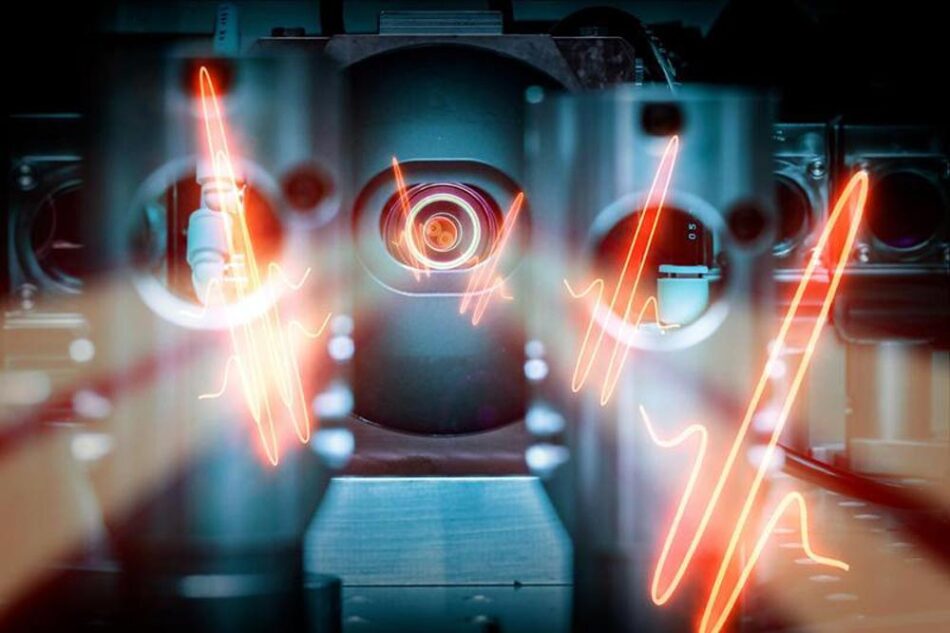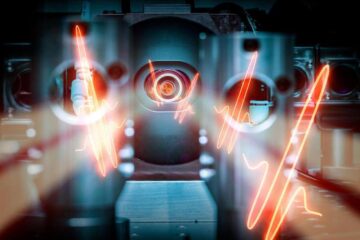 Most powerful dual-comb spectrometer developed
Scientists from Hamburg and Munich developed the world's most powerful dual-comb spectrometer that paves the way for many applications in atmospheric science and biomedical diagnostics, such as early cancer detection….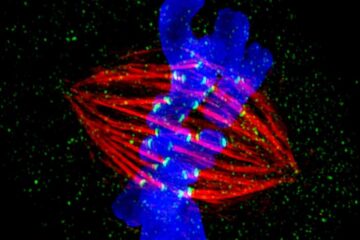 Role of cohesins in embryonic stem cell division
Study shows how meiotic cohesin complexes affect chromosome structure and genomic integrity – and the long-term implications of their effects on the stem cell genome. Chromosomes undergo precise structural changes…