Small Glaciers Account for Most of Greenland's Recent Ice Loss
A new study shows that the dozens of much smaller outflow glaciers dotting Greenland's coast together account for three times more loss from the island's ice sheet than the amount coming from their huge relatives.
In a study just published in the journal Geophysical Research Letters, scientists at Ohio State University reported that nearly 75 percent of the loss of Greenland ice can be traced back to small coastal glaciers.
Ian Howat, an assistant professor of earth sciences and researcher with Ohio State's Byrd Polar Research Center, said their discovery came through combining the best from two remote sensing techniques. It provides perhaps the best estimate so far of the loss to Greenland's ice cap, he says.
Aside from Antarctica, Greenland has more ice than anywhere else on earth. The ice cap covers four-fifths of the island's surface, is 1,491 miles (2,400 kilometers) long and 683 miles (1,100 kilometers) wide, and can reach 1.8 miles (3 kilometers) deep at its thickest point.
As global temperatures rise, coastal glaciers flow more quickly to the sea, with massive chunks breaking off at the margins and forming icebergs. And while some of the largest Greenland glaciers – such as the Jakobshavn and Petermann glaciers on the northern coast – are being closely monitored, most others are not.
Howat and his colleagues concentrated on the southeastern region of Greenland, an area covering about one-fifth of the island's 656,373 square miles (1.7 million square kilometers). They found that while two of the largest glaciers in that area – Kangerdlugssuaq and Helheim – contribute more to the total ice loss than any other single glaciers, the 30 or so smaller glaciers there contributed 72 percent of the total ice lost.
"We were able to see for the first time that there is widespread thinning at the margin of the Greenland ice sheet throughout this region.
"We're talking about the region that is within 62 miles (100 kilometers) from the ice edge. That whole area is thinning rapidly," he said.
Howat says that all of the glaciers are changing within just a few years and that the accelerated loss just spreads up deeper into the ice sheet.
To reach their conclusions, the researchers turned to two ground-observing satellites. One of them, ICESAT (Ice, Cloud, and land Elevation Satellite), does a good job of gauging the ice over vast expanses which were mostly flat.
On the other hand, ASTER (Advanced Spaceborne Thermal Emission and Reflection Radiometer) does a better job at seeing changes at the steeper, less-flat margins of the ice sheet, Howat said.
"We simply merged those data sets to give us for the first time a picture of ice elevation change – the rate at which the ice is either going up or down – at a very high (656-foot or 200-meter) resolution.
"They are a perfect match for each other," Howat said.
"What we found is the entire strip of ice over the southeast margin, all of these glaciers, accelerated and they are just pulling the entire ice sheet with it," he said.
Howat said that their results show that such new findings don't necessarily require new types of satellites. "These aren't very advanced techniques or satellites. Our work shows that by combining satellite data in the right way, we can get a much better picture of what's going on," Howat said.
Along with Howat, B.E. Smith and I Joughin, both of the University of Washington, and T.A. Scambos from the National Snow and Ice Data Center at the University of Colorado worked on the project.
The research was funded in part by the National Aeronautics and Space Administration.
Contact: Ian Howat, (614) 292-6641; ihowat@gmail.com
Media Contact
Earle Holland
Newswise Science News
Alle Nachrichten aus der Kategorie: Earth Sciences
Earth Sciences (also referred to as Geosciences), which deals with basic issues surrounding our planet, plays a vital role in the area of energy and raw materials supply.
Earth Sciences comprises subjects such as geology, geography, geological informatics, paleontology, mineralogy, petrography, crystallography, geophysics, geodesy, glaciology, cartography, photogrammetry, meteorology and seismology, early-warning systems, earthquake research and polar research.
Zurück zur Startseite
Neueste Beiträge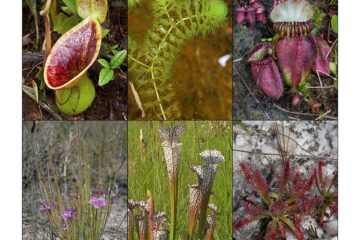 Endangered botanic predators
Globally, one fourth of carnivorous plants are threatened An international research team including botanist Andreas Fleischmann from SNSB-BSM has evaluated the Red List threat categories for all 860 known species…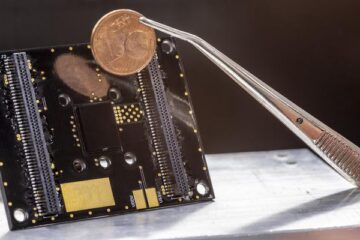 The smallest particle sensor in the world
Styrian technological innovation – made in Graz TU Graz, ams and Silicon Austria Labs has developed a compact and energy-efficient sensor for mobile devices, which informs users in real time…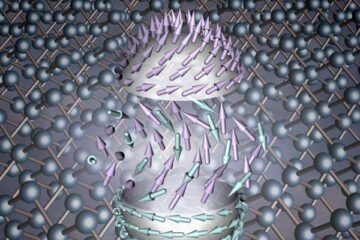 Nanostructures with a unique property
Nanoscale vortices known as skyrmions can be created in many magnetic materials. For the first time, researchers at PSI have managed to create and identify antiferromagnetic skyrmions with a unique…