How shale fracking led to an Ohio town's first 100 earthquakes
In December 2010, Northstar 1, a well built to pump wastewater produced by fracking in the neighboring state of Pennsylvania, came online. In the year that followed seismometers in and around Youngstown recorded 109 earthquakes; the strongest being a magnitude 3.9 earthquake on December 31, 2011.
The study authors analyzed the Youngstown earthquakes, finding that their onset, cessation, and even temporary dips in activity were all tied to the activity at the Northstar 1 well. The first earthquake recorded in the city occurred 13 days after pumping began, and the tremors ceased shortly after the Ohio Department of Natural Resources shut down the well in December 2011.
Dips in earthquake activity correlated with Memorial Day, the Fourth of July, Labor Day, and Thanksgiving, as well as other periods when the injection at the well was temporarily stopped.
"In recent years, waste fluid generated during the shale gas production – hydraulic fracturing, had been increasing steadily in United States. Earthquakes were triggered by these waste fluid injection at a deep well in Youngstown, Ohio during Jan. 2011 – Feb. 2012.
We found that the onset of earthquakes and cessation were tied to the activity at the Northstar 1 deep injection well. The earthquakes were centered in subsurface faults near the injection well. These shocks were likely due to the increase in pressure from the deep waste water injection which caused the existing fault to slip," said Dr. Won-Young Kim.
"Throughout 2011, the earthquakes migrated from east to west down the length of the fault away from the well—indicative of the earthquakes being caused by expanding pressure front."
All latest news from the category: Earth Sciences
Earth Sciences (also referred to as Geosciences), which deals with basic issues surrounding our planet, plays a vital role in the area of energy and raw materials supply.
Earth Sciences comprises subjects such as geology, geography, geological informatics, paleontology, mineralogy, petrography, crystallography, geophysics, geodesy, glaciology, cartography, photogrammetry, meteorology and seismology, early-warning systems, earthquake research and polar research.
Back to home
Newest articles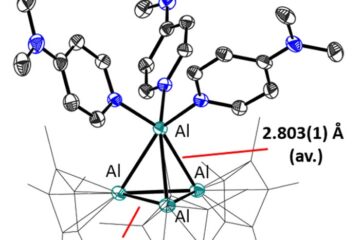 Important milestone on the way to transition metal catalysis with aluminum
Chemists successfully synthesize a cationic, low-valent aluminum complex salt via metathesis. The chemists Philipp Dabringhaus, Julie Willrett and Prof. Dr. Ingo Krossing from the Institute of Inorganic and Analytical Chemistry…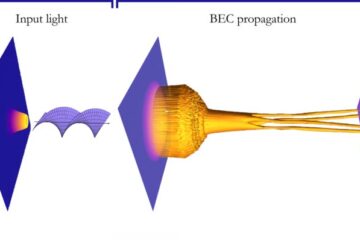 A simple way of sculpting matter into complex shapes
A new method for shaping matter into complex shapes, with the use of 'twisted' light, has been demonstrated in research at the University of Strathclyde. When atoms are cooled to…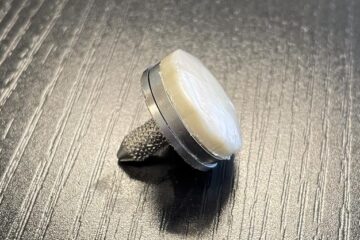 Stiff, achy knees?
Lab-made cartilage gel outperforms the real thing. Human clinical trials may begin as soon as next year. Over-the-counter pain relievers, physical therapy, steroid injections — some people have tried it…